Whether you need to change your name, update your email address, adjust your timezone, or link your GivePulse account with Facebook, these simple yet essential account updates can enhance your experience on our platform. In this article, we will guide you through the step-by-step process of customizing your profile, ensuring that your profile accurately reflects your identity and preferences.
In this article we will review the following:
To navigate to your profile dashboard, select 'Hi, [Your Name]' in the upper right hand corner. Navigate to the 'Profile' option.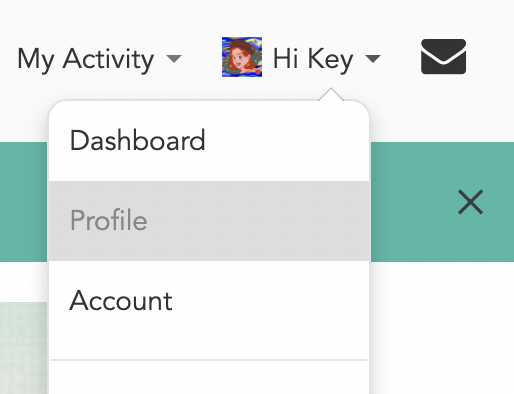 You will then see the displayed screen.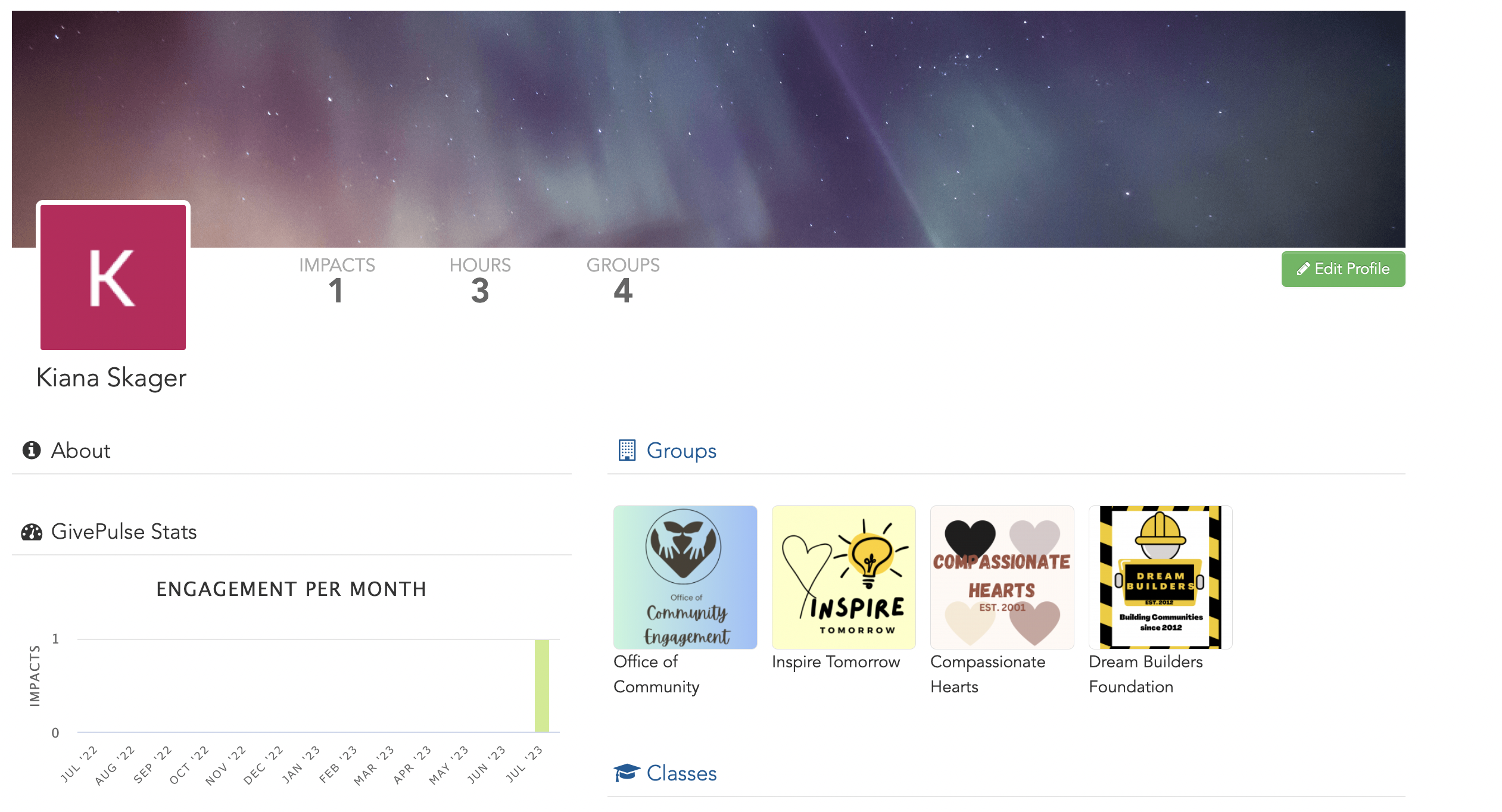 To edit your profile, hit the 'Edit Profile' button on the right hand side of the screen, under the cover photo.
Profile Picture
To select or change your profile picture, navigate to 'Basic Info.' You will be directed to this screen. 

Select 'Choose File,' You can then upload any picture. Hit 'Save.'
Your profile picture will then be visible.
Cover photo
To select or change your cover photo, navigate to 'Settings' on the left side of the screen. Select 'Choose File,' You can then upload any picture. Hit 'Save.'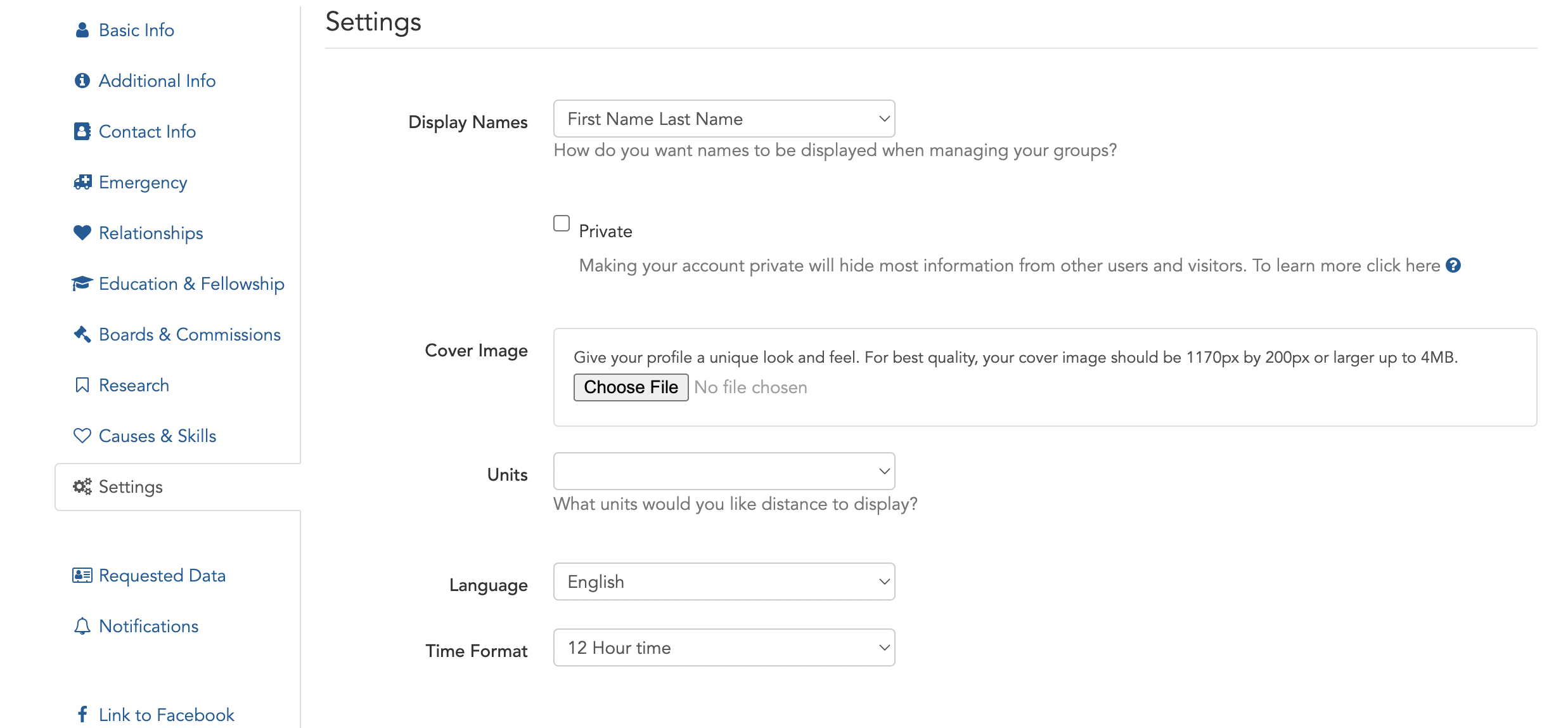 This is what your profile dashboard will look like when a cover photo and a profile picture are selected.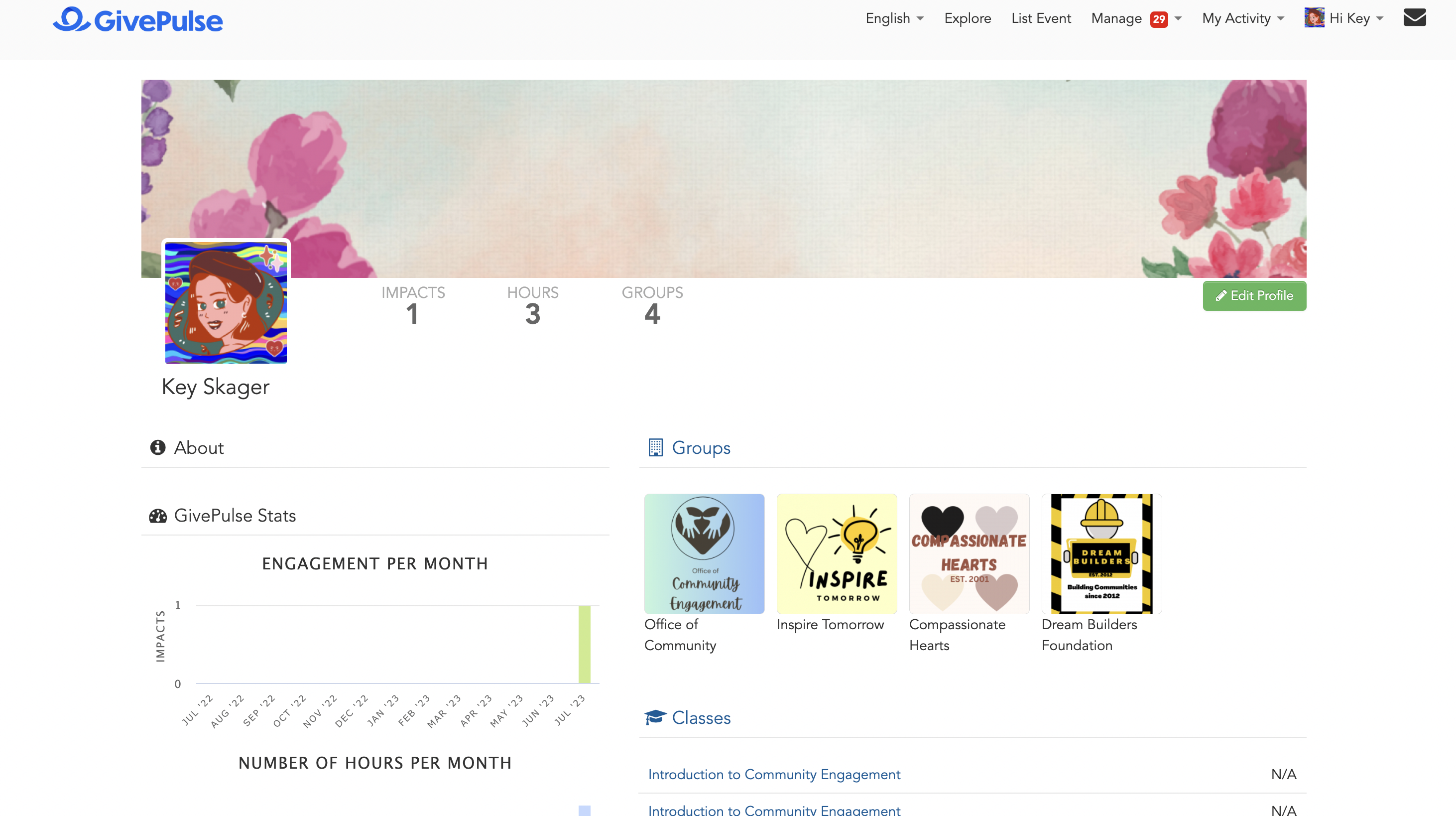 Making Profile Private
To make your profile private, navigate to your 'Account' and on the left menu, click 'Settings.' Here you can choose how to display your name and there is an option to make your profile private by checking or unchecking the box. Once you're done making changes, hit 'Save.'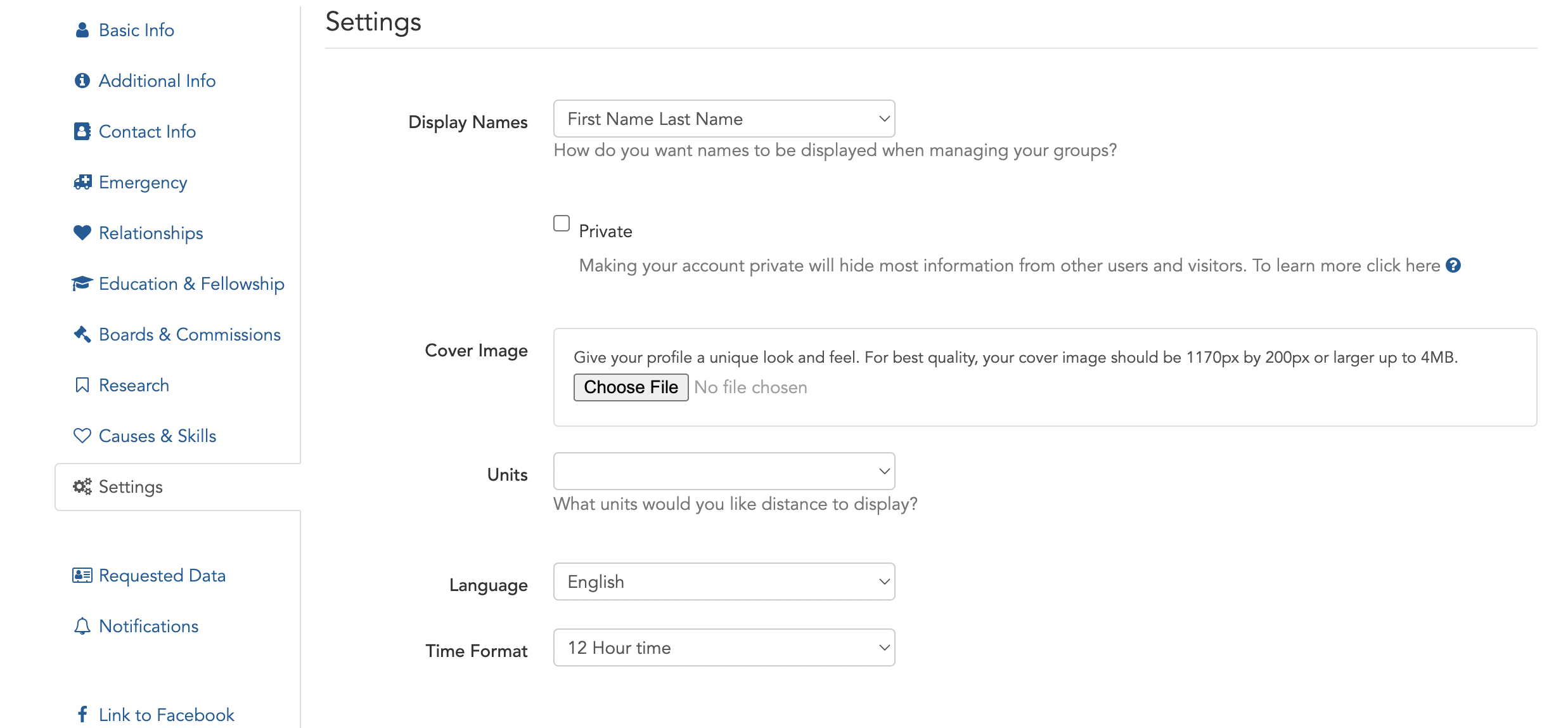 Please note: admins and members of a group you are a part of to communicate with you. If you intend to register for an event, the admin of the event will be able to see and identify who you are. This will help them determine if they should deny or accept your registration. 
You can read more about our privacy and other associated policies here. 
Updating Your Name
To update your name, navigate to 'Basic Info' on the left side of the screen. Make adjustments to your first, middle, or last name. Hit 'Save' at the bottom of the screen.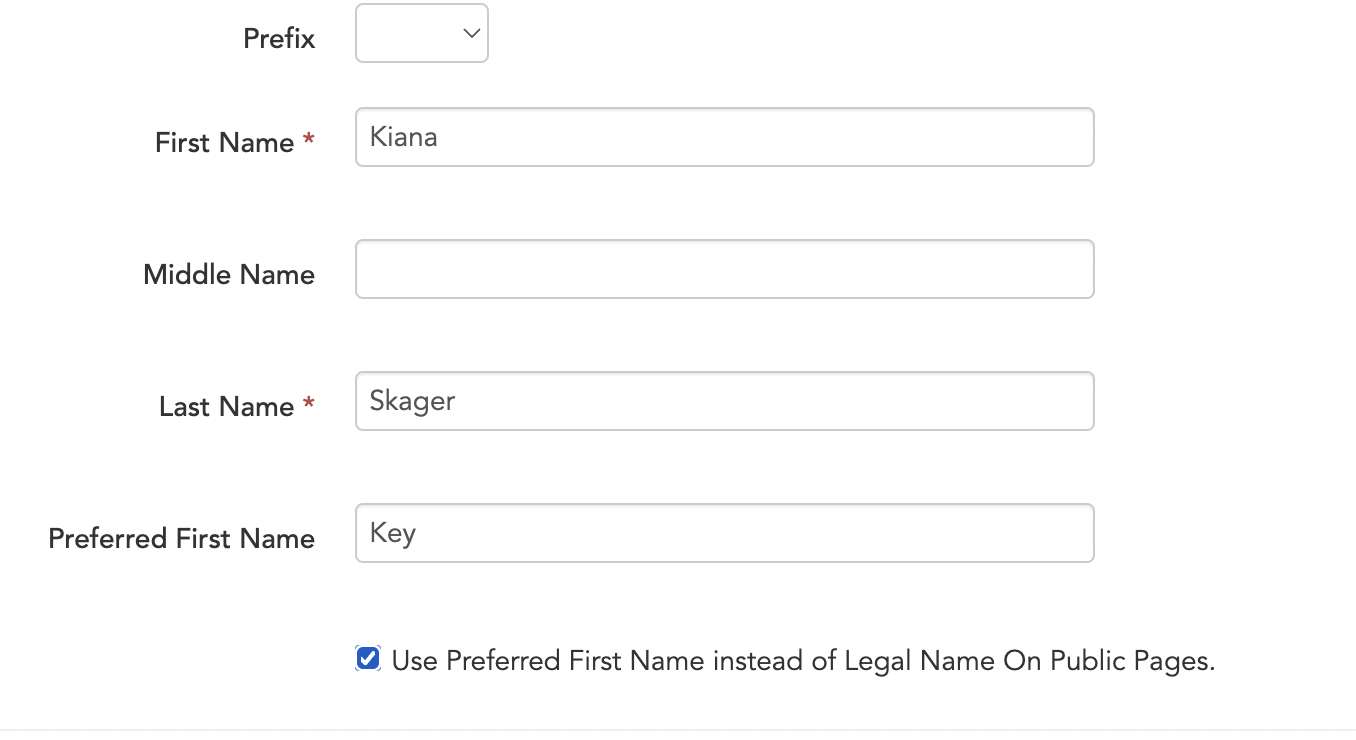 If you can't change your name:
Your account may be managed by your school, employer, or institution.
Contact your institution's IT department or

 

Submit a Support Ticket

 

for assistance in changing your account name.
You can display a Preferred First Name:
Check the box below your "Preferred First Name" to show it on public pages instead of your Legal Name.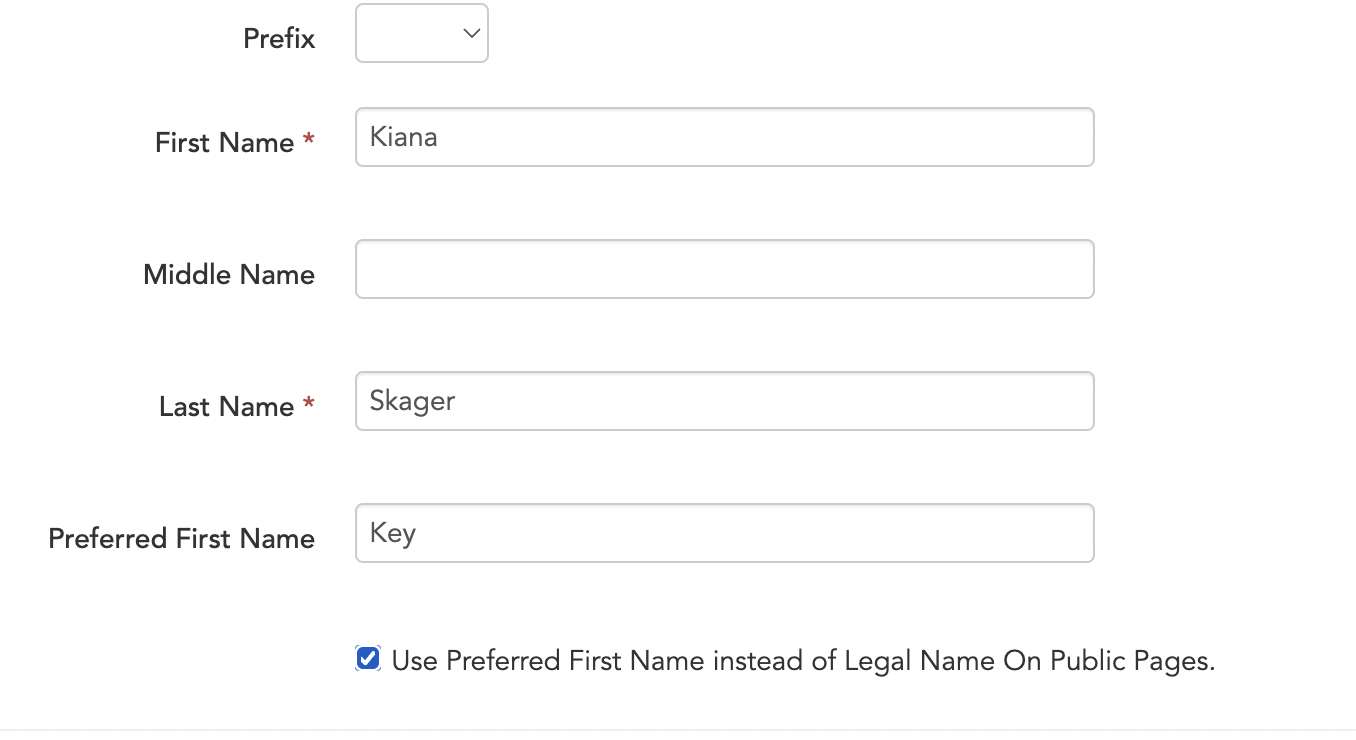 Hit 'Save' to save any changes you have made to your name. 
Email
You may need to update your email address or add an additional email address to your account.
To do so, once you have logged in, navigate to the top right navigation bar and click "Hi [Name]" and then select "Account."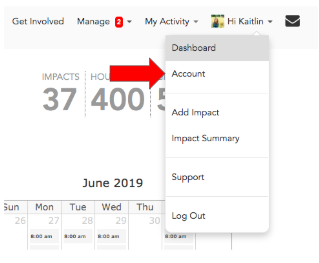 To update, add, or remove email addresses, follow these steps:
Scroll down on the page until you find "Email Addresses."
Click on "Add Additional Email Address" to add another email.
If you want the new email to be the primary address:


Under drop-down "Actions" menu on the right of the email, choose "Make Primary Email."
Verify the email by following the confirmation email received.
You will be required to add a new email before removing any email you no longer want associated with your account.

To remove an email:

Use the drop-down "Actions" menu to the right of the email you want to remove.
Click on "Remove" from the menu.

Remember to click "Save Changes" once you have finished the updates.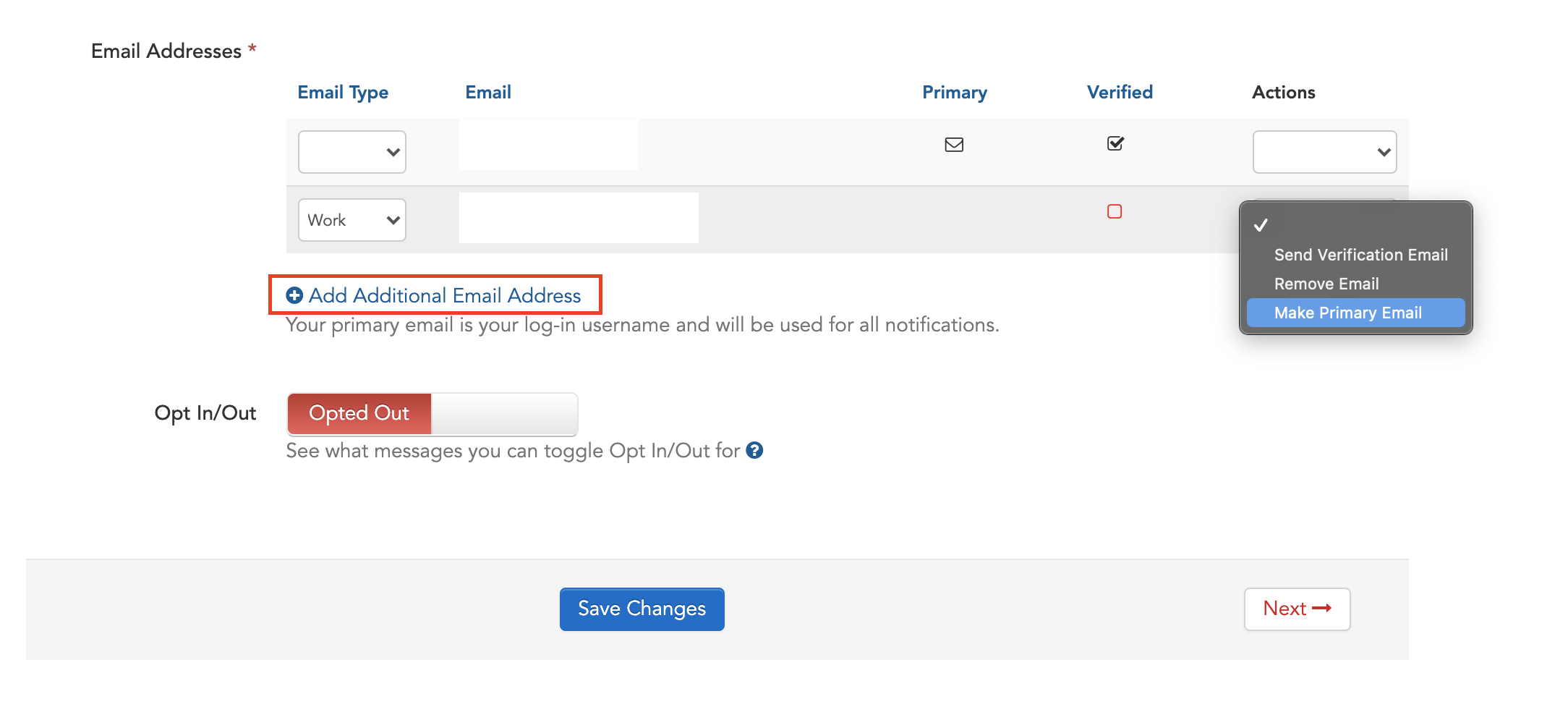 If you have any questions, please Submit a Support Ticket.
Changing Timezone
Any user can log into their user account and change their own timezone. 

Navigate to the upper right navigation bar and go to 'Hi Name' and click on 'Account.'
Navigate to the left tabs and you will Click on 'Basic Info.'
Scroll down until you see 'Timezone' change it to the correct one and remember to select 'Save Changes.'
How to link your Facebook and GivePulse account
GivePulse Mobile can use Facebook Authentication to allow you to log in. To log in you must do the following.
Go to your GivePulse account and go to your account settings area. Select link 'Link to Facebook.' This will take you to the Facebook login page where you will be asked to log in and be prompted to allow GivePulse to link to your Facebook. 
Once your account has been linked then you can go to the GivePulse Mobile app and select 'Continue with Facebook' which will connect you to Facebook, ask you to log in, and then prompt you to give permission so that you can use Facebook to log in.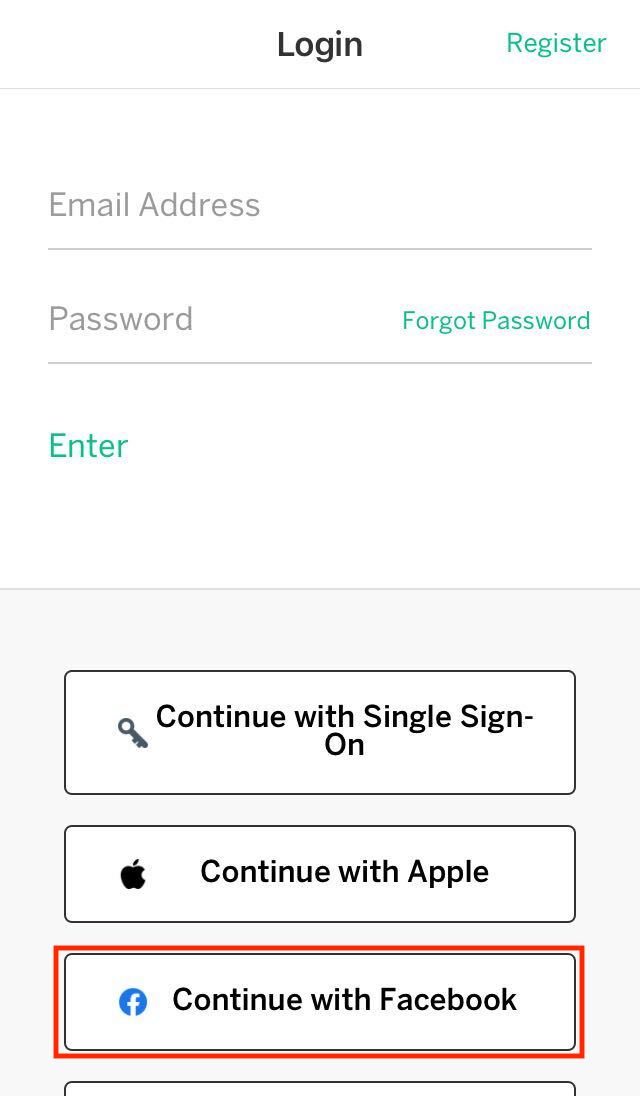 Sharing to Facebook
To share any group or event, search for the share button that is near the upper right corner of these pages.
New View:
Group
Event

Once the share button is selected, another area will appear where you can select where you want to share.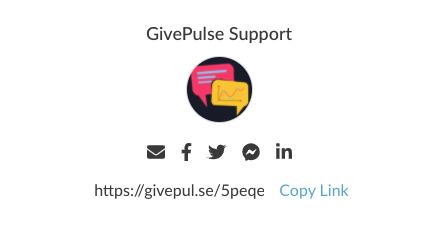 Classic View: 

When you select Facebook and your account is linked, you will automatically be taken to your Facebook page where you can customize your post. 
When sharing an impact, go to the impact by going to My Activity > Impacts and then select the impact that you would like to share. At the bottom of the impact, you will see the share button options.
Unlink Facebook
You can choose to unlink your Facebook at any time, you will need to navigate to 'Your Profile' > 'Account' and select 'Unlink Facebook.'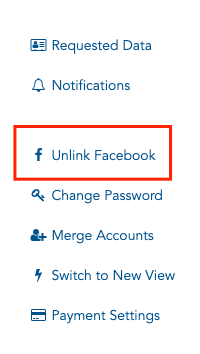 Update Education 
You can add an Education or Fellowship Record by going to your account settings and clicking on 'Education & Fellowship' in the left menu.
In the top right corner, there's an option to '+ Add Education'. Simply select your education level degree, school, or university, and you have the ability to either update or delete the record.
On the right side, you can follow the same steps to '+ Add Fellowship'.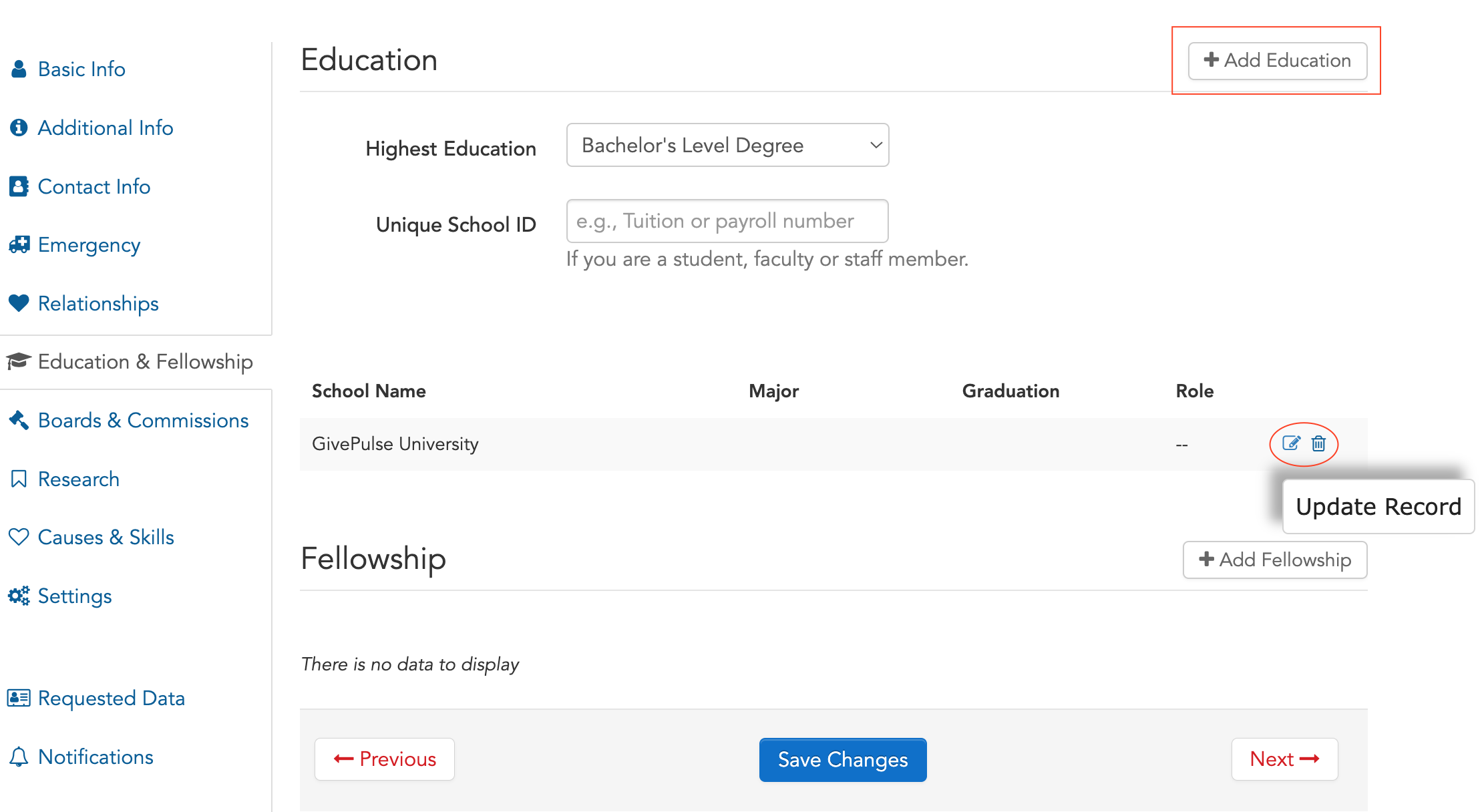 If you have any questions, please Submit a Support Ticket.