Discover ways to get involved in your community and find people with like-minded passions.

On the top navigation bar (where the GivePulse logo or white-label logo is), select "Get Involved." This will lead you to a search page to view a list of Events and Opportunities and a tab for Groups and Organizations.
Below is an example of the search experience, notice on the left of the "key word search" input is an ability to "filter".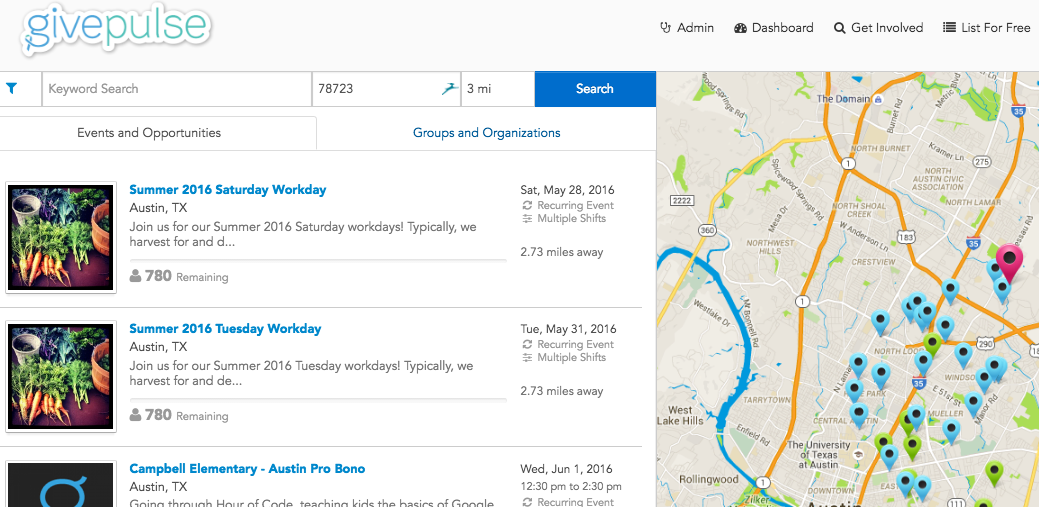 To view more information in regards to the search filters available, you can go here: http://support.givepulse.com/hc/en-us/articles/220054247