If you are planning to attend a listed volunteer opportunity, you will need to register to let the organization know. You might be invited by the organization to register to an event, or you might find the event by looking through listed opportunities. To find an event through listed opportunities, follow the instructions in this article.
In the case that you are invited to register for an event, you will receive an email telling you the event details and asking you to "Join Now."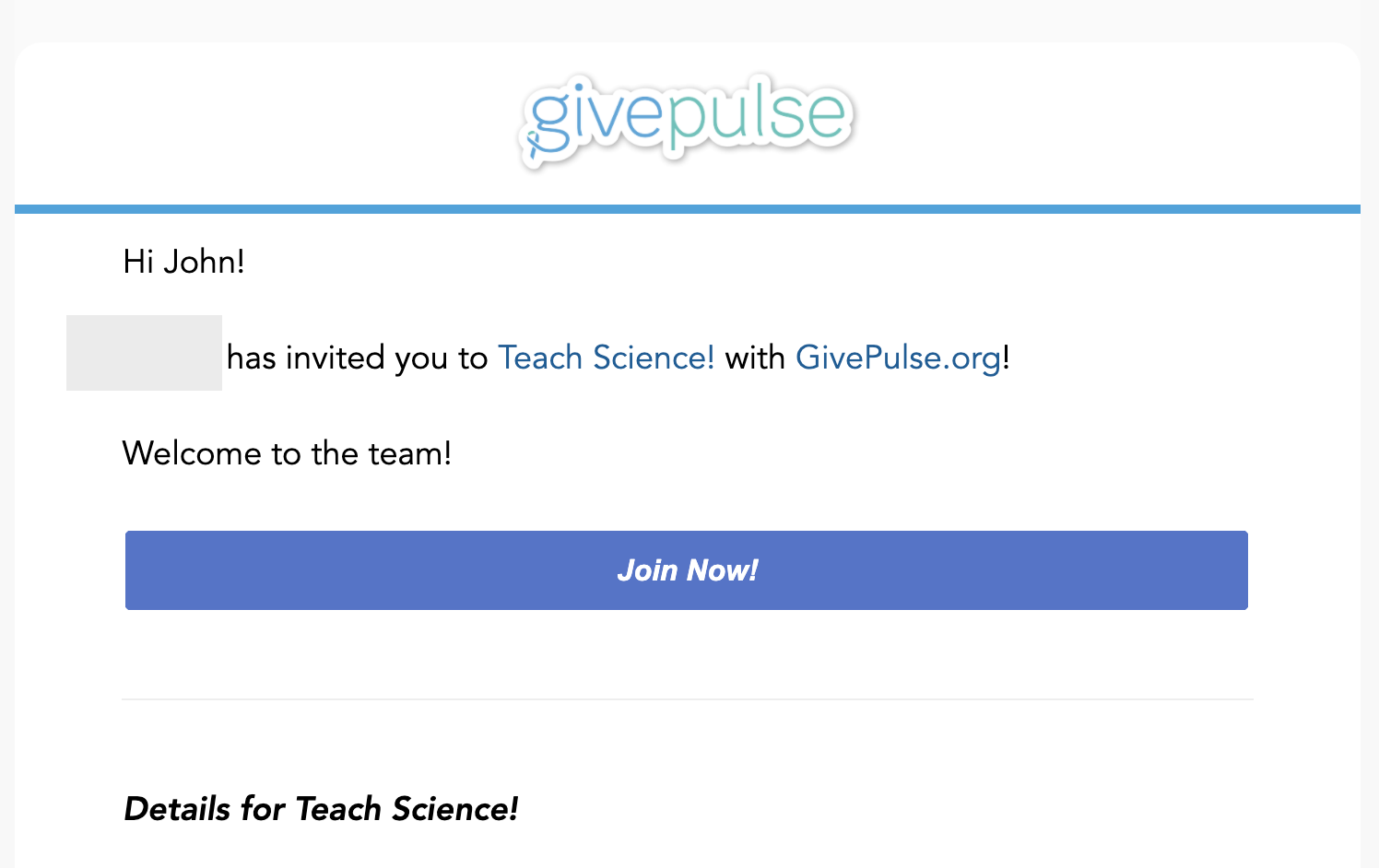 In the case that you find the event through the listed opportunities, you will click on the name of the event.
Once on the event page, you will click "Register."

Here, you will have to agree to a liability waiver and confirm your registration by clicking "Continue."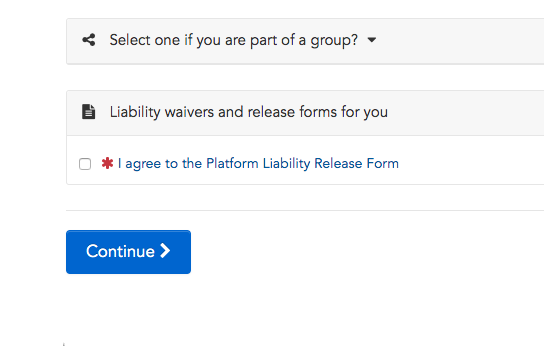 If you realize immediately that you need to cancel your registration, you can do so from the page you are redirected to. You are also able to cancel a registration by going to My Activity > My Registrations and selecting "Cancel Registration" under the drop-down action menu.

In some cases, you may be restricted from registering if it is too close to the start of the event; similarly, you may be restricted from cancelling if it is too close to the start of the event as well. In these cases, we recommend contacting the event organizer, which you can do directly from the event page by clicking "Contact" next to the image of the event administrator.

In the pages you are redirected to when you click "Register," you can also register on behalf of a group you represent. This can increase awareness of your group for others attending the event, inform your group's administrator that you have registered, and build community for your group.
When you have registered to an event, you also have the opportunity to update or cancel the registration. Any updates to a registration will automatically be relayed to the event organizer.