Create a time-limited crowdfunding campaign or an ongoing fundraising page on GivePulse to receive donations from your community of supporters and volunteers. Please note that you'll be required to connect your organization's bank account before publishing a fundraiser.
Start by going to the Giving area on your group dashboard, and select "Add Fundraiser."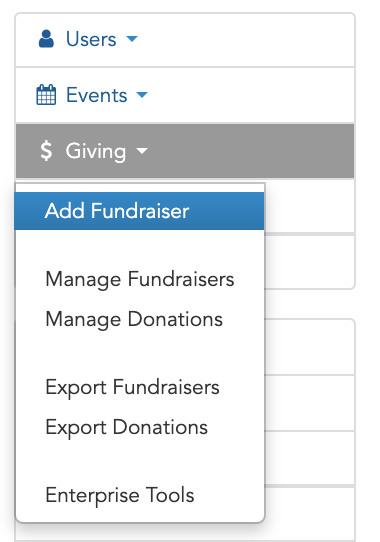 Fill out required information for your fundraiser like name, type, timeframe and fundraising goal. To accept monetary donations, select Fundraiser. For in-kind donation collection, select Donation Drive.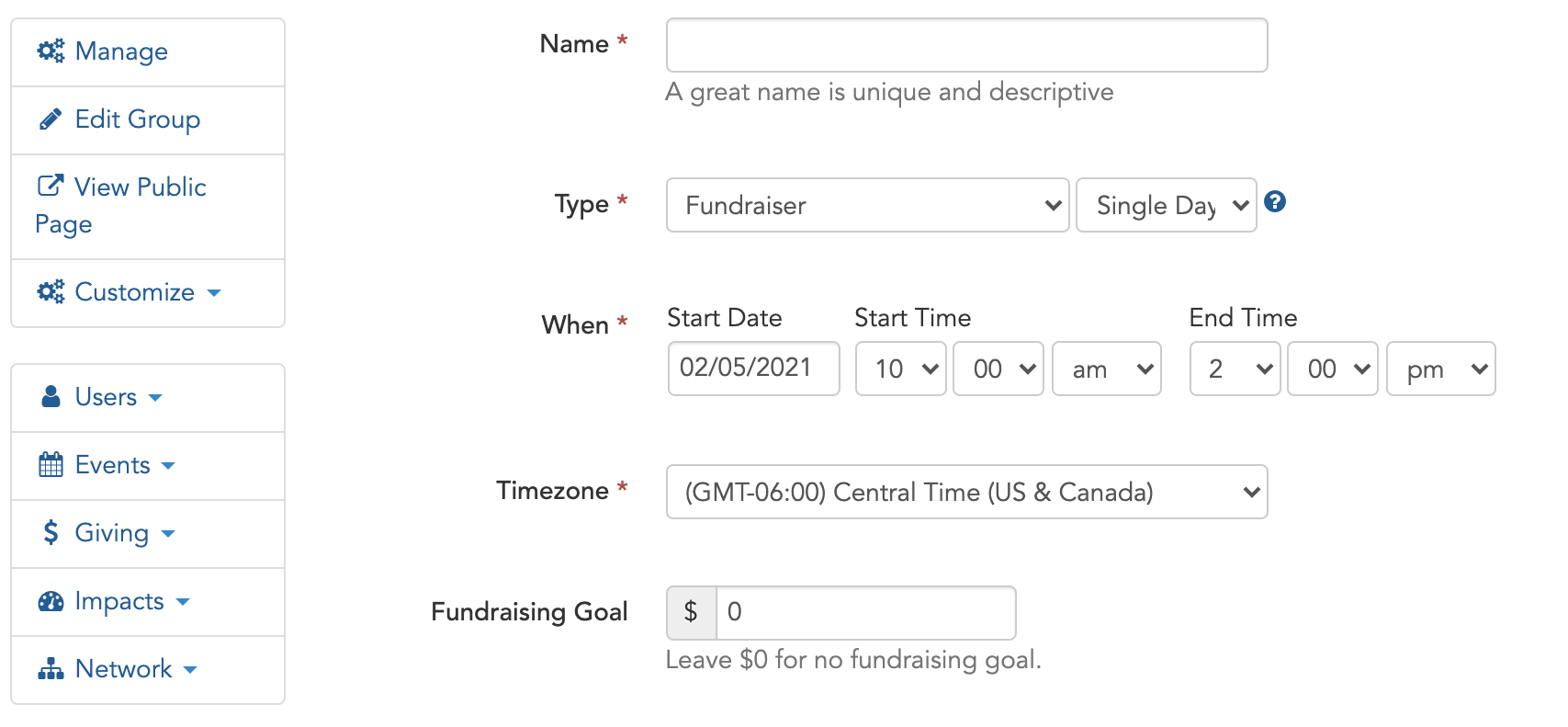 To create a page to accept ongoing donations, select Open Opportunity for type. Donors can give one-time or recurring donations through ongoing fundraiser pages and the page will remain active until deactivated by an admin. To create a crowdfunding campaign with a time limit and fundraising goal, select Single Day or Multiday for the type and fill in your specified dates below. If you choose to create a goal for your campaign, you can access GivePulse's fundraiser goal calculator to help you set an attainable goal for your community.
To make sure your fundraiser is visible to everyone, keep Privacy Level set to Public. This will enable volunteers and community members will be able to search for your campaign. To keep a fundraiser visible to just your network or a specific audience, you can customize privacy from the dropdown options.

Use the Description area to tell your story, whether that's the mission of your organization or the reason you're running a crowdfunding campaign. Make sure you've filled out all required information before clicking "Save and Continue" to proceed to the next page.
Use the Advanced Tab to customize media, social media links, and causes connected to your campaign. We recommend having a featured photo or video for your campaign.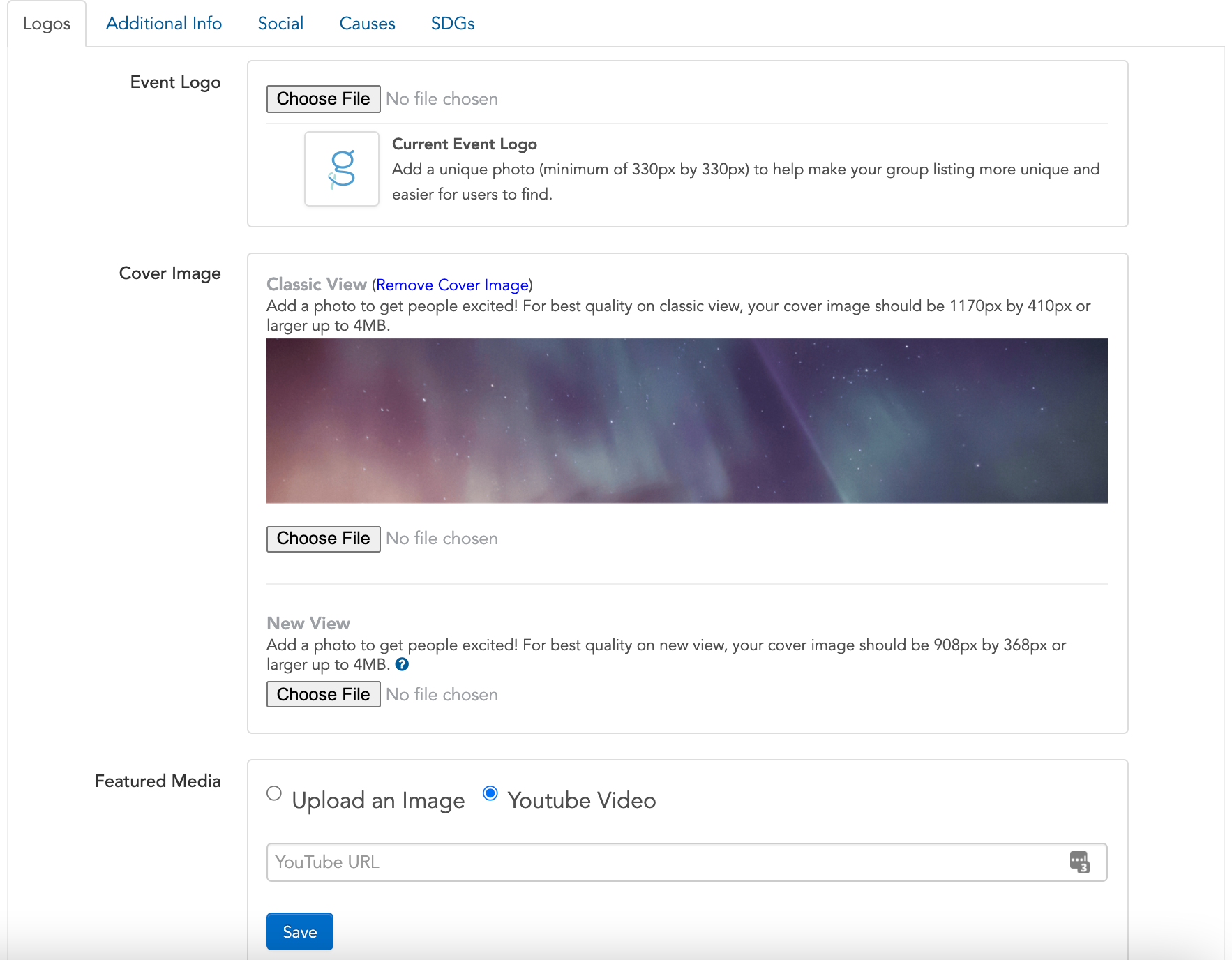 Enable Peer-to-Peer Fundraising in the Fundraiser tab will reveal the "Help Fundraise" button on your campaign, enabling users to create their own peer-to-peer campaigns connected to your campaign. Read more about Peer-to-Peer Fundraising here.
In the Checkout tab, you can customize the thank you message that will appear after someone has donated to your campaign and create custom checkout questions to collect donor information at checkout.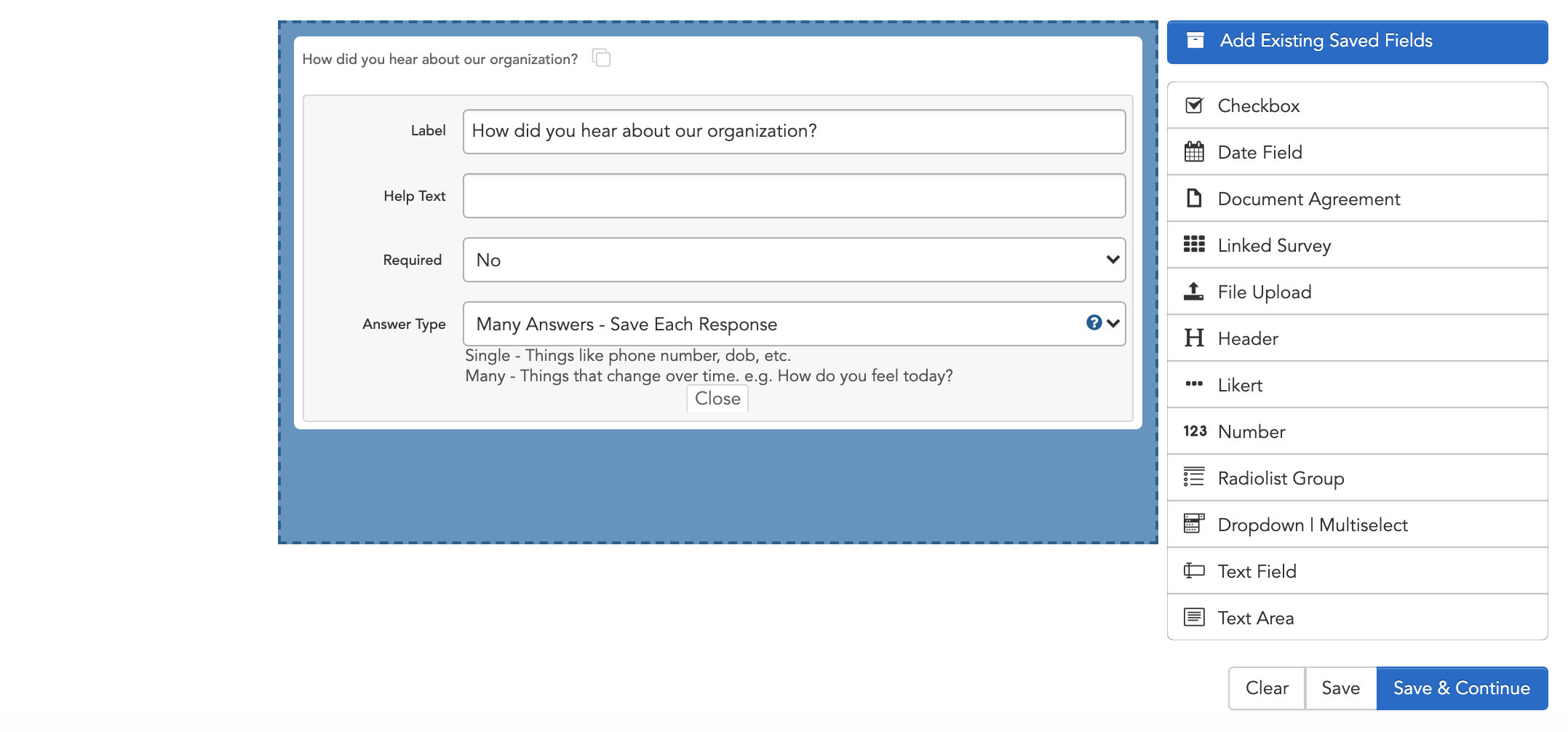 Use options in the Settings tab to customize user options and visibility of your fundraiser. Display Wall will enable users to leave a message on your fundraiser. Display Map and GivePulse Stats will allow users to see additional information about your organization. Keywords will help your fundraiser become more visible in searches.
Admins on Fundraising events will be notified when gifts are made to your campaign. You can have notifications be sent to multiple admins by leaving the Send Admin Notifications Setting to All Admins, or only have notifications sent to the fundraiser creator by changing it to Primary Admins.

Click Publish to create your live fundraising page. Please note that Time-Sensitive fundraisers will not accept donations until the start date and time you set.

You can always edit your fundraiser or manage donations and settings from the Admin Panel on your fundraiser page or by going to Giving > Manage Fundraisers. Note that you must be logged in as the admin of the fundraiser for this panel to appear.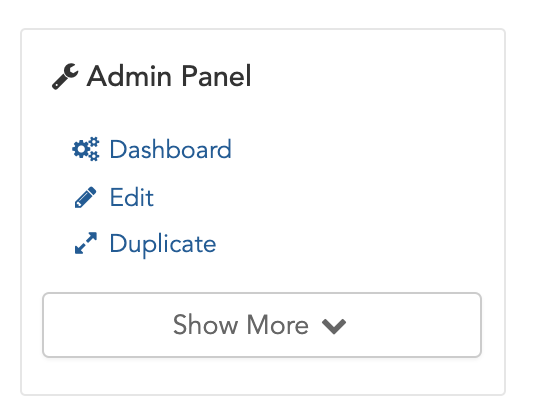 To learn more about donations and fundraising campaigns, click here or email fundraising@givepulse.com.