This article is for admins looking to set up peer-to-peer fundraising for their fundraising campaigns. Want a guide to help your peer-to-peer fundraisers set up their campaigns and fundraise on your behalf? Click here
GivePulse supports peer-to-peer (P2P) fundraisers that link and contribute to an overarching fundraising campaign. Creating a peer-to-peer campaign allows you to customize your own fundraising page to promote amongst your network and contribute to reaching the fundraising goal for the overarching campaign. You can do this as your own as an individual, or you can do this on behalf of a group.
To enable P2P fundraising for your campaign, select "Yes" for Enable Peer-to-Peer in the Fundraising tab when you are creating your fundraiser.

After you enable P2P fundraising on your campaign, a "+ Help Fundraise" button will appear under the donate button on your page. Your P2P fundraisers will click on this to create a P2P fundraising page that links to your campaign.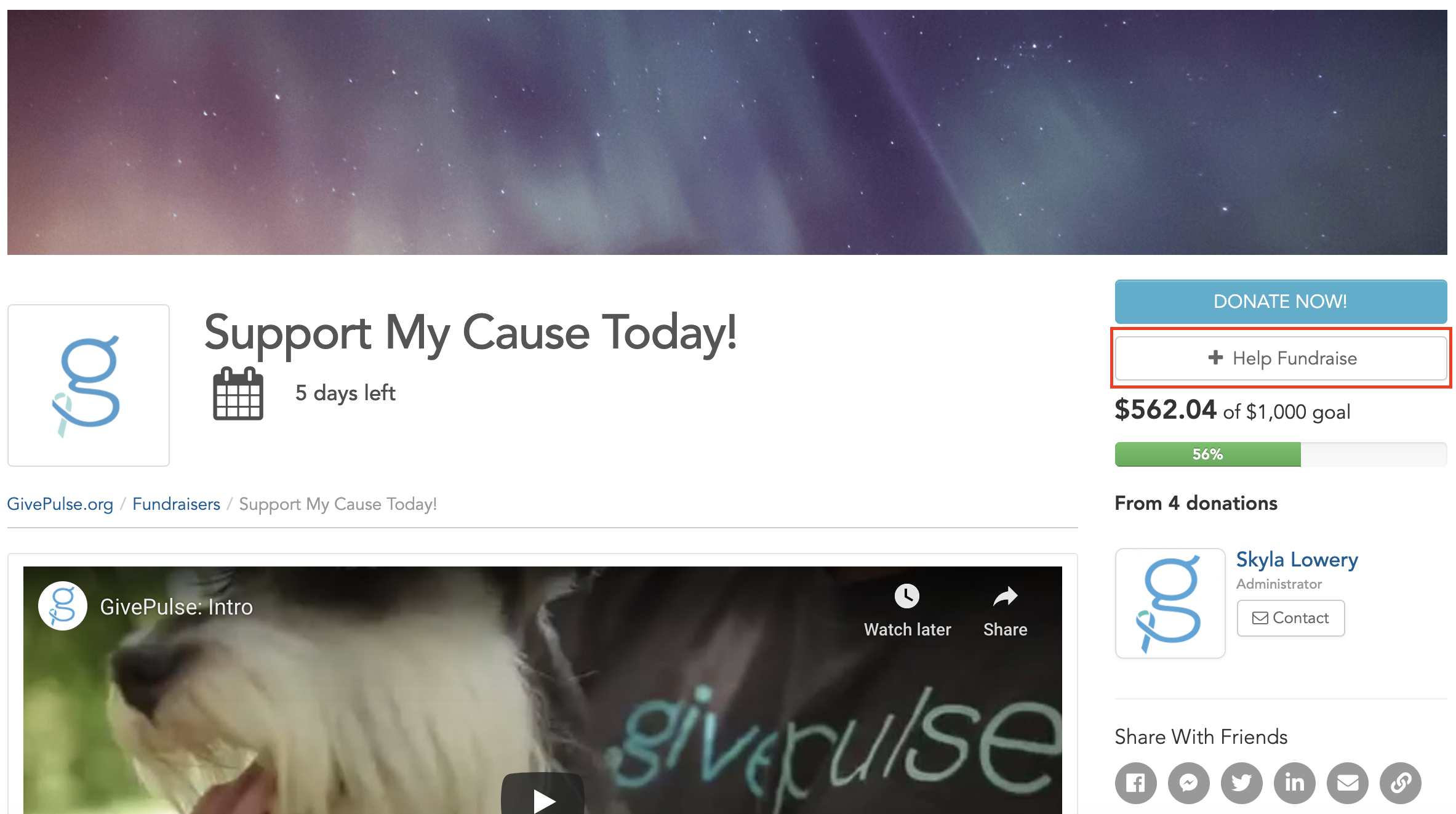 Once you click the "+ Help Fundraise" button, you can create their own P2P fundraising page with a custom goal, description, cover image and featured media. You can select to create a campaign for yourself or for a group that you manage.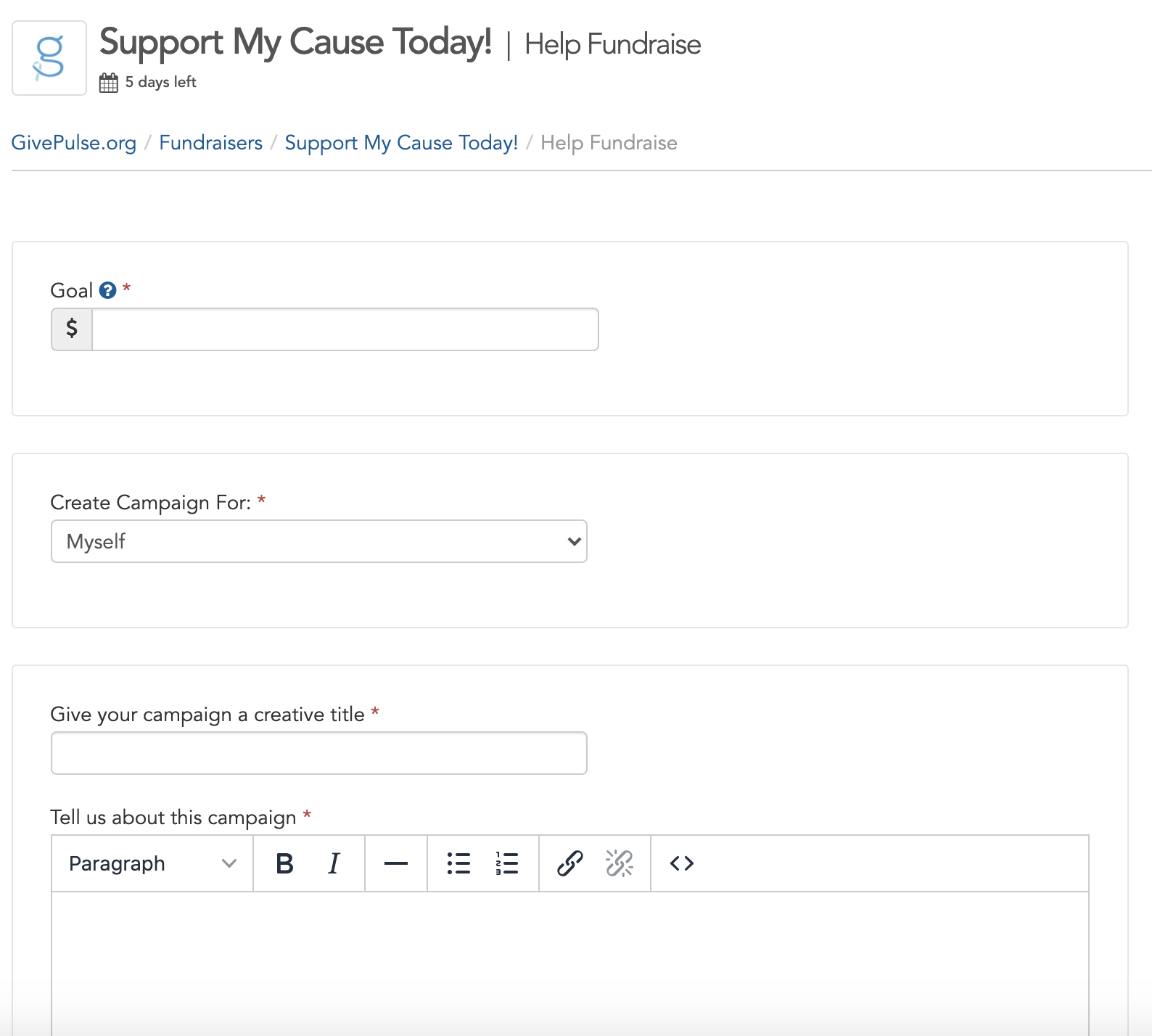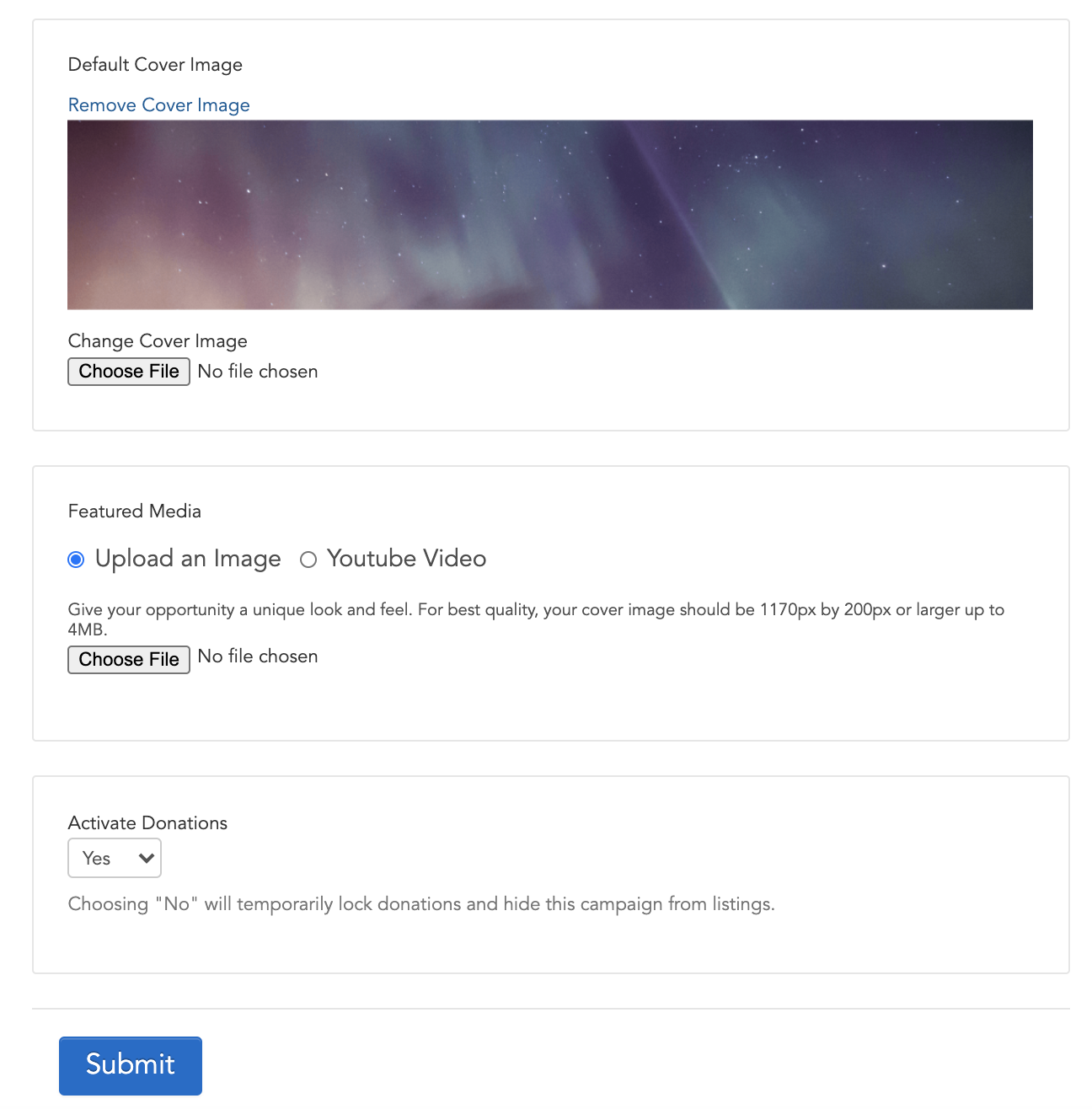 As an admin, you can manage and create P2P campaigns from your fundraiser's dashboard. Under the Campaigns tab, you can click "Help Fundraise" to create a new campaign, "Group Campaigns" to view and manage group P2P fundraisers and "Individual Campaigns" to view and manage individual P2P fundraisers.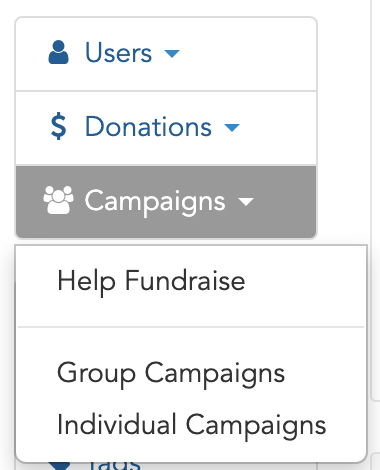 You can also click the "+ Help Fundraise" button on your dashboard to create a new P2P campaign.
P2P campaigns will show up on Campaign Leaderboard on your main fundraiser page. Campaigns are categorized under the Group or Individual tab based on the type of P2P campaign they are.

When you create a group P2P campaign, you will see another "+ Help Fundraise" button on the groups fundraiser page. This allows members of that group to start individual P2P campaigns linked to to the group P2P campaign.

Want more information? Email fundraising@givepulse.com for questions about using p2p fundraising in your campaign.
For more information about donations and fundraising, click here.