GivePulse sets up fundraising campaigns or general donations for nonprofits and other interested groups.
In order to set this up and allow people to donate to your cause, you must set up your account's bank settings. You will need your tax information, bank routing numbers, and account holder information. You can set this up via Payments > Bank Settings in the group dashboard.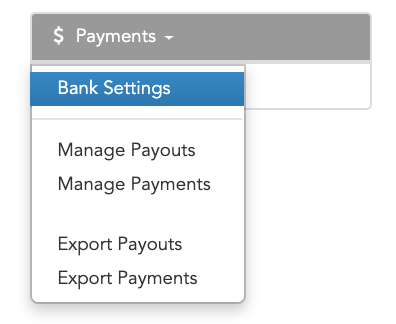 Once these have been set up, the GivePulse system supports both one-time and recurring donations, creating a one-stop-shop for donations management.

For every donation that goes through the system, there is a credit card processing fee managed by Stripe. Note: all donations are automatically aggregated directly to your bank account within 3 days.
Credit Card Processing Fee (2.9% + 30¢) We are currently using a payment service called Stripe. Stripe charges a simple 2.9% + 30¢ per transaction and includes credit card processing. In addition, GivePulse charges 1% for every donation. We accept the following:

There is a service fee applied to enable GivePulse to maintain and improve its services as well as to track donation receipts, processing, donor data, etc.,
GivePulse Service Fee (1%) GivePulse service fee is 1% for every donation. e.g., if your group receives a donation of $100 from GivePulse, Stripe will charge 3.4% + 30¢ (a total of $3.20) and the GivePulse service fee will be $1 dollar.

For more information about donations and fundraising, click here.