Activate the Donate button on your GivePulse group page to never miss out on an opportunity to receive donations from community members, volunteers, or potential supporters. This step-by-step guide will take you through the simple steps to start receiving donations.
New View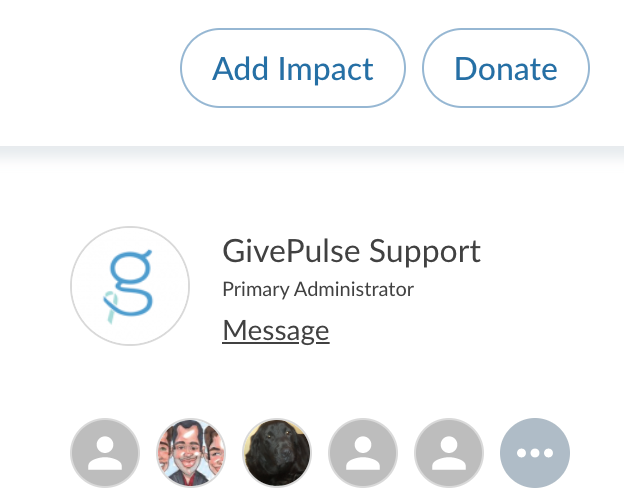 Classic View

1. Connect Your Bank Account
From your GivePulse group dashboard, go to the Payments tab on the bottom left and click Bank Settings. You will need account holder information, bank routing and account numbers, and bank country/currency. After entering this information, select the blue "Connect to Stripe" button, which will navigate you to a page where you can securely enter the required information on the bank account representative and your organization or business. For more explanation on the bank account connection process, see our support article.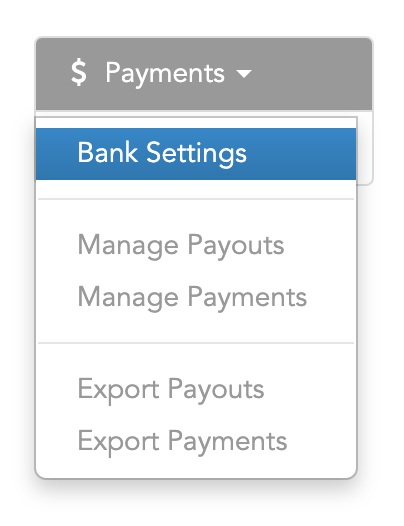 2. Set Up a Fundraiser
To activate your Donate button and start accepting donations, create a fundraiser page by navigating to Giving > Add Fundraiser from your group dashboard.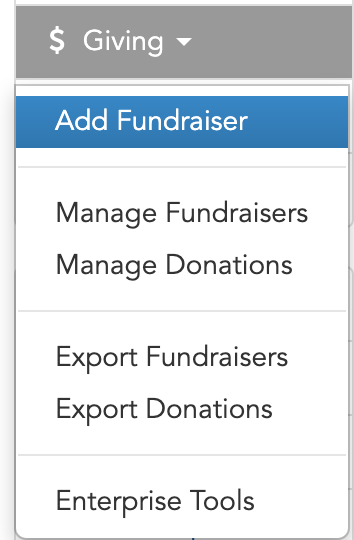 To collect ongoing donations, add a name for your donation page and set the Type of fundraiser to "Open Opportunity."

Set up the rest of your fundraiser page, using the description and featured media to tell donors about your organization's mission or the cause you are fundraising for. We recommend enabling Peer to Peer fundraising in the Fundraiser tab, which will give users the opportunity to fundraise on your behalf. To learn more about Peer to Peer Fundraising, click here.
For more explanation on the fundraiser setup process, see our support article.
3. Start Accepting Donations
Once you've connected your bank account and published a fundraising event, the Donate button will appear on your GivePulse group page. All active fundraisers will appear as options on your Donate button dropdown. You can always direct constituents to make a donation via the short link you can copy from your fundraiser page or copy the URL directly from the Donate checkout page. You can also use the other options under Share With Friends to promote and share your fundraiser within your GivePulse community and externally via social media and email.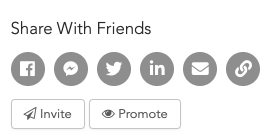 Community members and volunteers will be able to find your fundraiser in searches and on your group page if privacy settings are set to Public.
Setting up an "open opportunity" fundraiser enables you to receive recurring donations. Donors will be able to select the amount and frequency of their gift at checkout and donations will be charged to their credit card automatically. Recurring donations are not currently available for time-limited fundraisers.

4. Manage Donations & Campaigns
To manage fundraisers, navigate to Giving > Manage Fundraisers from your group dashboard.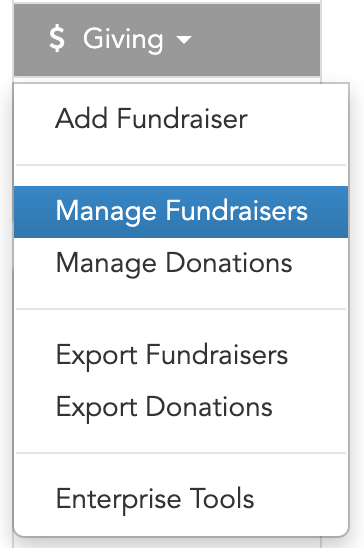 To view donations to your fundraising campaign, navigate to your fundraiser dashboard and select Donations.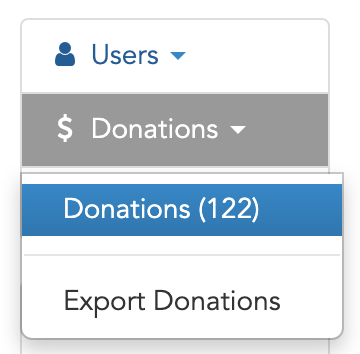 To view and manage all donations to your organization, go to Giving > Manage Donations from your group dashboard.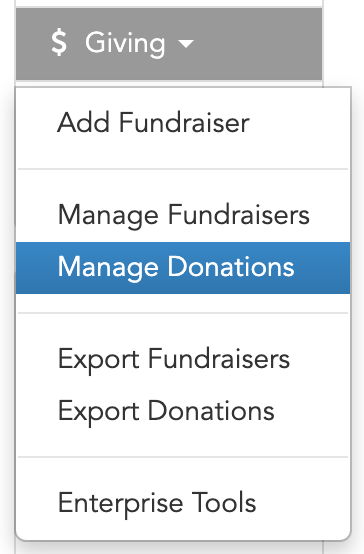 To learn more about donor management and reporting, read our support article.
Processing + Platform Fees
For every donation that is processed through GivePulse, there is a credit card processing fee managed by Stripe and a small platform fee for GivePulse services. GivePulse proudly offers the lowest fees in the industry to ensure you keep as much of your funds raised as possible. Donors are always prompted to cover donation fees at checkout, which 85% of them usually do. Because of this, organizations keep an average of $99.00 of every $100 they raise.
Credit Card Processing Fee (2.9% + 30¢) We are currently using a payment service called Stripe. Stripe charges a simple 2.9% + 30¢ per transaction and includes credit card processing. We accept the following:
GivePulse Service Fee (1%) The GivePulse service fee is 1% for every donation. e.g., if your group receives a donation of $100 from GivePulse, the GivePulse service fee will be $1 dollar.
Note: all donations are automatically deposited directly to your bank account within 3 days.
For further assistance or questions, contact fundraising@givepulse.com