View Membership Applications
Go to "Hi, Your Name > Account".
Select "Requested Data" from the side menu on your account profile information page.
A list of groups you've applied for membership will be displayed.
Any application lacking requested information from group administrators will have a red notification box next to it.
Editing My Responses
To complete or update your membership application, select the application you would like to update. If the application is missing information you will be prompted to complete the unanswered questions like in the example shown below.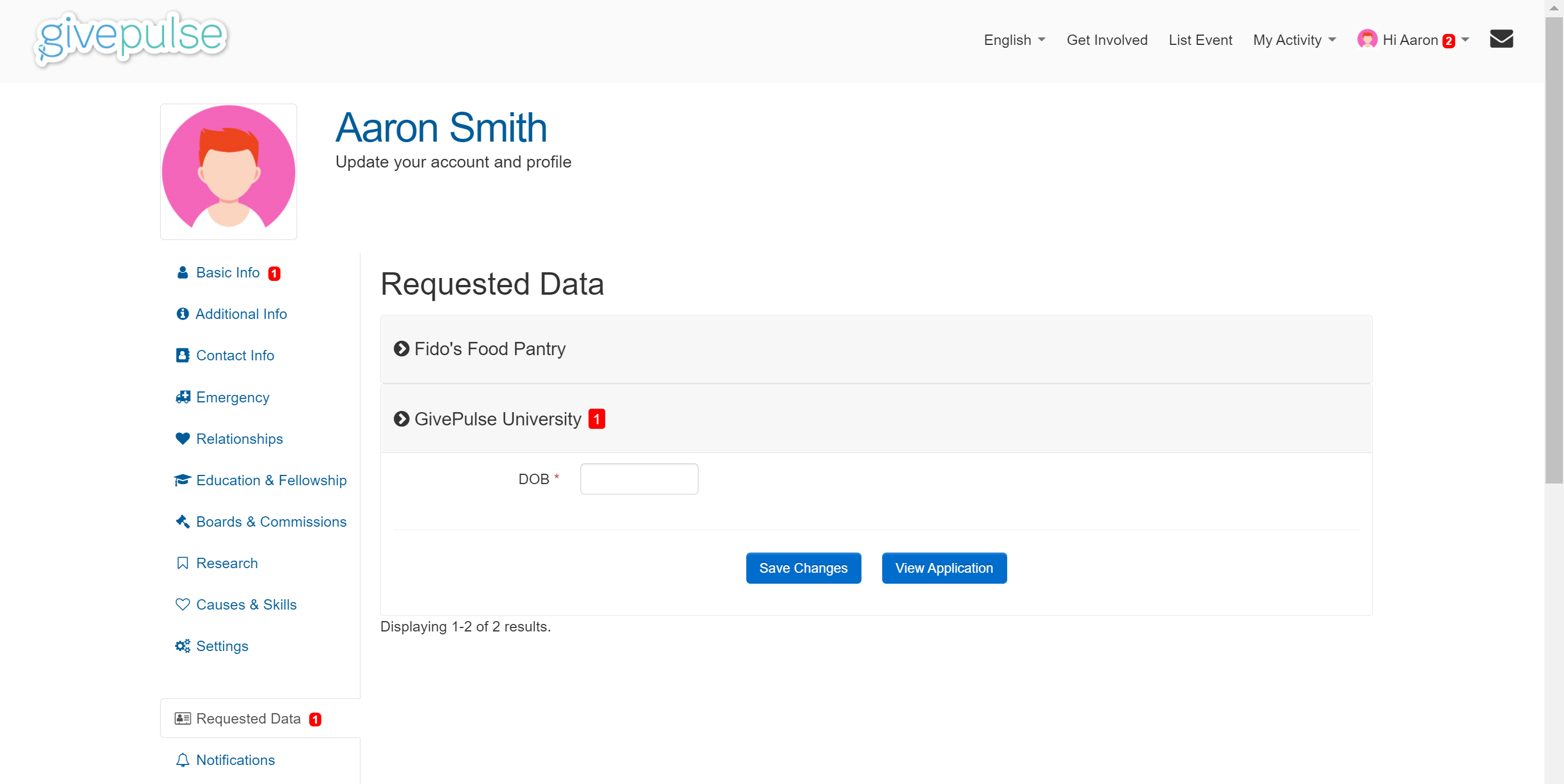 If the application is not missing any information there will be an option to view the full application like shown below.