Once a user has been added to GivePulse by a group administrator, they will need to go through the process of claiming their account and setting their own password.
When an admin is adding their users to GivePulse, they will have the option to send a welcome email that will provide the next steps for claiming their account and joining their group. Once the user clicks the link, they will be prompted to access their GivePulse account by adding their first name/ last name, email address, password, and location: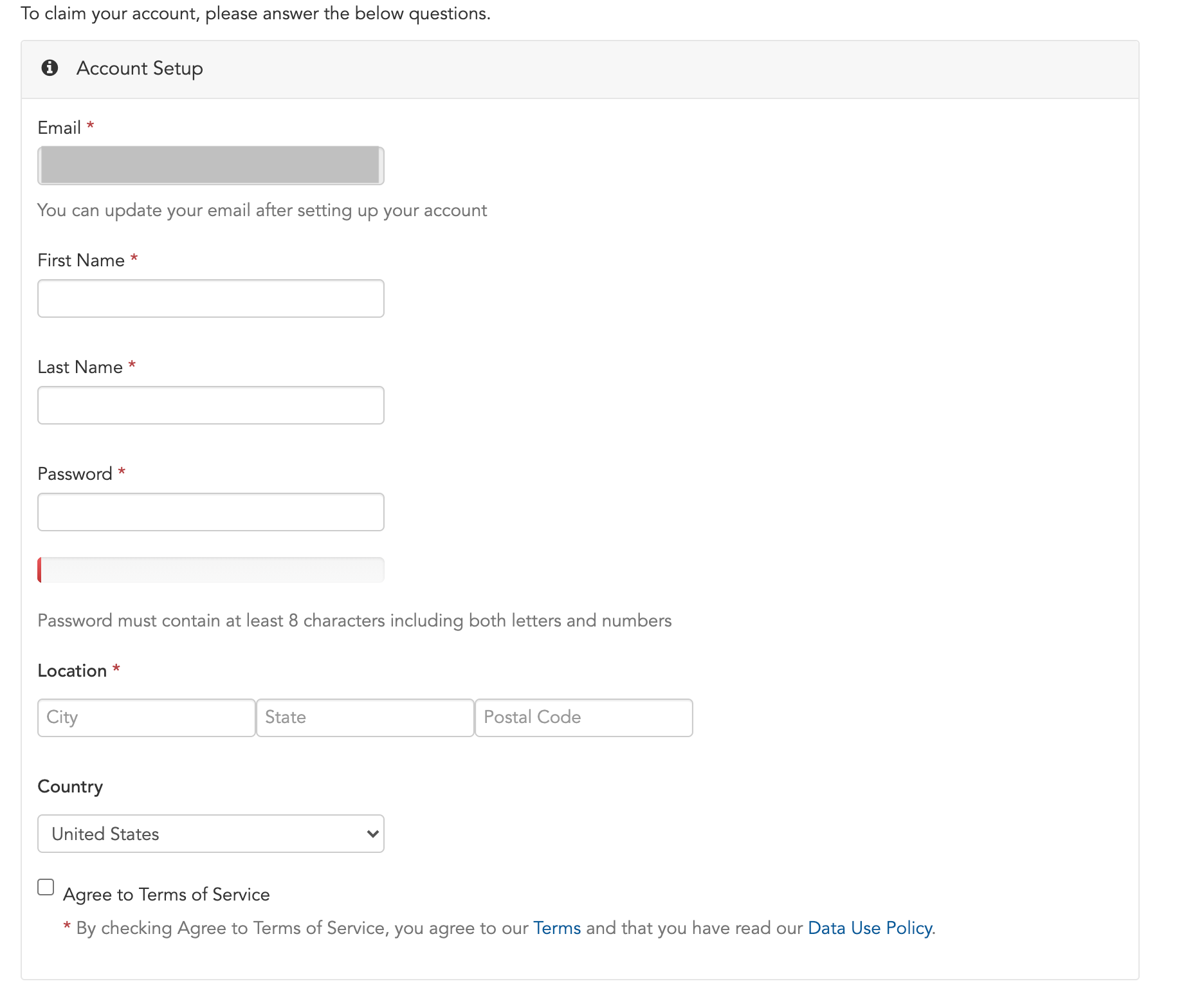 Additionally, if the group the user is joining has a membership application, they will be prompted to answer these questions during this workflow. To learn more about creating membership applications, click here. After the user has claimed their account, they will be routed to their dashboard and will now be a member of the group that invited them to join GivePulse.
If you have invited a user to join GivePulse and they cannot find their claim account email, as an admin, you can go to your group dashboard > users > manage users > select the users you would like to send the claim account email to > click bulk actions > resend claim account email: