You can now automatically add a QR Code to your registration confirmation emails for a fast and easy mobile sign in process!
To add a QR code to your volunteers registrations you'll need to be in the edit event or event creation workflow. Click on Registration Settings and select "notifications"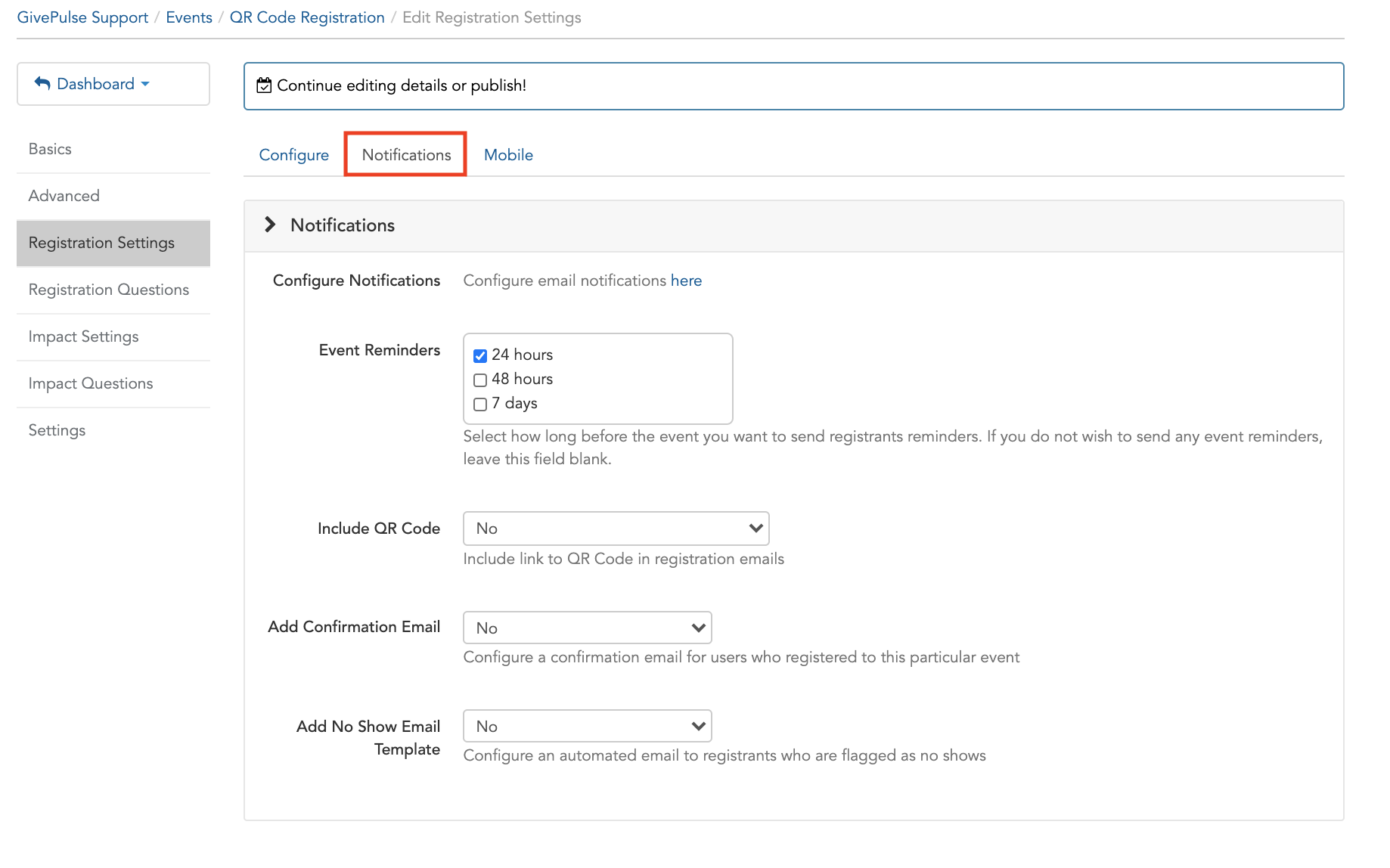 You'll see the option to include a QR code. Toggle this setting to "Yes."

Click "Save and Continue" to save your settings.
When a user registers to your event, their registration confirmation email will include a link to view their QR code: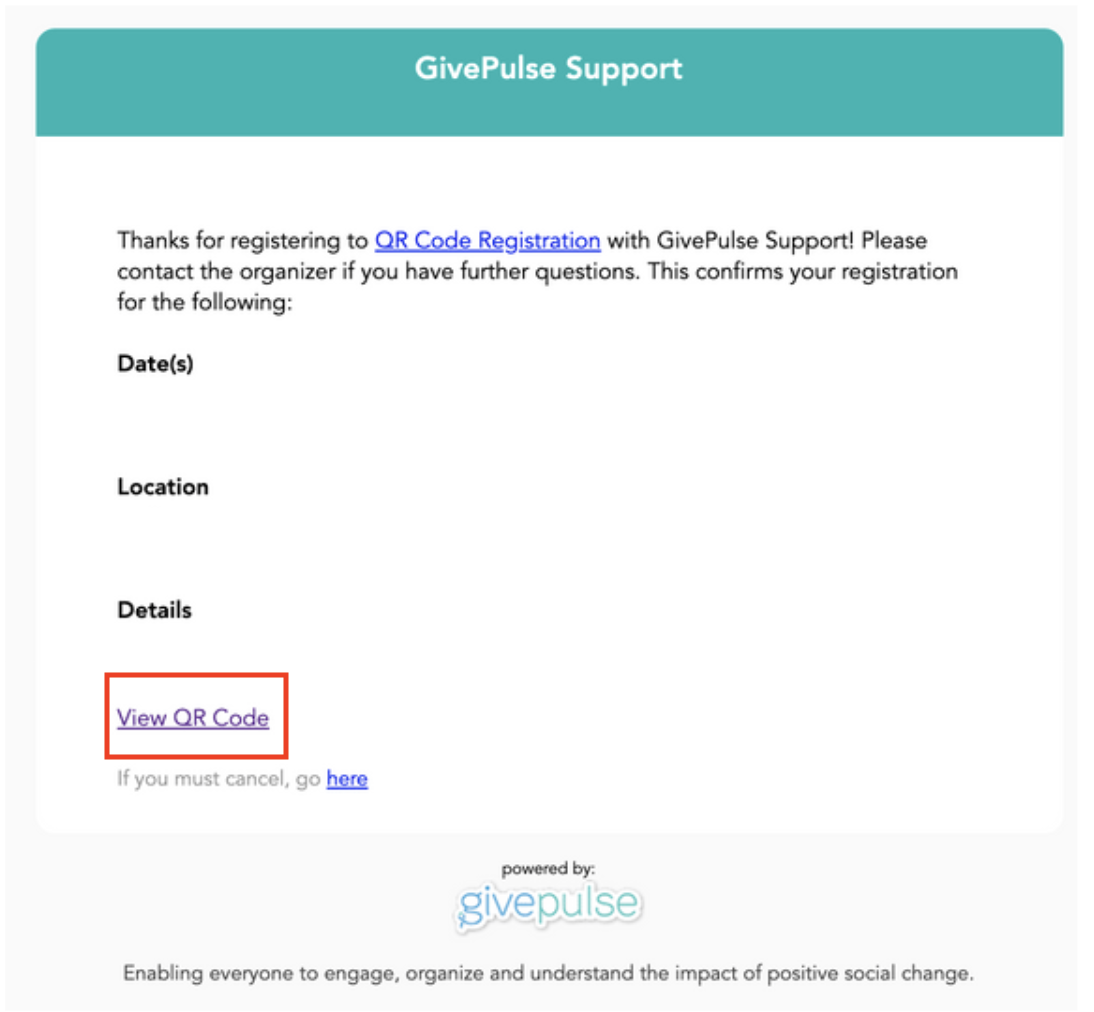 When it's time to sign in using the mobile app, have your registrants pull up this email and expose the QR code.
Admins, check in attendants, or event managers can then check in their volunteers using the mobile app.
First navigate to profile section of the mobile app and switch to admin
Navigate to either the Sign In or Clock In/Out view and select the event where you are checking your volunteers in:
Click the three dots in the upper-right corner of the screen and select QR Code Scanner
Have your volunteers expose their QR code, and sign them in!
If you have any questions, please reach out to support@givepulse.com.