Within an event's Mobile Impact Settings, there are up to three automatic Clock-out options for any event. This setting kicks in if a user is manually clocked into an event but never clocks out manually.
Opportunities with registration end times will default to automatically clock out at the end of the event/shift time. Note that this will not be an option if your event has no end time such as in an open opportunity without timeslots.
The Clock out at the end of Event/Shift time setting will automatically clock users out at the end of their event/shift that they registered for.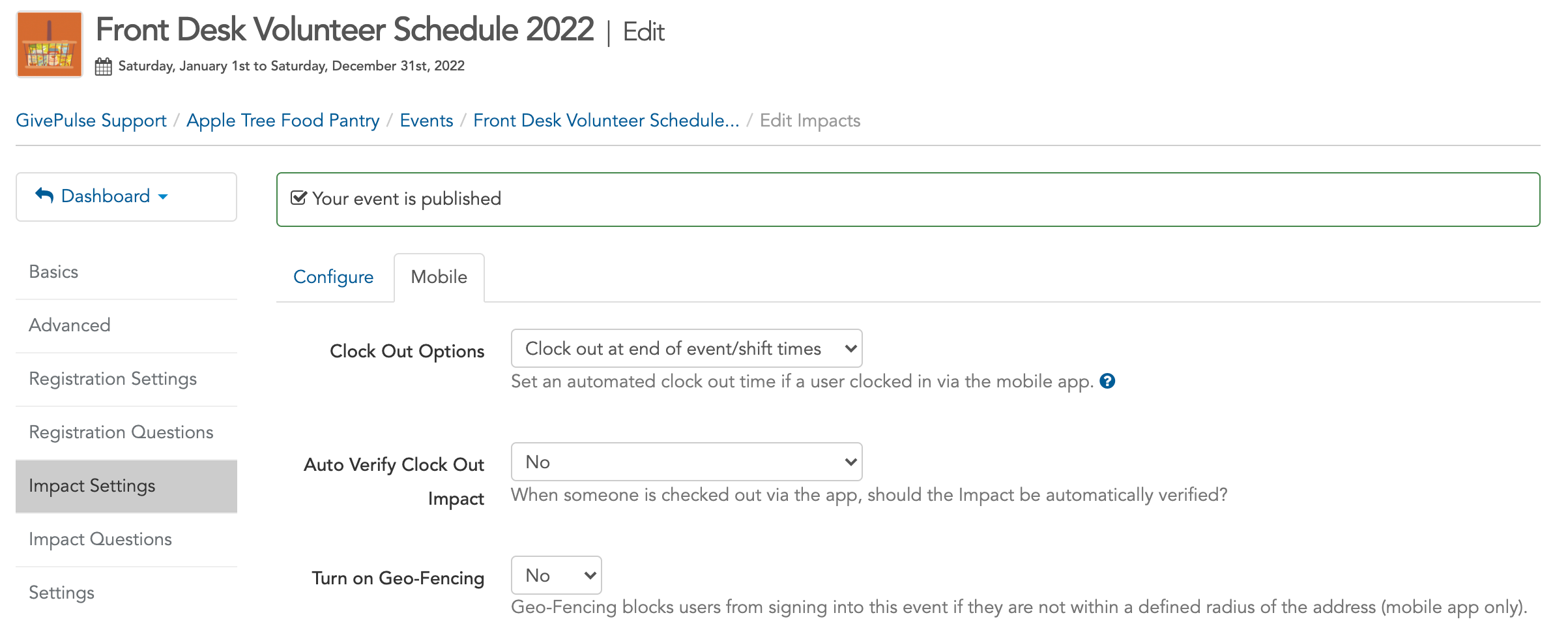 Opportunities with no registration end times such as an open opportunity volunteering event with no timeslots will default to Clock out using the Group's Automatic Clock out Setting.
Group setting (fixed hours) will apply the group's clock out setting under your group's customize > impacts. This setting automatically clocks out a volunteer after a specified duration of time.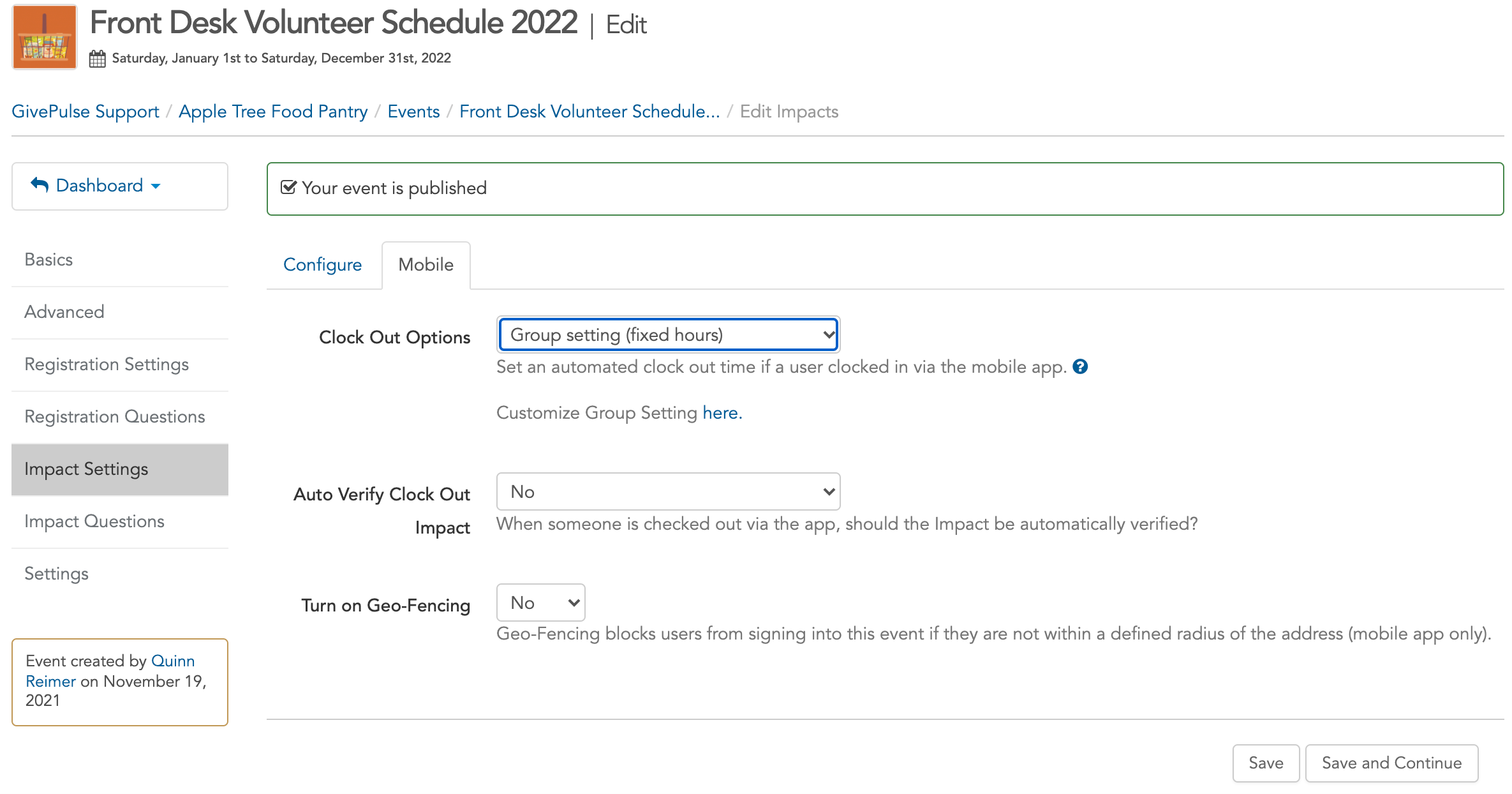 Auto Clock out limit (select duration) will automatically clock users out after specified hours of their clock in time.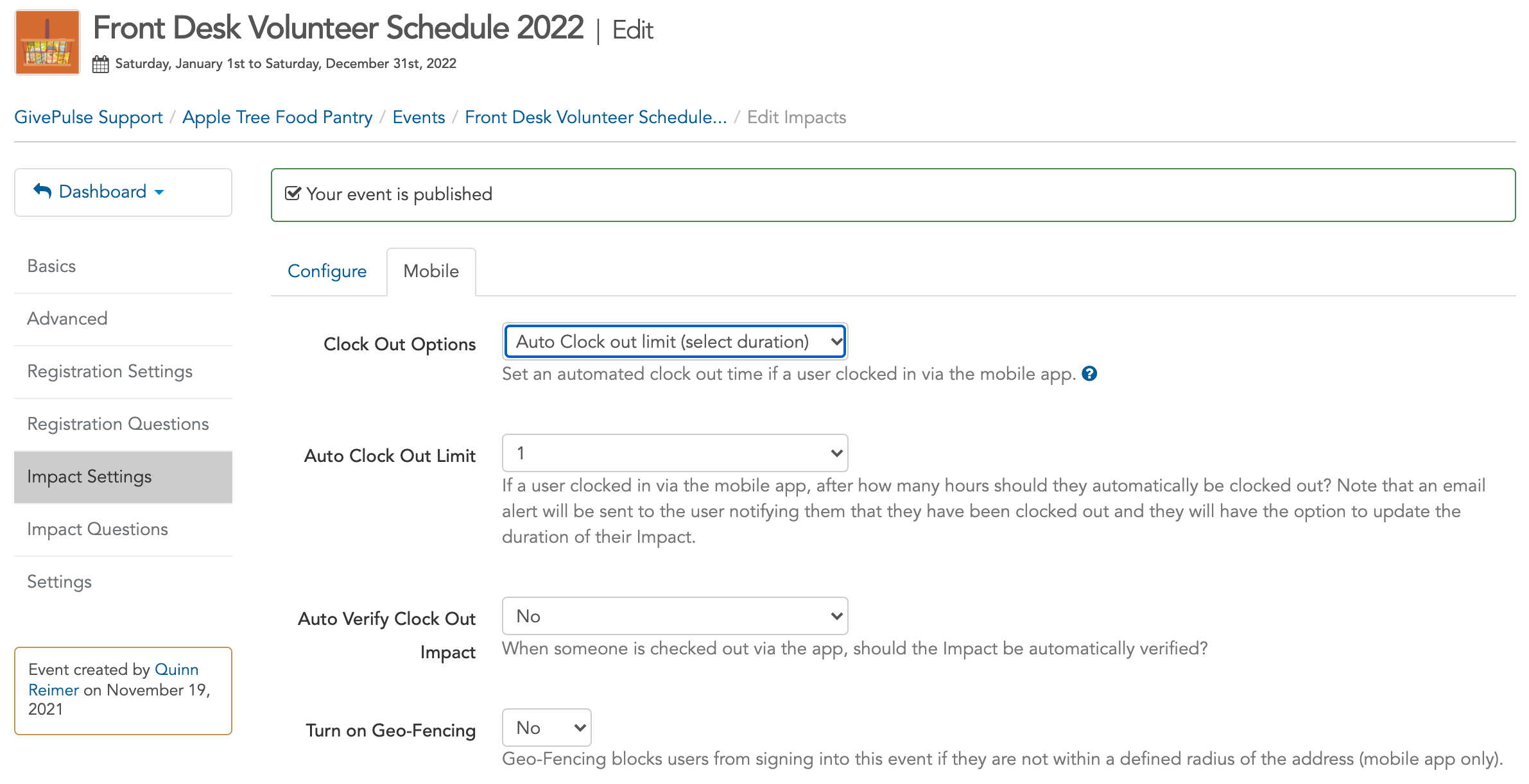 Note that this is an event by event setting, and by default, automatic clock outs will not be verified until an admin updates the "Auto Verify Clock Out Impact" setting.
Further, please note that an email alert will be sent to the user notifying them that they have been clocked out and they will have the option to update the duration of their Impact.