Geofencing creates a virtual geographical boundary where a user can check in with the GivePulse mobile app when a user enters that boundary.
Admins can enable or disable the geo-fencing feature on individual events during event creation.
Geo-Fencing blocks users from signing into this event if they are not within a defined radius of the address (mobile app only).

Admins can navigate to Edit Event > Impact Settings > Mobile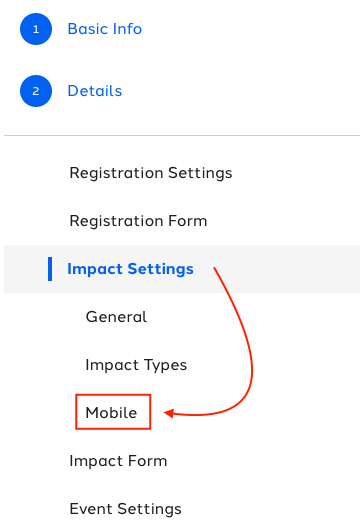 You will scroll past General and after Impact Types, you can edit the Mobile Settings for the event. You can enable Geo-Fencing and set the geofencing radius measured in feet.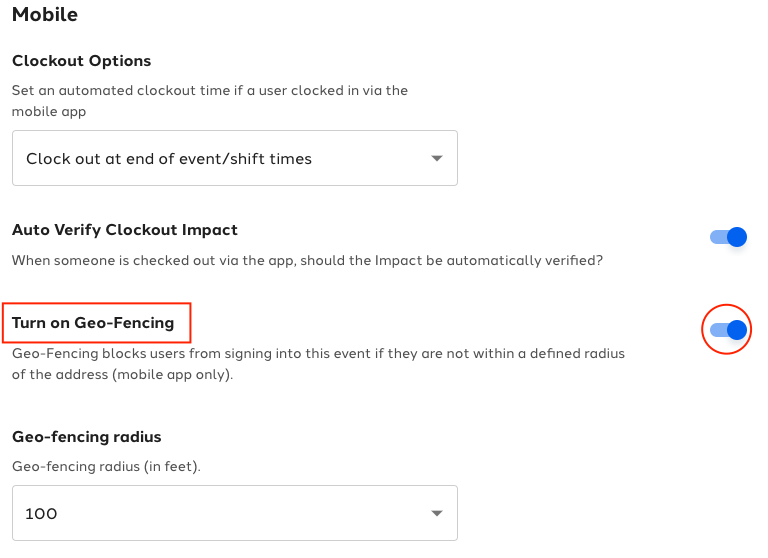 When this is enabled for an event, and the user is within the radius set, they are able to check in for the event or sign in on their GivePulse app.