As an admin with the Give More or Platinum subscription level, you have the option to incorporate Google Analytics into your account. If you already have a Google Analytics account, you can easily link it to your GivePulse group through using the Whitelabel function. Google Analytics allows you to monitor the traffic within your GivePulse group/domain.
Please note that for detailed information about Google Analytics, you can refer to their resources directly: Here
and

Here.
You can navigate to Manage Dashboard > Customize > Whitelabel > tab over to Other where you would insert your G-Analytics information in GivePulse to help track traffic on your site.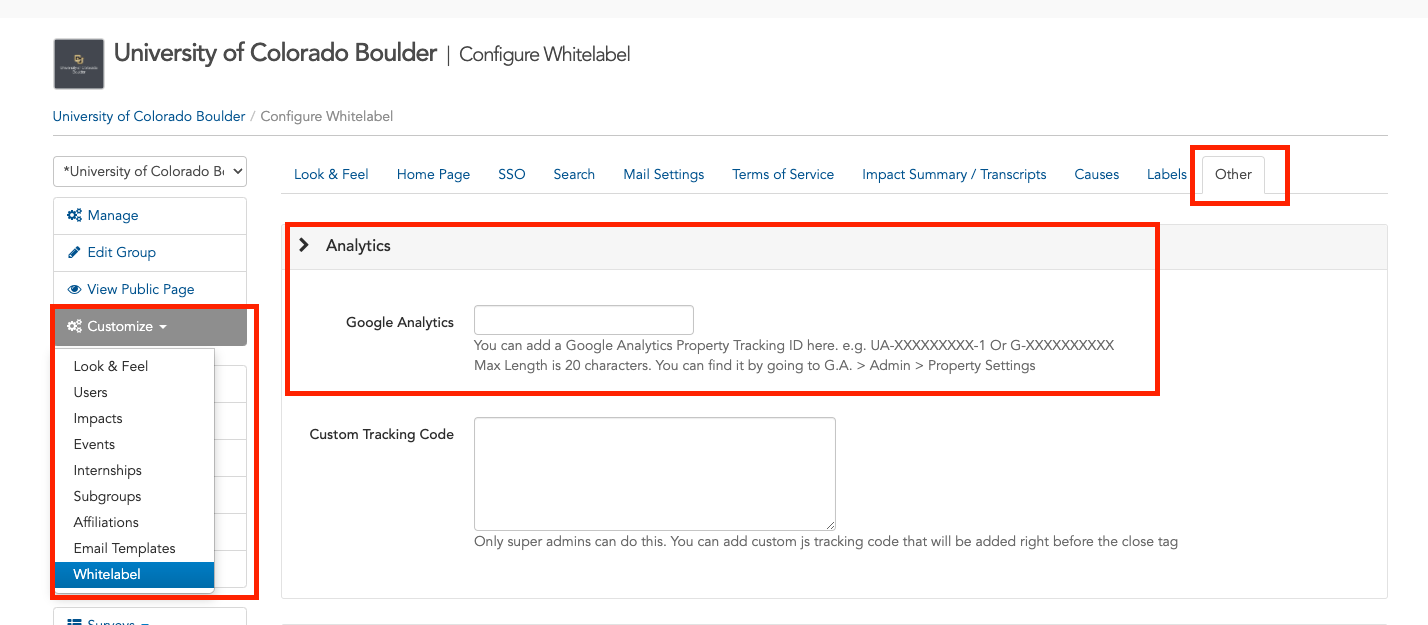 If you have any questions, please Submit a Support Ticket.