Just like Custom Fields, you are able to create a form filled with custom fields for users to fill out and submit as responses. Having this ability will help your group, club, association, institution or company to easily make assessments, collect, review and centralize all data tracking. 
Generating a survey is similar to appending the fields to the events, membership requirements. The only difference is that instead of "registering" to event or applying to join a group, you are filling out a survey. 
There are two areas about Surveys that will be important for you to manage and oversee: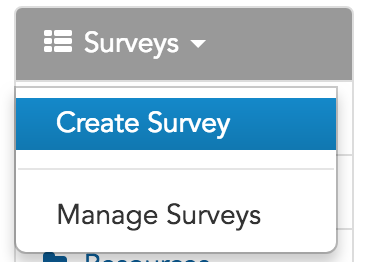 Create Survey
When creating a survey, you'll input survey details (title, description) and add some additional settings, such as allowing guest users or anonymous responses. Then, you'll populate the survey using new or existing custom fields.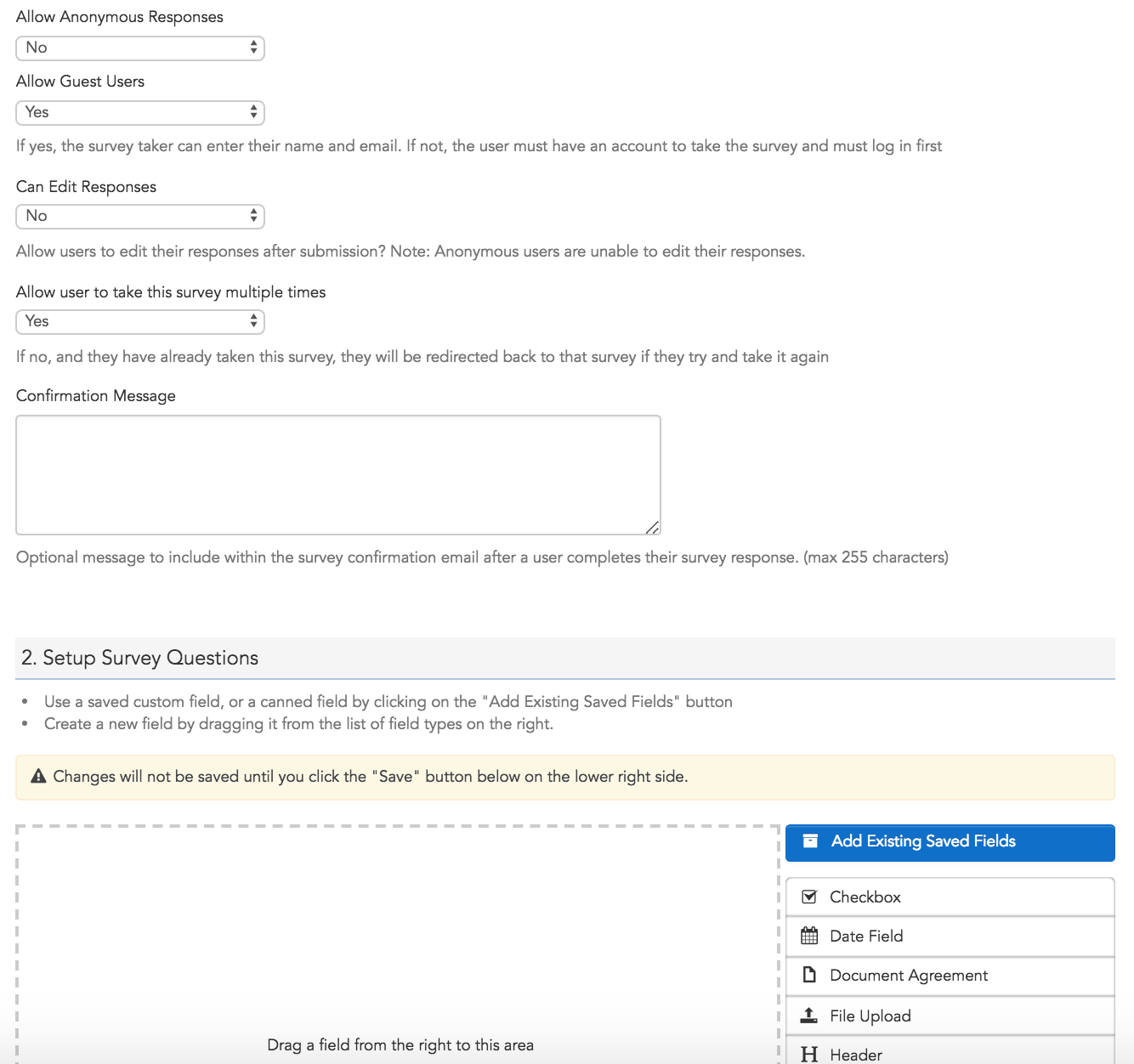 Manage Surveys
Here, you'll see all of the previous surveys you've created. On the right side, under the Actions column, there are several actions you can complete to manage your surveys. 
Survey Details: You can view your responses here. Any questions with multiple choice or binary response will be aggregated and presented in graphs for you. At the bottom of the page, you can click on each responder's name to view all of their individual survey responses.
Edit Survey: change survey details or questions  
Duplicate: create a copy of the survey
Delete Survey
Message Respondants
Export Responses