Linked Surveys: We now have an option in our survey form builder called Linked Survey. This new form allows admins to assess the survey responses of one set of surveys while asking this set of responders to direct another individual to fill out a separate, linked survey.
For example, if your membership application is typically sent to minors and there are parent agreement forms that their parents should fill out, you can have the minor input their parent's email in the membership application so their parents get sent the parent agreement forms.
To link a survey to another form or survey, you must first create the survey you want to link. To learn more about surveys, click here.
From any available Form Builder, you can add a Linked Survey to your questions.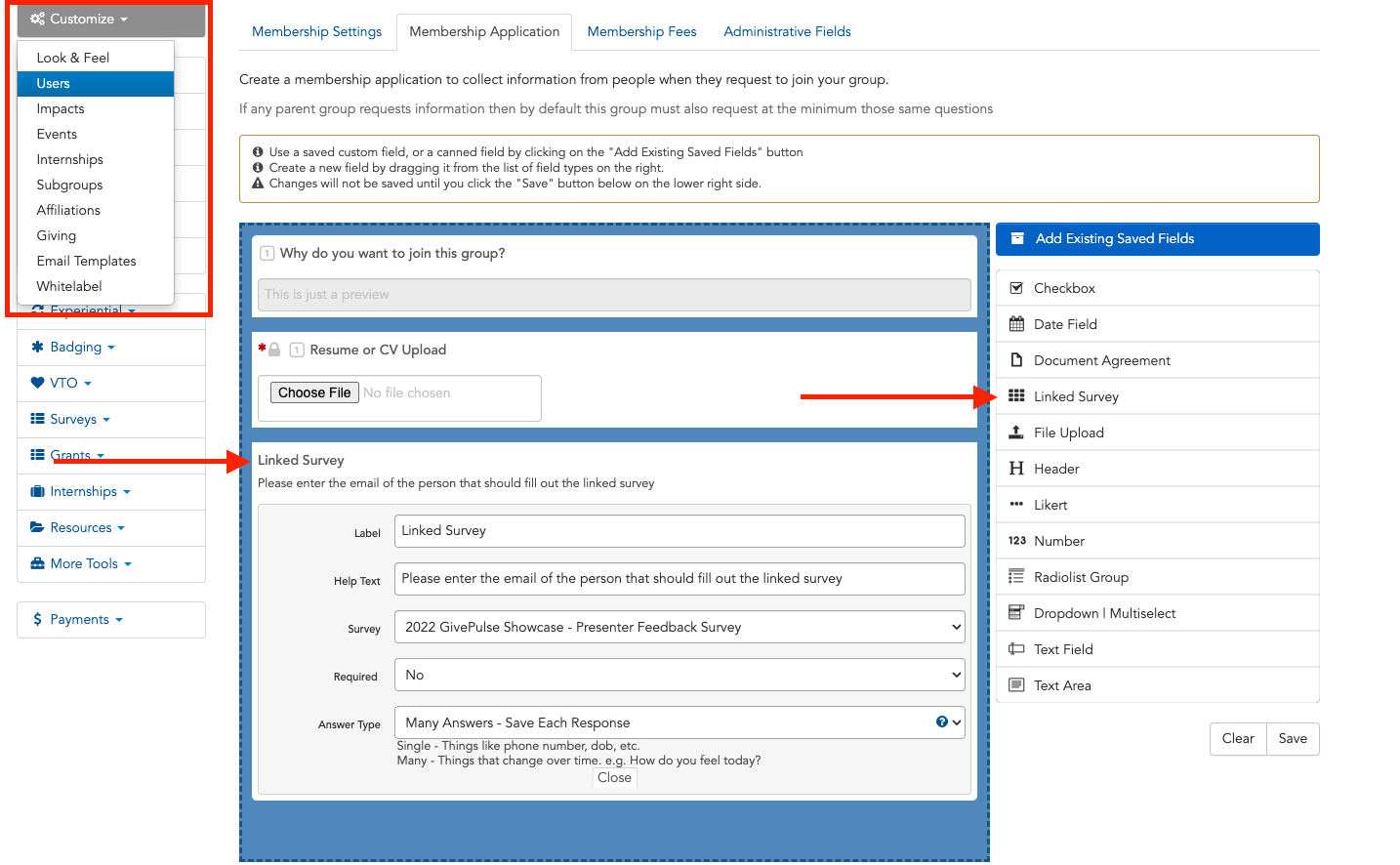 All surveys will require an email unless they are set up as anonymous. To allow a survey to be anonymous you will need to toggle Anonymous Responses > Yes in the Survey Settings. Below is what the surveys look like once built. Notice the area where the red arrow is pointing. If the anonymous feature is toggled off this option will not show on the survey.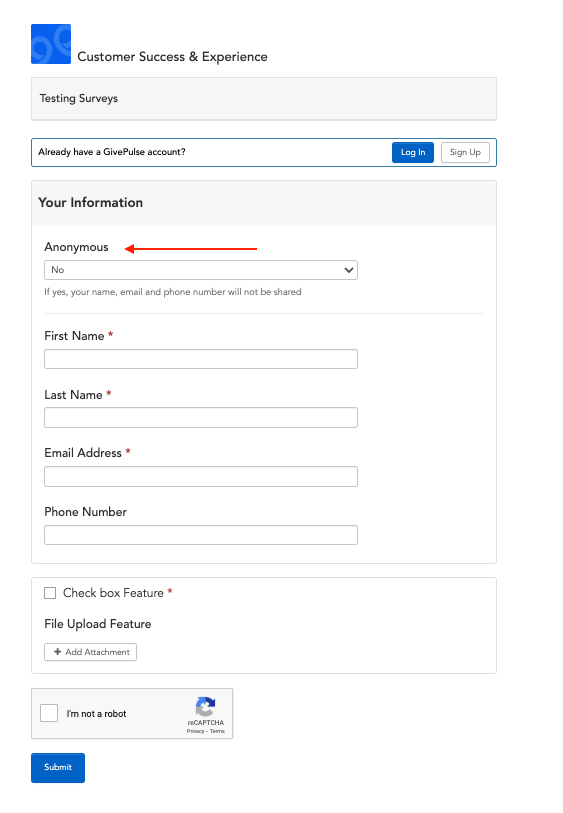 Once the survey has been created a shareable link will be available on the survey's dashboard.