GivePulse enables Faculty members is a mechanism to house all the logistics and management of placements and ensuring the community partners are co-educators in their academic course. 
If you go edit your class, you will see a section for "Impacts", select "Manage Reflections":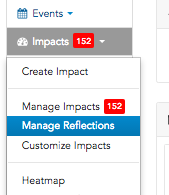 Faculty may navigate to the Manage Reflections page and here will be able to filter by specific time frame, what impact is verified by the community partner, what impacts are made to a specific partner and who the student is. Beyond the basic filters, you may peruse through all of the reflections, comment along with co-educators and see if they filled out the critical assessment questions aligned to your rubric.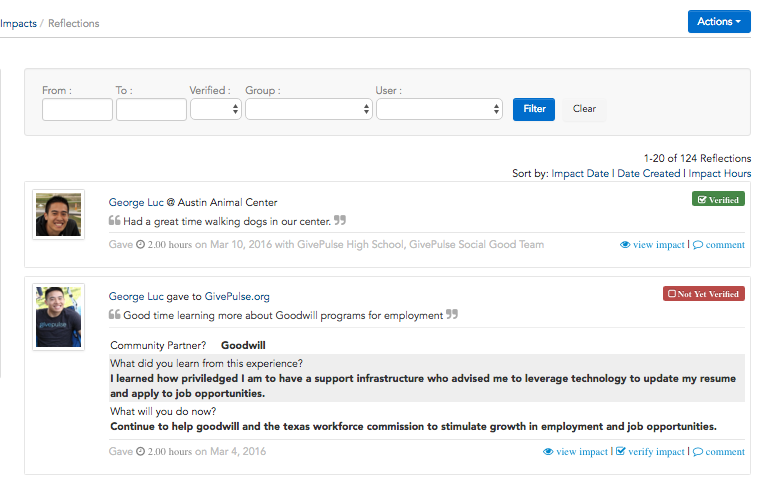 For further questions please contact servicelearning@givepulse.com