The GivePulse platform integrates with any LMS through its very own LTI. Embed the GivePulse LTI into assignments and courses to organize service-learning and all community engagement from a single location. The LTI can be set up by any staff member for one or many courses. Ideally, the IT administrators will set this up for specific courses or allow teachers, faculty, and staff to decide for their own courses and assignments.

For details on setting up the LTI Integration with your LMS, review the articles linked below:
With widgets, admins can display and embed GivePulse content on another website. Within the "More Tools" section on the class dashboard is "Widgets." This page allows you to set up templates to share, distribute and embed widgets into any external website.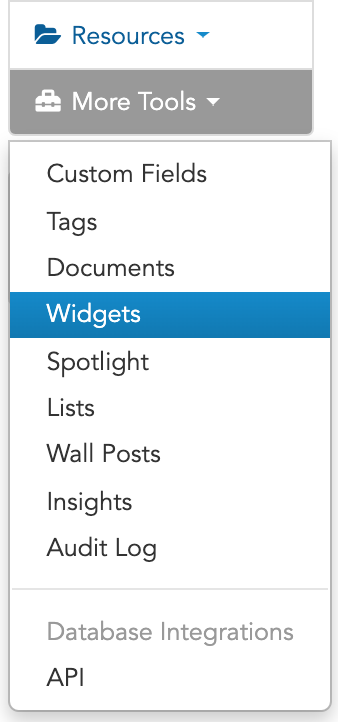 For example, if you wanted to direct students to a service event via Canvas, you may create a widget template for it. You will then determine if you want the default to be a list view or a calendar view, save and copy. There will then be a line of a code which you may copy and paste into your Canvas page.

This will direct students over to GivePulse to complete the registration process.
You can easily access a short url to easily link your course page to your LMS or include in your syllabus. You can find this on your course page under the Get the Word Out section.