When making an impact to the community via GivePulse, you have the opportunity to select who you want to share your impact to. e.g., If you are enrolled in more than one service learning course, volunteer with many organizations, or a member of a club, and you need to inform them of your impact, you may do this via the "Sharing and Privacy Settings" section in the 'Add Impact' workflow.
Sharing from outside of the course: students will need to select the class within 'Sharing and Privacy Settings'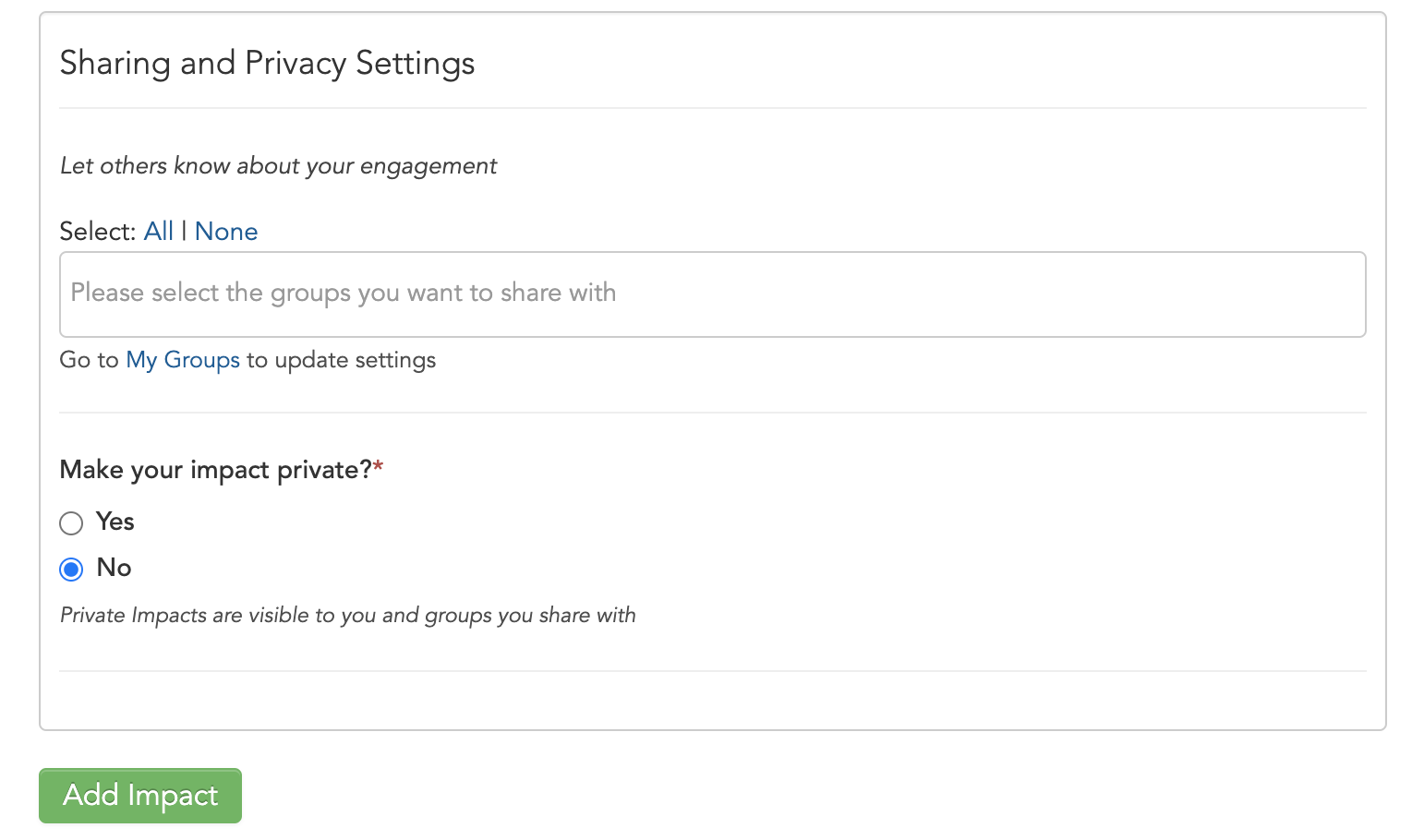 Sharing from within a course: the student can decide which courses the impact can be connected to: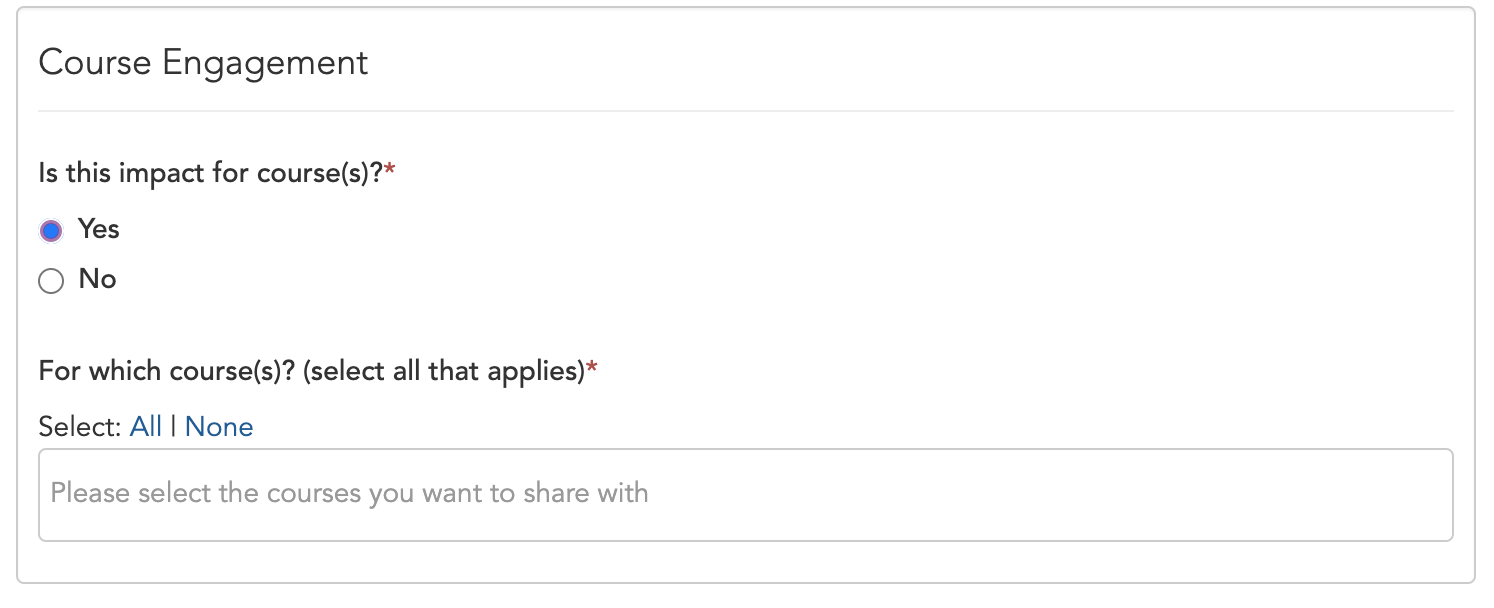 Auto-Sharing with Community Partners: When creating an event within a course, you can automatically share impacts with a specific community partner.

Students can also have impacts automatically shared with your course by navigating to Classes within the 'My Activity' tab. Next to the class, there is a menu of options enabling the user to always share your impacts.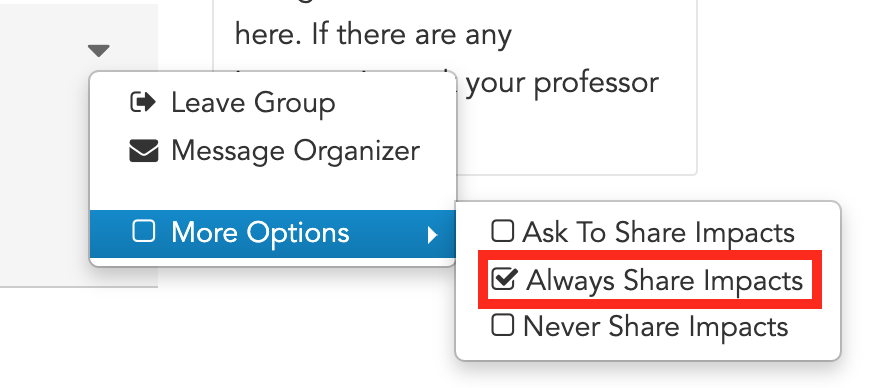 Note: When creating an impact and you forgot to select who to share it with, you may always go back and update the impact.