As a community partner, there are instances where you would want to create or submit events to your affiliates. e.g., If you are a community partner who wants to create a unique event not for the public but for a specific affiliate, like a business or a university program or class, you can do so by:
Creating the event and making it completely private by changing the privacy level to "Invite Only".
Selecting the "Affiliate specific" option as shown below: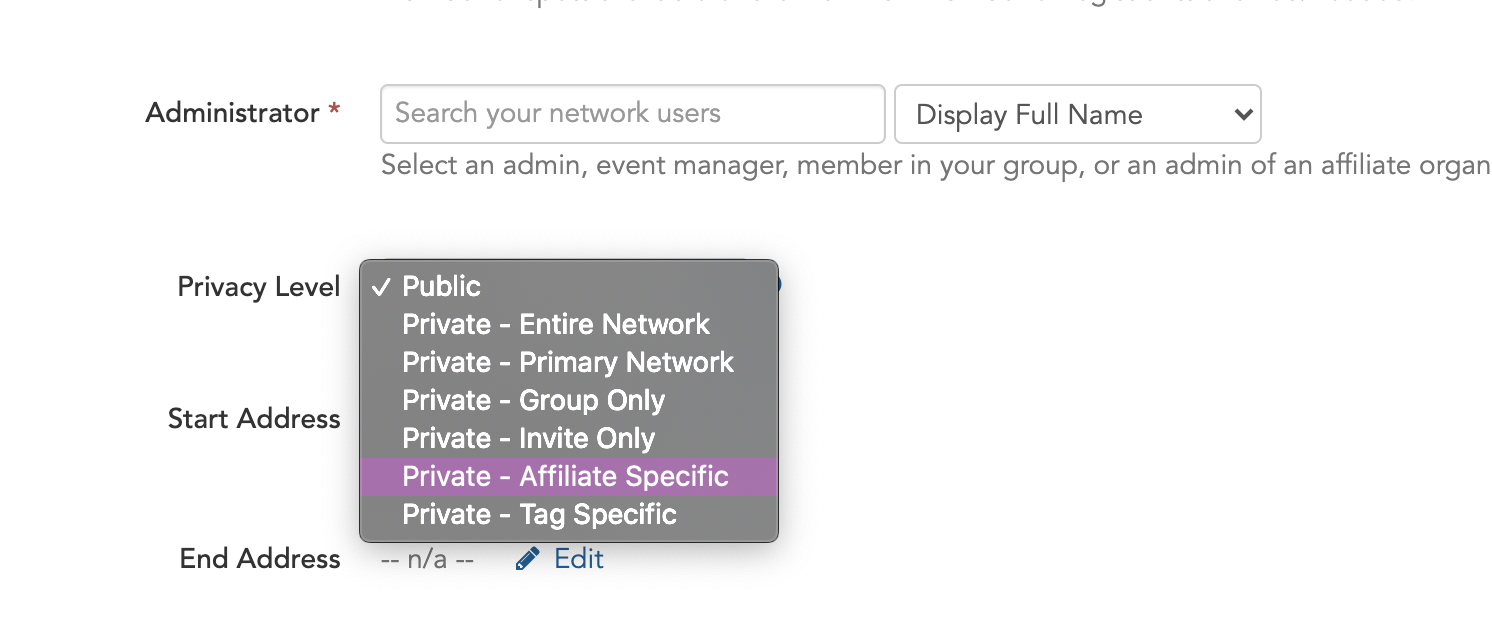 Affiliate Specific (setting)
With the affiliate specific setting, partners can now create events that are accessible and visible on specific "affiliate" pages. This is better than making the event private and invite only because it exposes the event in the group(s) listings and allows the members to search for the event and register without a unique private link.