Pledge events offer admins the chance to ask group members and participants to commit to take an action on a one-time or recurring basis. Pledge events encourage commitments to: 
Register to vote 
Vote 
Follow important health guidance 
Random acts of kindness 
Practice or learn a skill outside of usual school/work hours 
To create a Pledge event, follow the usual event creation workflow or go to https://www.givepulse.com/list. Select "Pledge" as the event type, and choose whether the event will be single day or ongoing and whether there will be shifts (select shifts if you want to set up regular reminders; for example, if you want to encourage users to commit a random act of kindness every other day, you can set up shifts to remind users on Mondays, Wednesdays, and Fridays!). 
Set a Pledge Goal for the number of people that you want to have commit to this pledge; set the goal to zero if there is no goal. 
Classic View: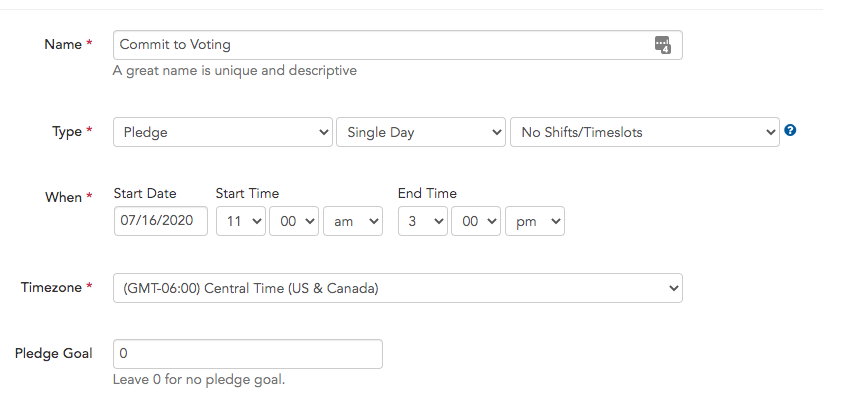 New View: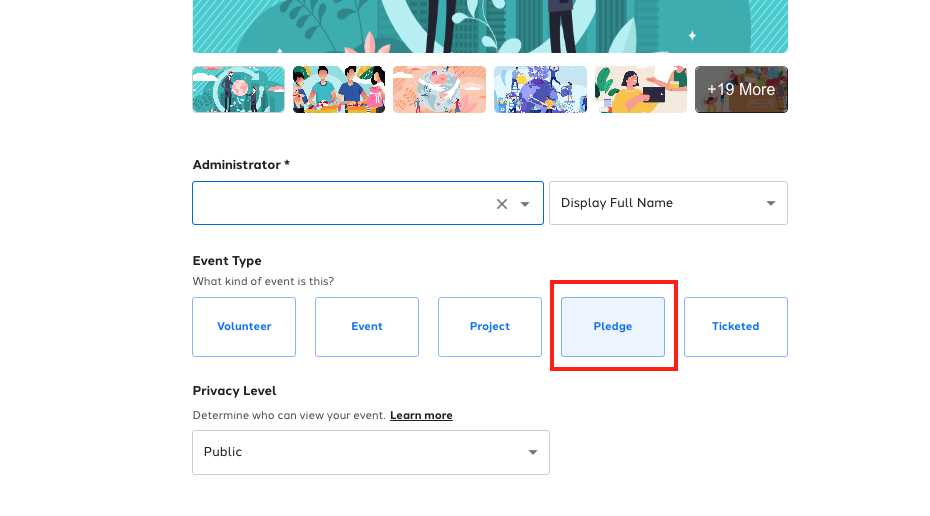 Fill out the rest of the event creation workflow and click Publish. Once the event is published, users will be able to click "Pledge" to make their commitment!