An affiliation (community partner) is when one group displays all or some of their events on another group's page. As a faculty member running a course, you may want certain non-profits to list all of their events on your page so that your students can find good quality events that meet specified guidelines or class themes. The affiliation process allows you to request that those organizations be affiliates of your class. This is a great way to build a community between you and other local organizations.
To affiliate, you must be an admin of the group/course you are trying to affiliate with. Go onto the page of the group you are trying to affiliate to and click the "Affiliate" button next to the group profile photo, above the description and next to the group title.
After you select affiliate button, You will be brought to a page where you will select which group/course you want to affiliate with the group's page you are on now (if you are an admin of multiple pages). You will then choose one of three options:  
Show their events on my page and my events on their page: This allows you to promote your events on their page and vice versa.

Only show my events on their page: You are requesting to share the events created by your group onto their group page.

Only show their events on my page: You wish to promote their events onto your group's page.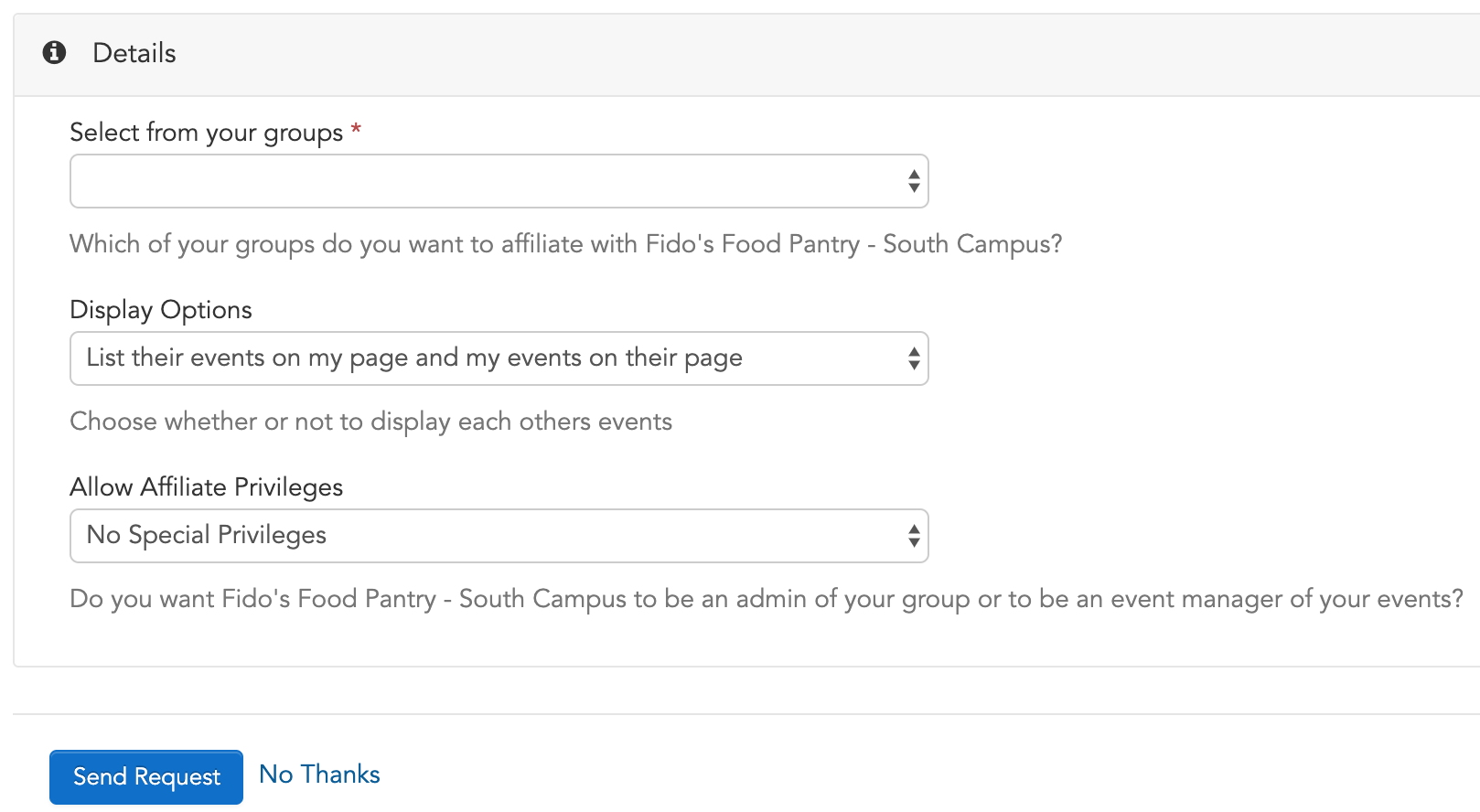 A request will then be submitted with any of these options and if you were on the receiving end of the affiliation, you will be notified to approve or decline. If you were the one requesting it, you will be notified when it's approved or declined.
For more information about creating and managing affiliations, watch the video below.