Timesheets allow users to populate activities and engagement in one single record. Perhaps you are a long-term volunteer who logs hours once a week or a student doing a community-based work study placement with an agency. Timesheets allows you to log hours and descriptions of activities for one week or two weeks of activities all at once.
Users:
Measure and track hours with the flexibility of inputting each activity/impact on a separate line by date in the timesheet view. You can add timesheets by clicking the "Add Timesheet" button at the top of the add impact workflow.
You can add timesheets to your add impact workflow: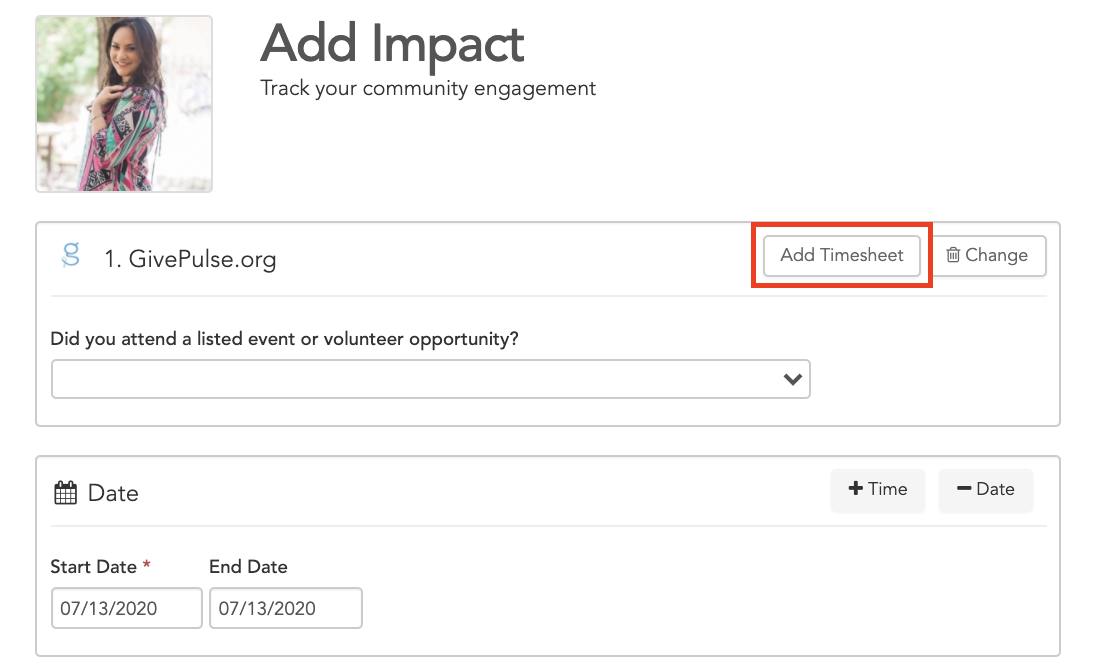 You can add specific titles to your timesheets and have multiple timesheets for each week/months activities. Your row impacts can be as detailed as necessary:
You can always access a timesheet by going to My Activity > Impacts and then selecting timesheets in the next window.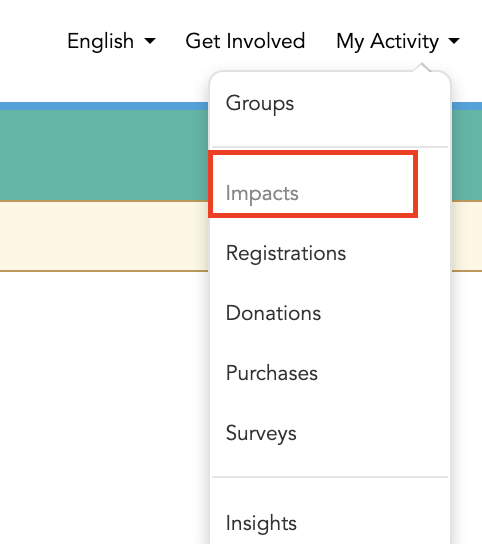 If you need to modify an existing timesheet or add additional rows, you can edit the timesheet by clicking on the timesheet's title and selecting edit under the options drop down.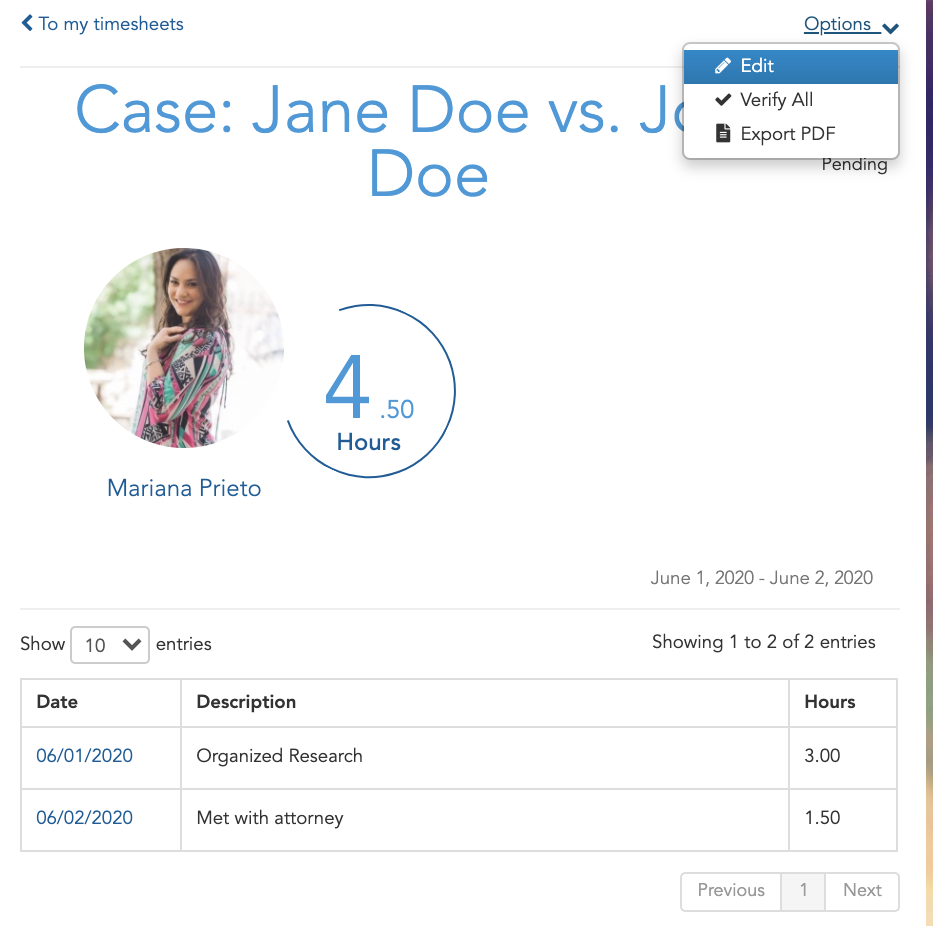 Admins:
There are two ways to verify timesheets. You can either verify each row as an individual impact:

Or you can verify the timesheet as a whole: