On your group page, you can list up to 3 additional group members for users to contact if they need assistance navigating your organization. Your primary administrator for your group will be displayed by default.
This feature is available for Give Together or Give More subscriptions.
To update this information, you'll head to your Group Dashboard > Edit > Additional Contacts > Type in the name of a member of your group: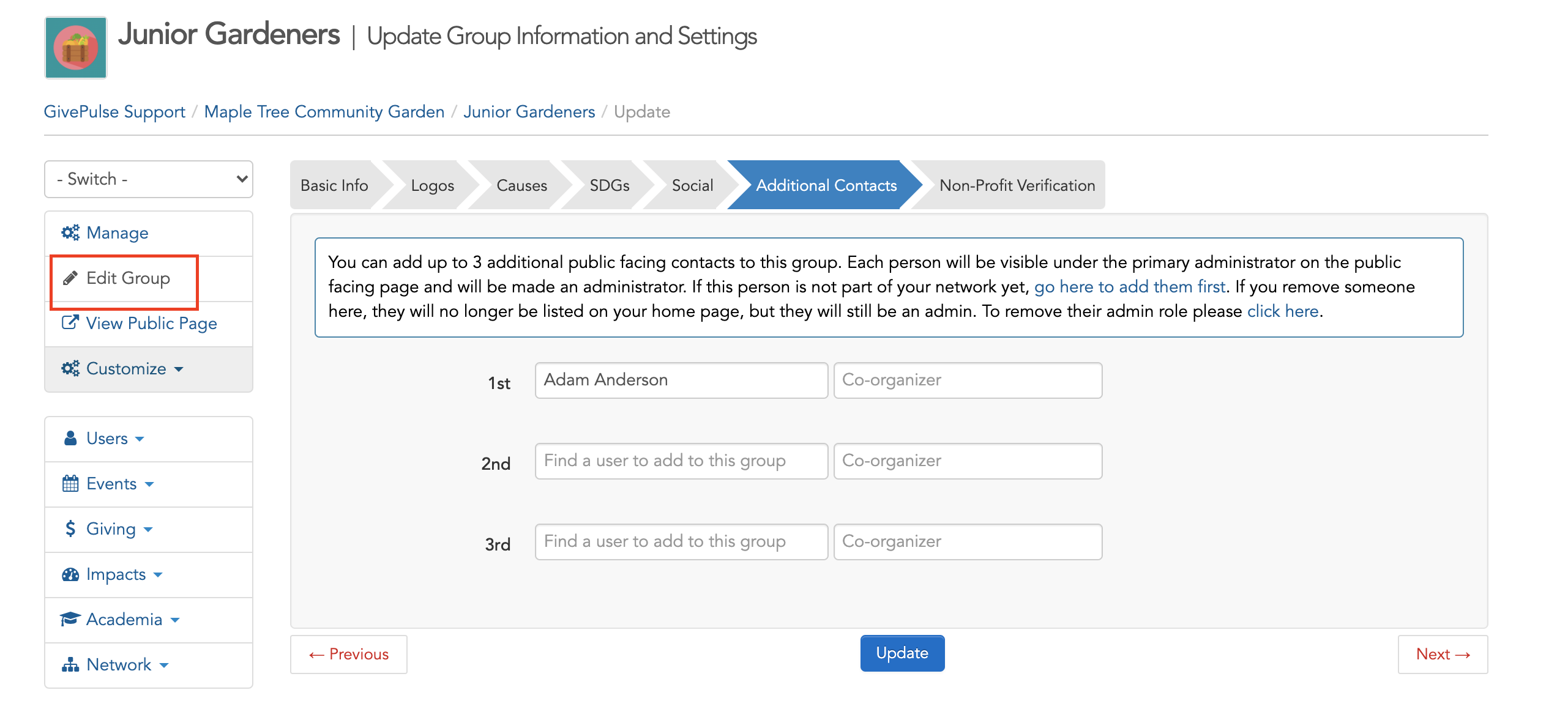 Classic View: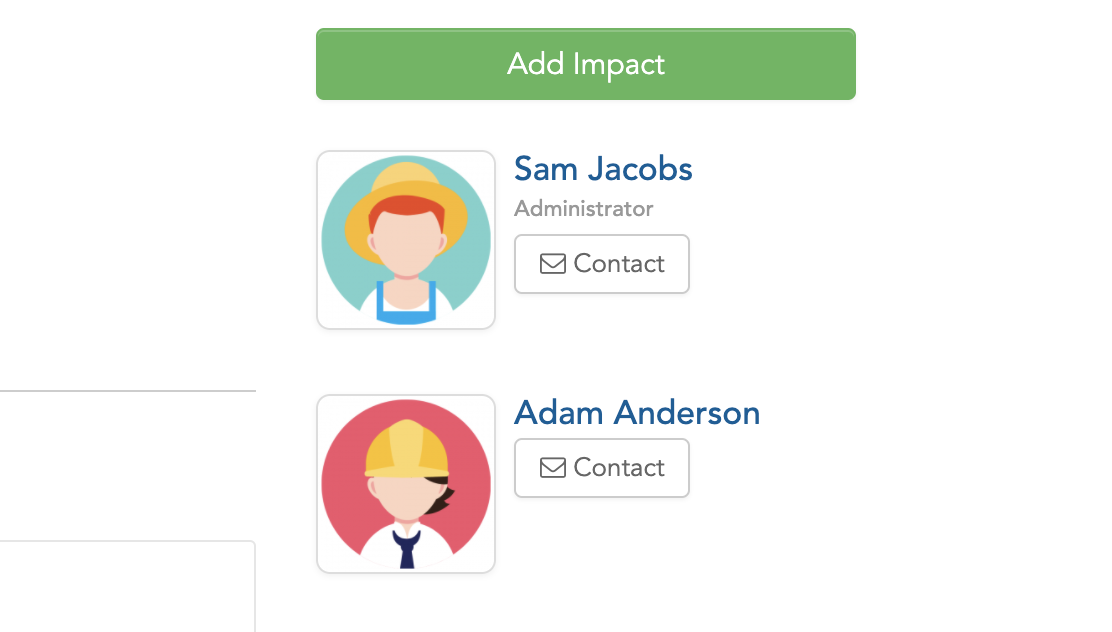 New View: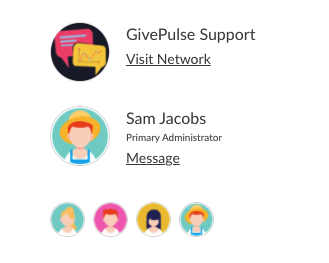 note: this feature is only available for Give Together and Give More subscriptions.