Groups will sometimes provide resources for you to access from their Resources tab. This can be a combination of PDF, word files, or redirect you to a URL.
To access these resources you have to click into the resource of your choice and then select access.
Classic View: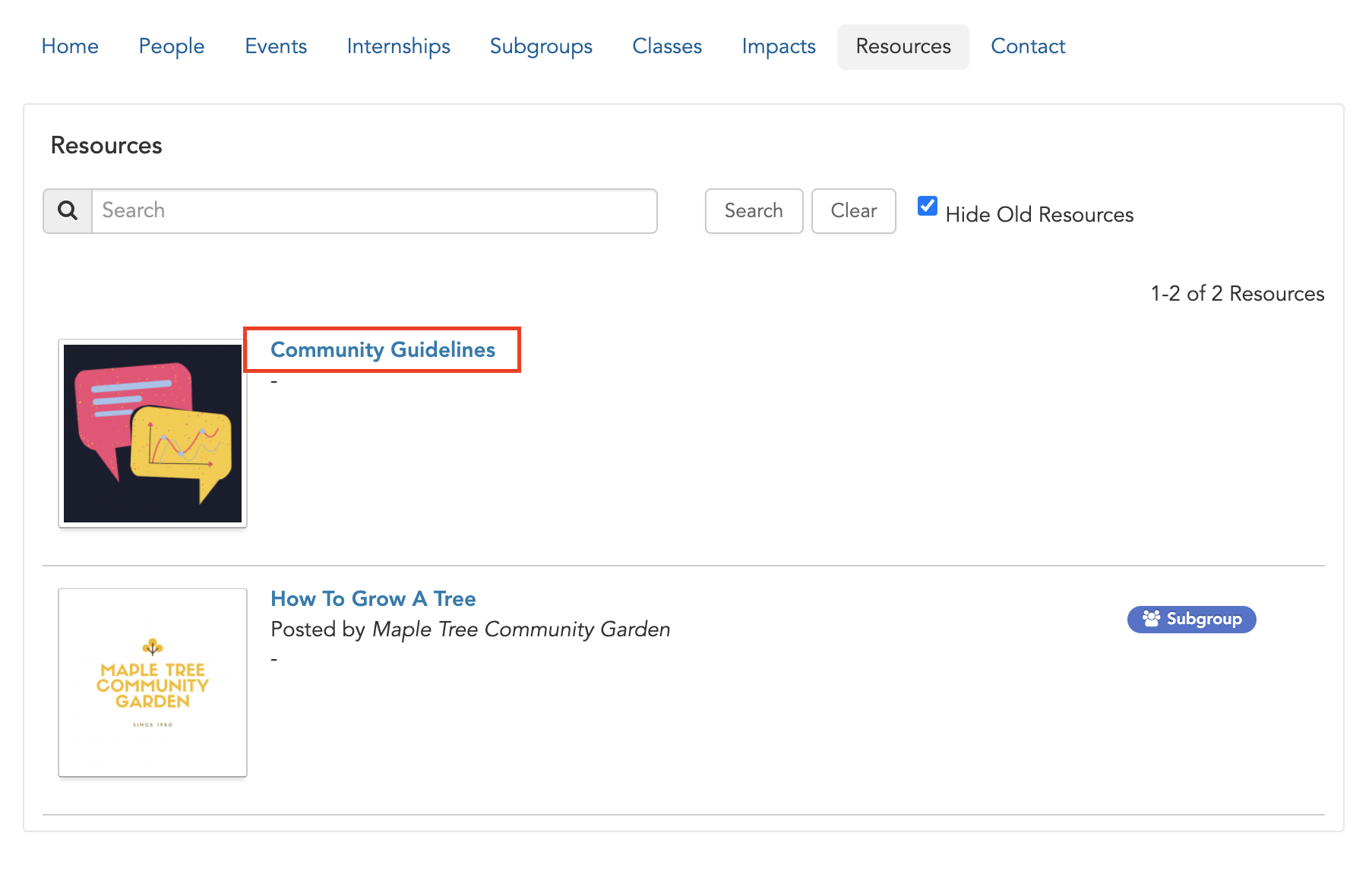 New View: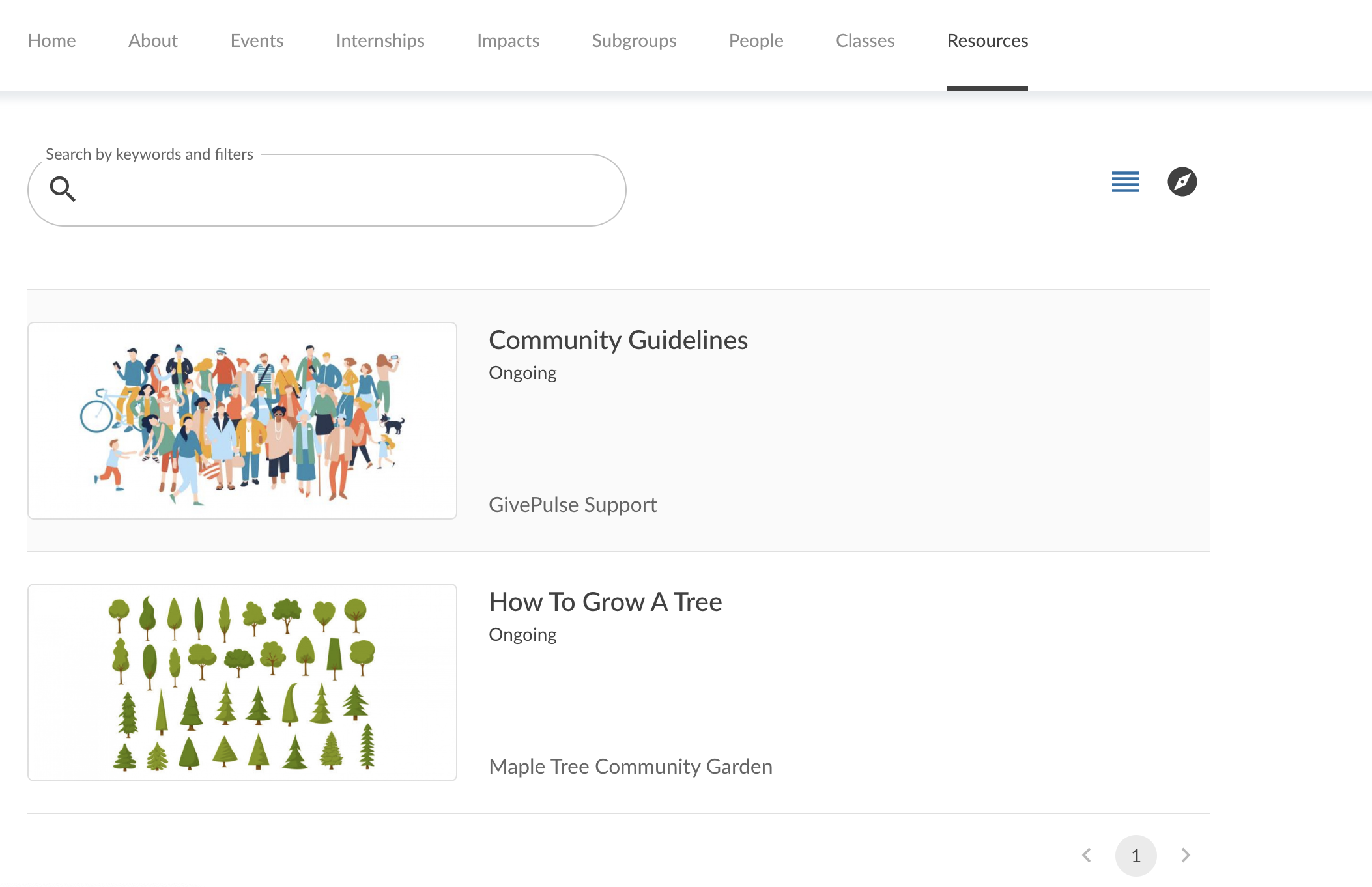 Fill out the User Questions (as determined by the group) and then select Access.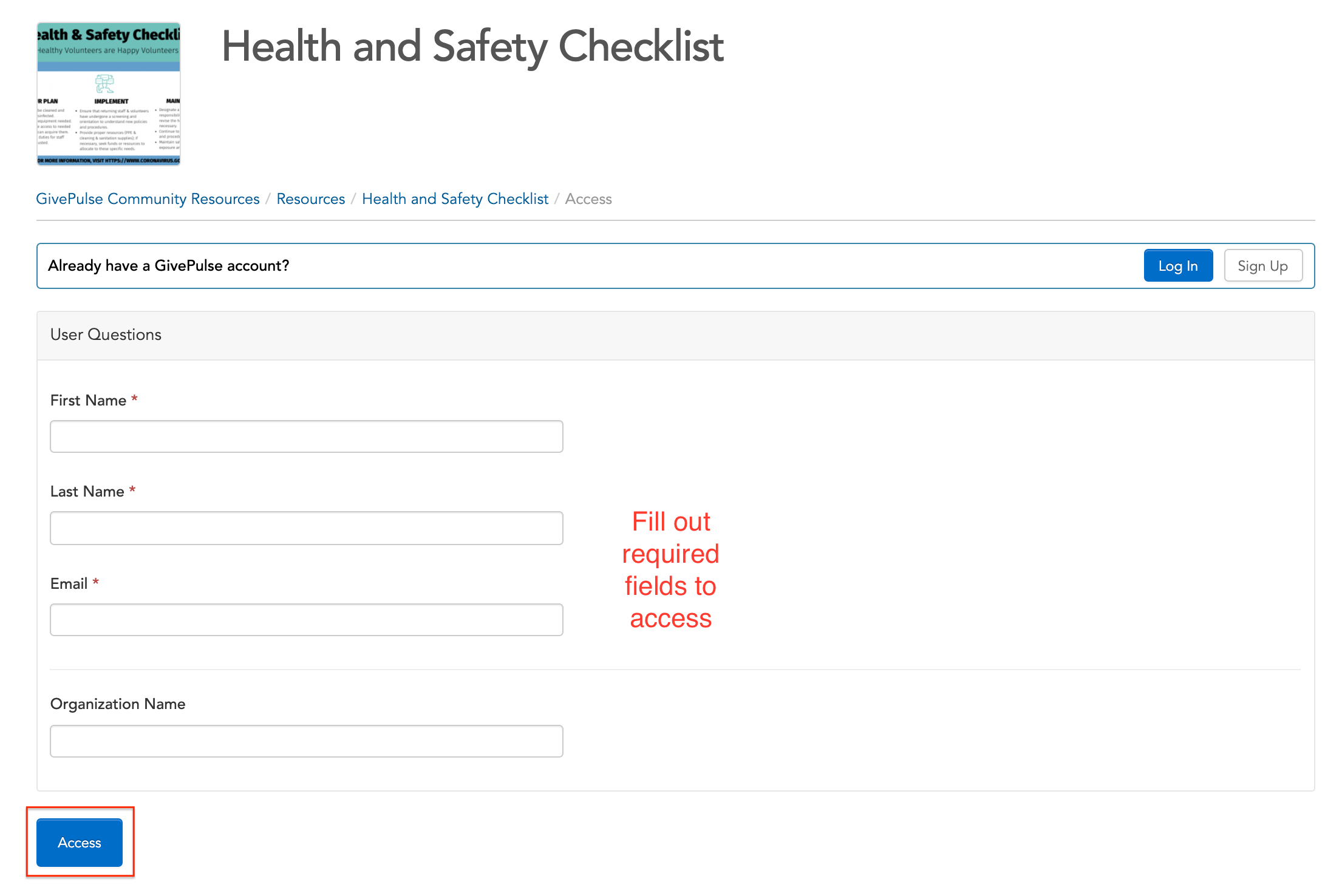 Depending on the type of resource it will automatically be downloaded onto your computer or open as a new web page.
To learn about uploading a resource click here.