There are many different event types available for your group, including Open Opportunity events. These events have no set dates, unless you are using timeslots, and will stay open until an admin has closed the event. Once the Open Opportunity has been closed, users will not be able to register for the event or add any impacts.
To close your Open Opportunity event, head to the event's dashboard and scroll to the bottom of the page. Here, you will see an option to "Close" your event: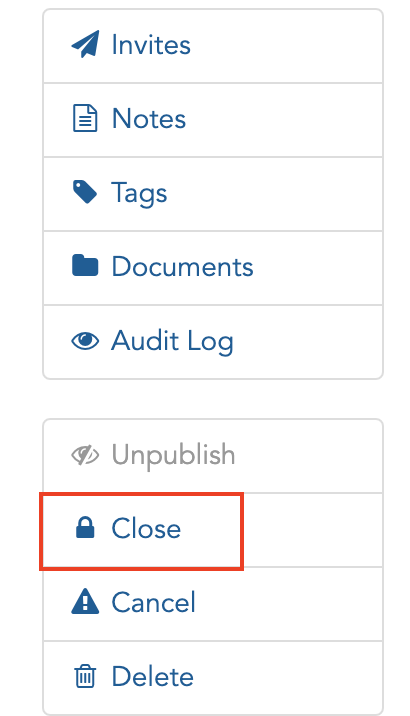 If you need to prevent more people from registering to an Open Opportunity event, but still want to allow impacts to be added, you can change your registration settings to close on a certain date. Once the registration is closed, no new users can sign up, but the event will still be open.
Please note that if an event has had it's registration closed for a a few months, our system will automatically close these events out.