There are many instances where you have an event that happens year over year, month over month or just enough that you don't want to spend the time to recreate it. 
As an admin of the event, you have the ability to duplicate the event so that all the content and description of the event will transfer over. Even more important, in the case the event has many shifts with it's own descriptions and timeframes, our duplication abilities will transfer over the whole event and its shifts.
To duplicate your event, first go to the event dashboard. In your event dashboard, you'll see the option to duplicate your event on the left side of the page.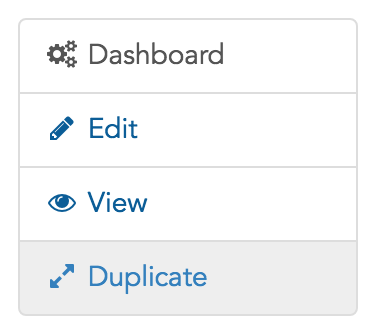 Note: Upon duplicating an event with or without shifts, the first order of business is to change the dates. This date will be used as a foundation to modify the dates of the shifts duplicated over to the new event.
i.e., If you have an old event in 2015 and there were shifts on Tues Dec 1, 2015 from 2-5pm, and you duplicated this old event and modified it for 2016, our system would calculate what it would be in 2016 by adding the total number of days in the year. Note: although we do help change the dates over, we still recommend you to review it before publishing the event.