There are many instances where you have an event that happens year over year, month over month or just enough that you don't want to spend the time to recreate it.
As an admin of the event, you have the ability to duplicate the event so that all the content and description of the event will transfer over. Even more important, in the case the event has many shifts with it's own descriptions and timeframes, our duplication abilities will transfer over the whole event and its shifts.
To duplicate your event, first go to the event dashboard. In your event dashboard, you'll see the option to duplicate your event on the left side of the page.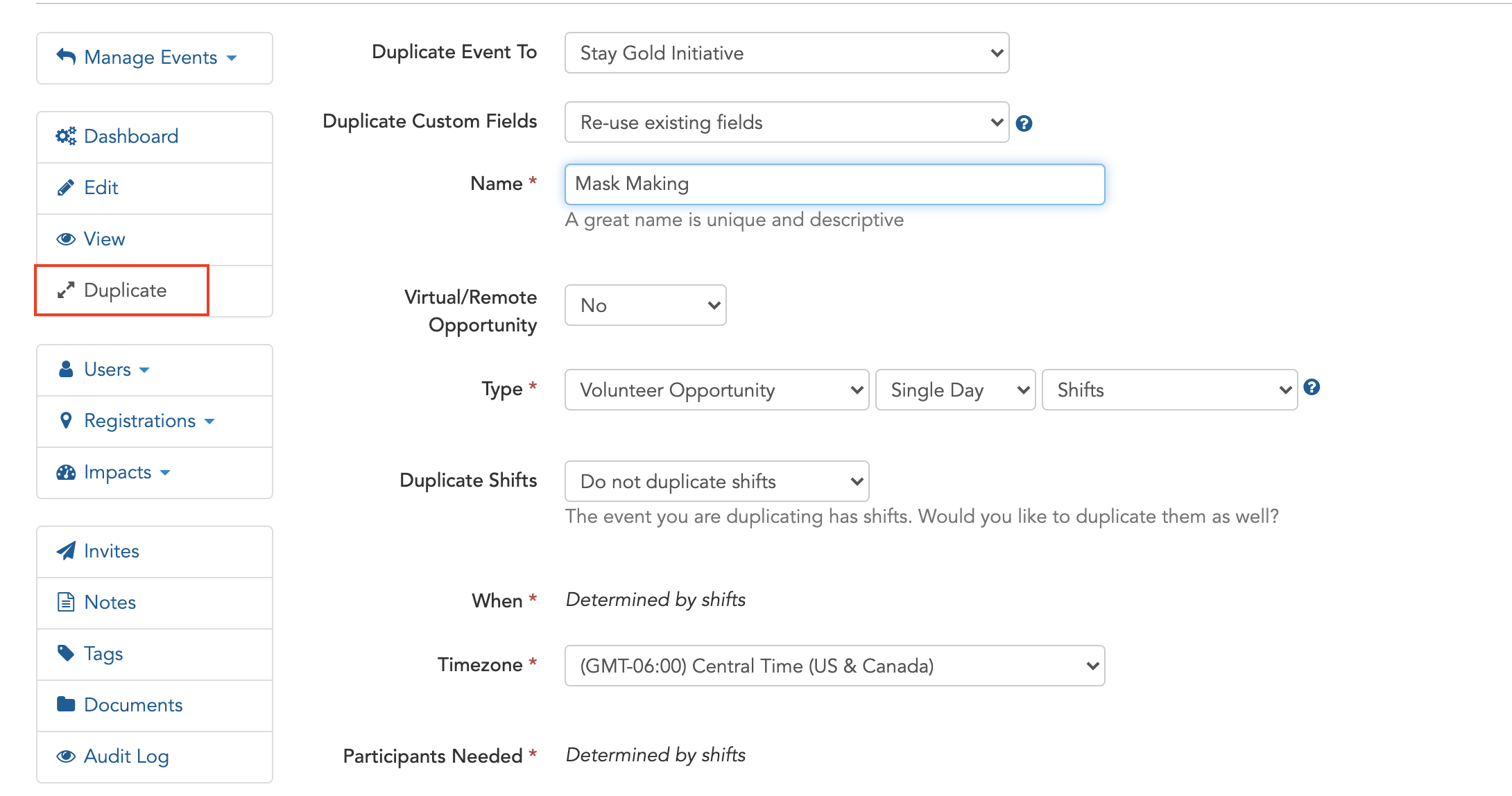 After duplicating your event, you will have the option to change which group you are duplicating the event to and if you would like to duplicate the existing custom fields. Additionally, if this is an event with shifts, you will be able to duplicate them if you choose.
Note: If you duplicate the shifts, the dates will remain the same of the original event, so make sure you edit the shifts to reflect the new dates for your event.