The Android app is located here:
https://play.google.com/store/apps/details?id=com.givepulse.givepulse&hl=en_US 
The iOS app* is located here: 
https://apps.apple.com/us/app/givepulse/id633874815
Both Android and iOS GivePulse app allow admins of events and volunteer opportunities to sign people in, flag them as no-shows, and most importantly clock in and out (check in or check out) people to track their attendance, time and hours.
Use GivePulse as a kiosk or on the go to sign in or clock in and out people serving at food pantries, races, centers, kitchens, etc.
To switch to the Administrator view in the app after logging in, select Profile and then Select Switch to Admin.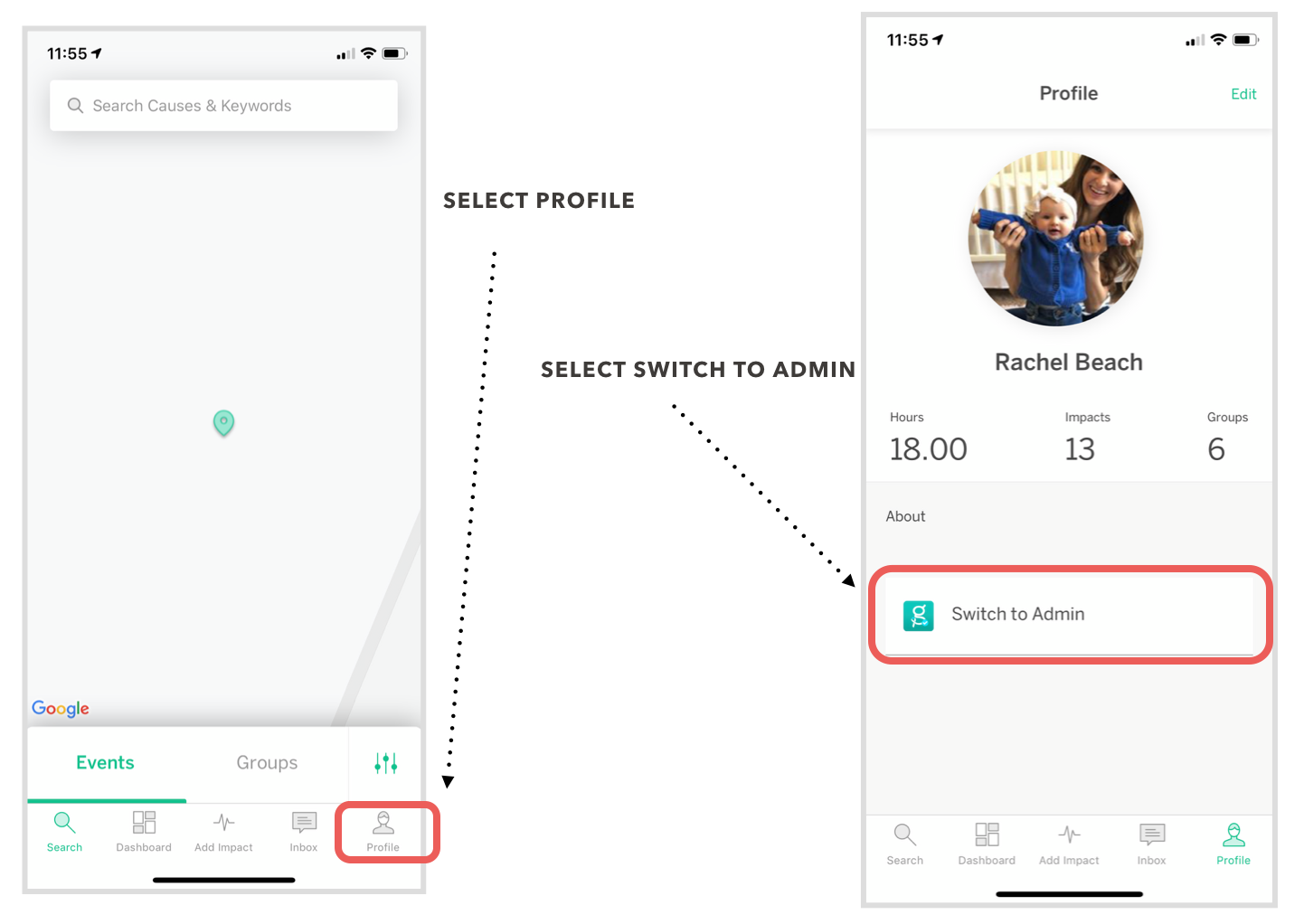 When logged in as an administrator you will see a list of events you are overseeing: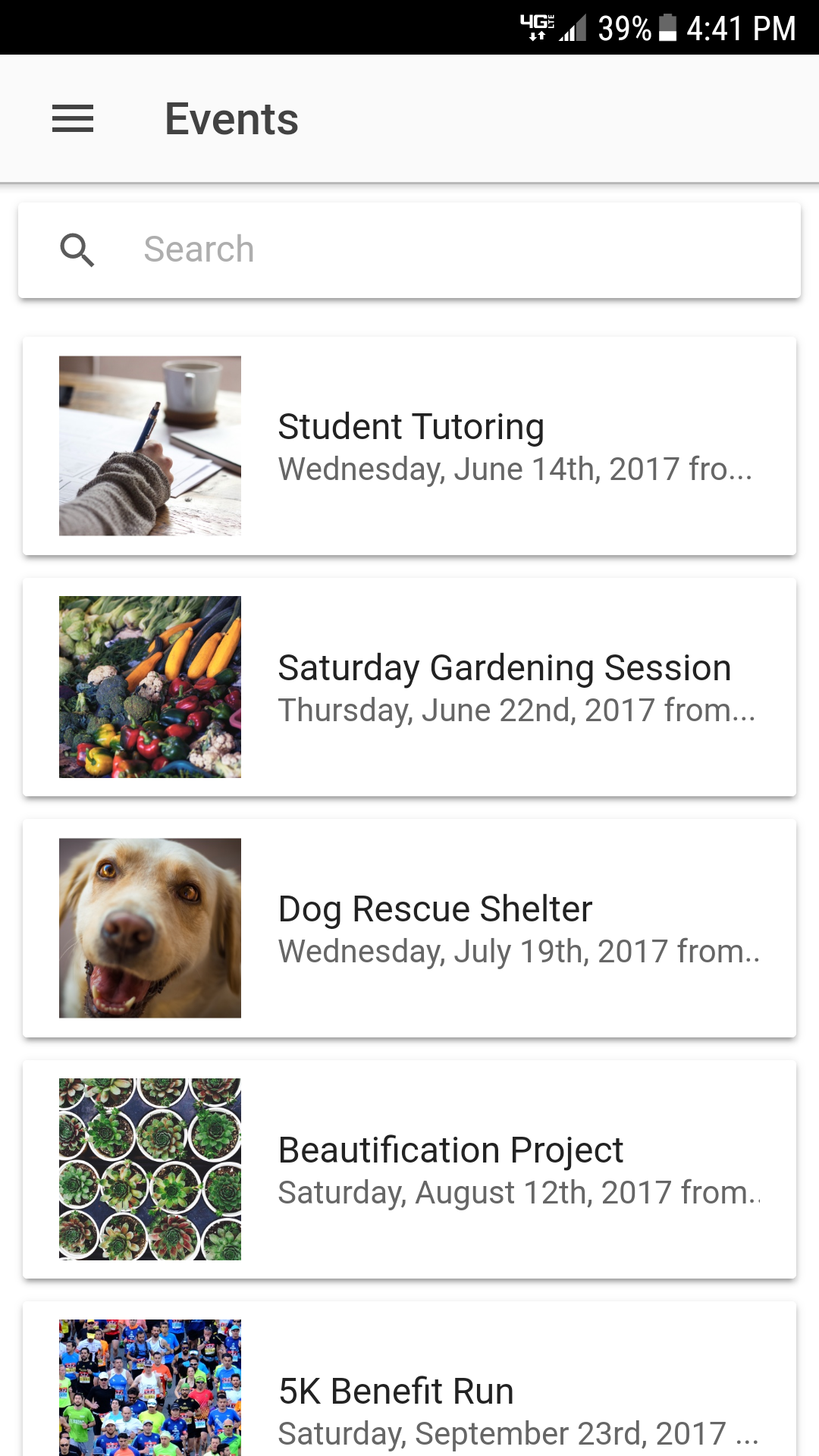 Per event, you can select and sign in the individuals that attended your event: 
If the person you are wanting to sign in has not registered for the event, you can add them manually by selecting the three dots in the top right corner of the app.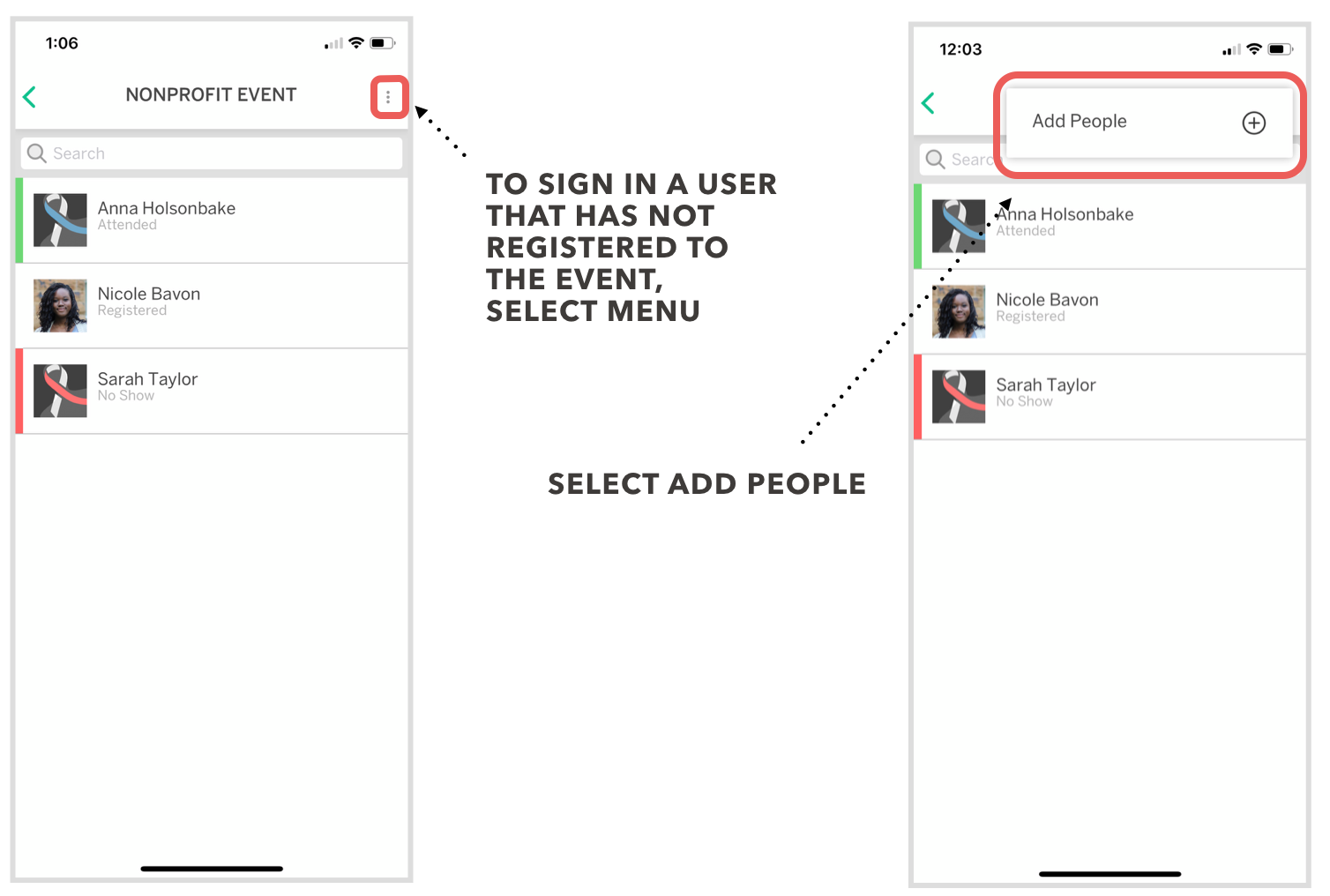 In the case you wanted to flag those that did not attend or undo a sign-in you can do so as shown: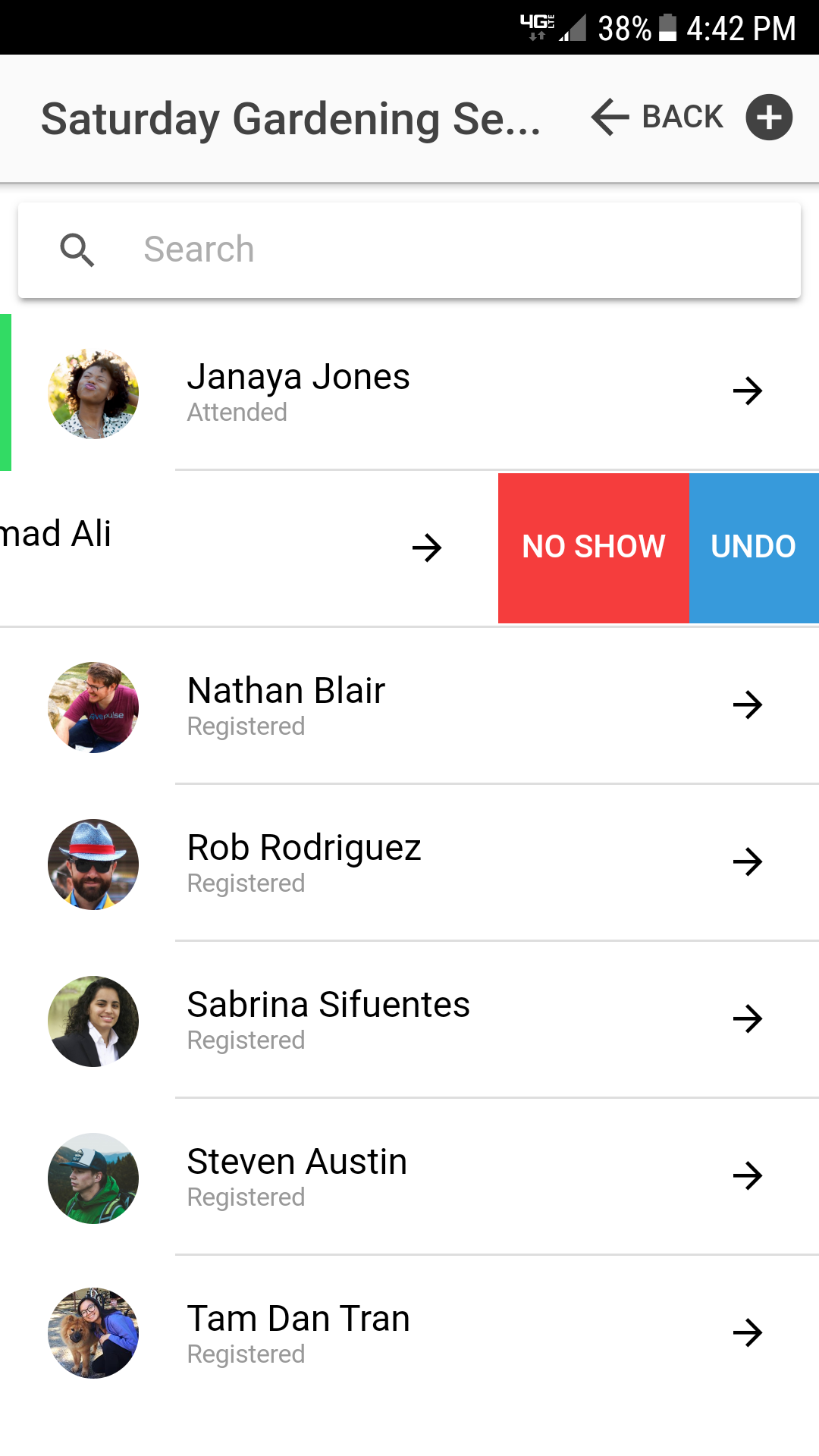 Note: When downloading for iPad or other Tablets: The view will expand 2x (or depending on the size of your screen size). 
*If downloading the GivePulse on an iPad, make sure to select iPhone Only when searching for the GivePulse app in the App Store.