If you are creating an event but have not yet created your group, click here. For those who have an existing group, log in and navigate to your group dashboard.
On the group dashboard, click on "Events" on the left-hand menu and then select "Create event." Selecting this will guide you through a process to fill out the required fields.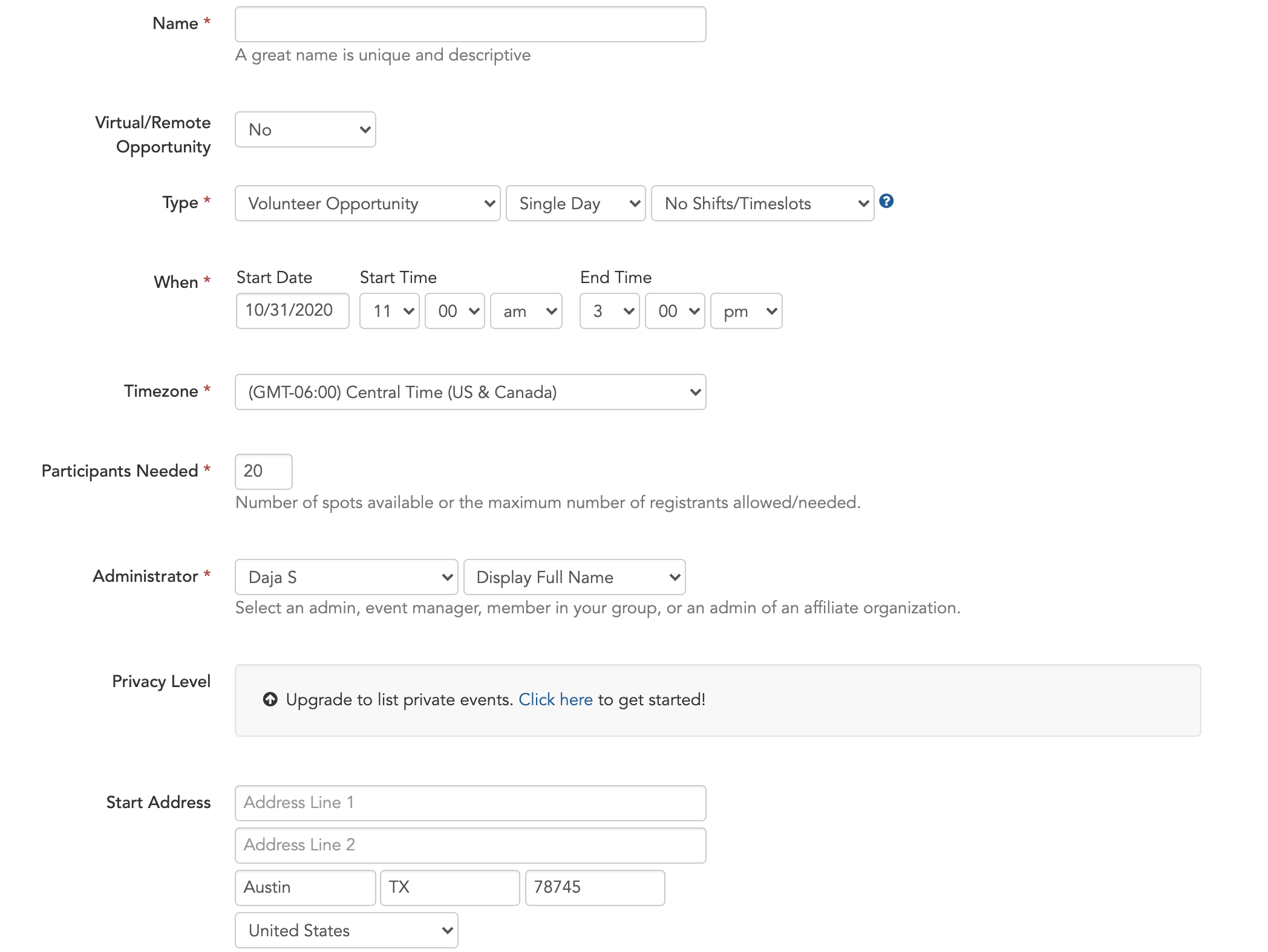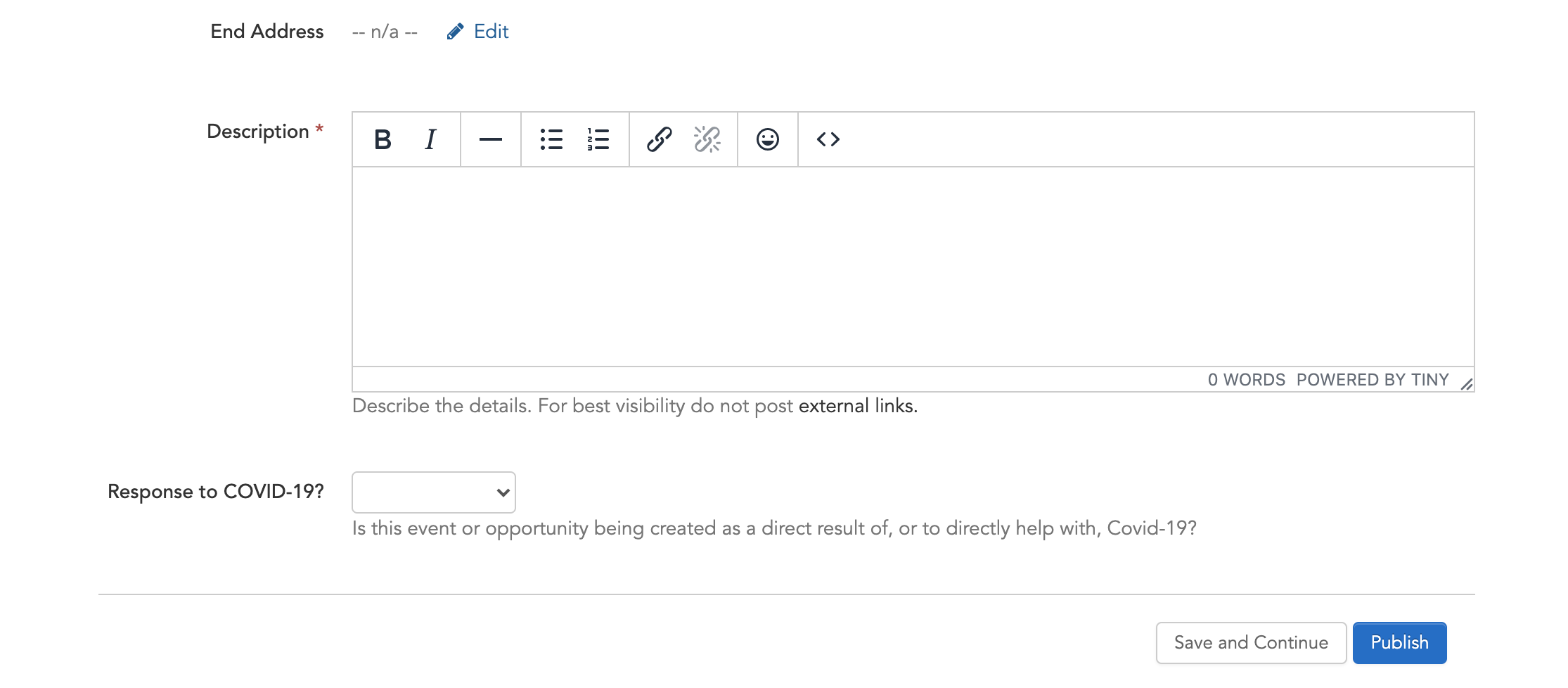 You will first need to enter the following:
Name: A short, clear name for the event
Type: Single day, multi-day, or recurring for specific dates; open opportunity if there are no defined times
Privacy Settings: If you decided to make the event private, there is a settings section that will allow you to make that happen. Note, there are various different levels of privacy. Private events are only available for clients at the Silver or higher upgrades.
Participants Needed: the amount of people you believe will be needed. If you have an unlimited number, set it as "-1."
Admin: the choices available include members and existing admins in your group.
Description: don't copy and paste from something else. If you have the opportunity to modify the content and make it short, concise and enticing, this will drive more interest.
After going through all of the above required fields, you can either click "Publish" to publish the event as it is, or you can click "Save" to edit further options for the event.
Advanced: Through the advanced tab, you are able to edit the information that users will see about the event. This includes the logo, causes and skills, and etc.

Registration Settings: Through the registration settings tab, you are able to change the time period users can register by, setting a registration open and/or close date, how close to the event users can cancel their registration, and more.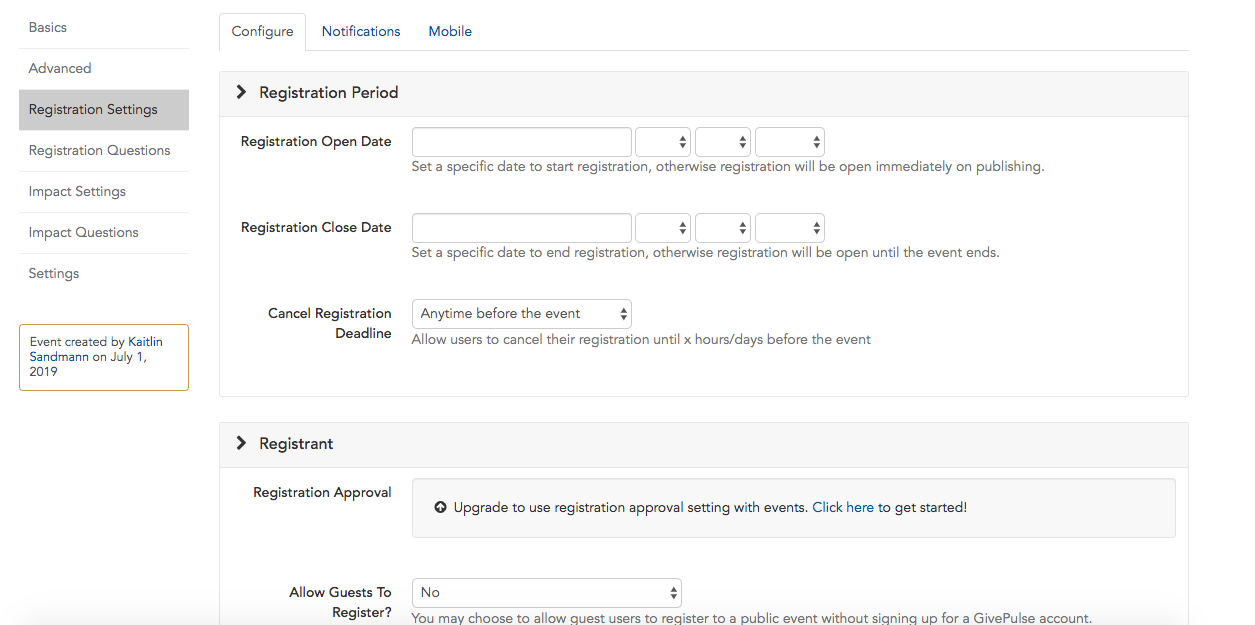 Registration Questions: You are able to set custom questions that users have to answer in order to register for each event.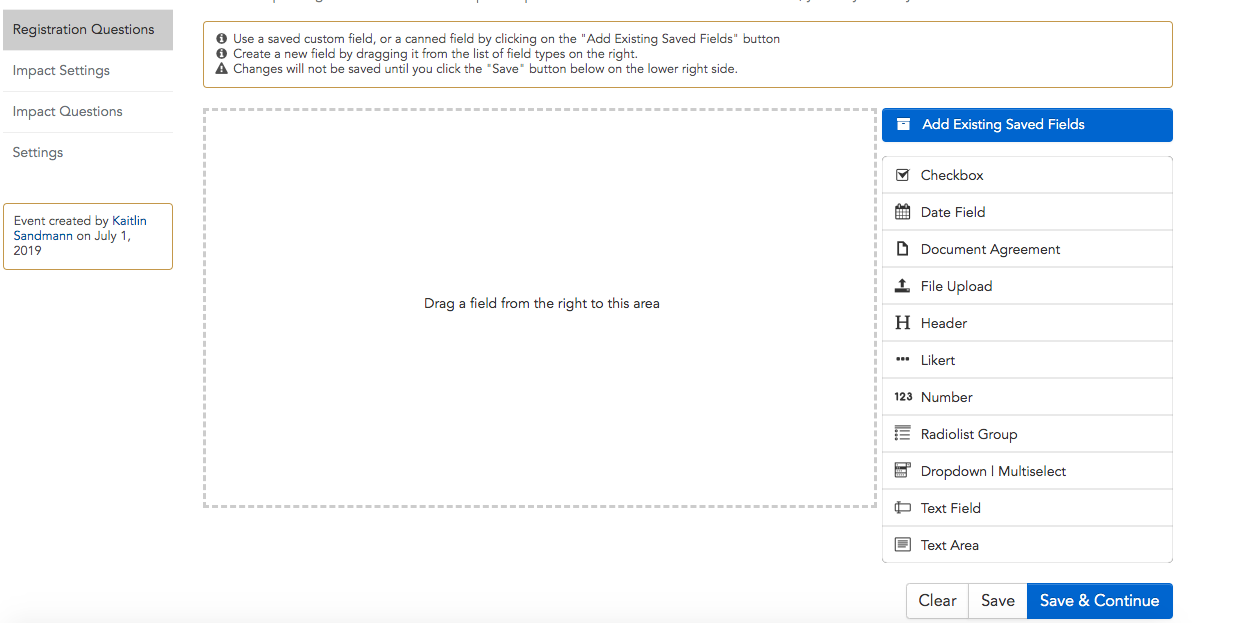 Impact Settings: Through this tab, you can decide if impacts can be made before the event, if users can create impacts without being registered, when reminders to create an impact are sent out, and more.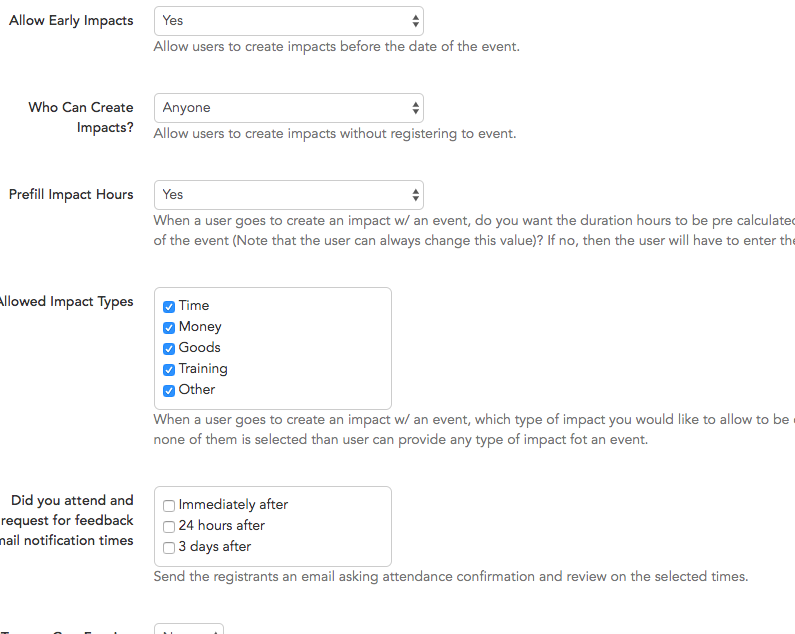 Impact Questions: As with registration questions, you are also able to customize the information that is asked users make an impact.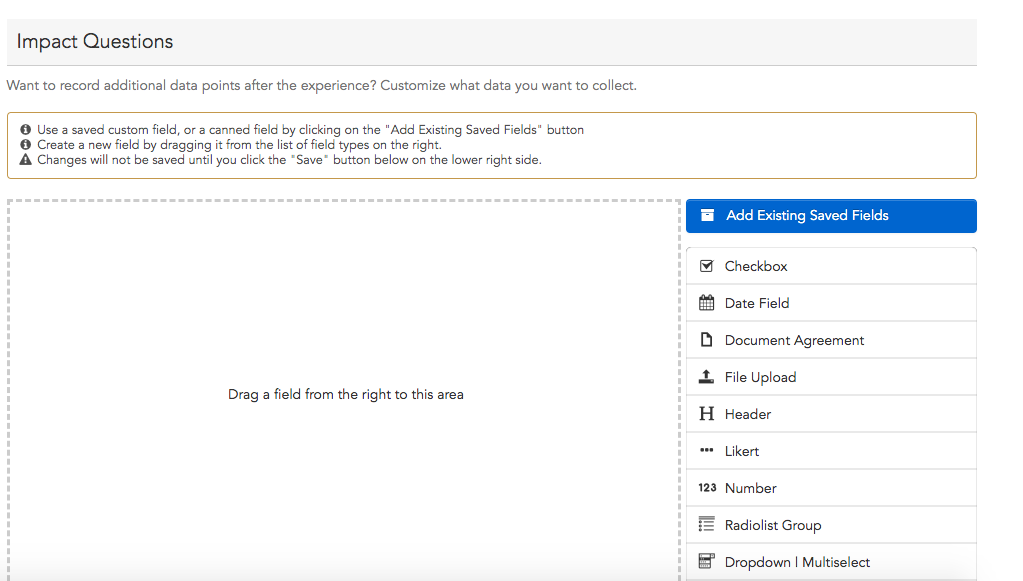 Settings: Through the settings tab, you can change additional facets of the event, such as if people can comment on the wall, if a map of the event's location should be shown, if participants are publicly visible, and more.
Note: If you choose "Timeslots" or decided to include "Shifts" in your events, there will be additional required fields for you to fill out.
Afterwards, you can either click "Save," which will place the event in draft mode until you are ready to publish, or "Publish" if the event is ready to have people register.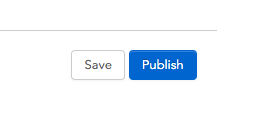 Additional settings to consider:
Virtual/ Remote Opportunity: If your event is being hosted virtually, make sure to select yes via the drop down menu. Additionally, if you are utilizing Zoom, you can enable the web conferencing integration for your event as well. You can learn more about GivePulse's web conferencing integration with Zoom here.
Registration Settings - Group Registration: If you wanted to enable large groups to register themselves in bulk you may turn this on.
Registration Questions - Collecting Data: If you wanted to collect specific data about your registrants before they attend the event, you may select the default canned fields provided or you may create your own custom fields. Usually, information like T-Shirt size, phone number and emergency contact information is important to know before attending the event. Additional information you may also want to request is "How did you find out about this event?", "What do you know about at-risk children?" etc.,
Registration Settings - Registration Approval: If you wanted to approve each individual when they register, this will allow you to control who is able to register.
Check out the video below for more info on this topic!