As an admin of an event, you have abilities to make reservations so that you may block off (reserve) a certain number of registrations for a large group.
Reservations can be made for an individual event with or without shifts.
For an event without shifts, you will notice on the "admin panel" a link to "reservations". This will allow you the admin to reserve spots for a group.
For an event with shifts, when a shift that is still open and available for people to register, the "group reservation" button will be active for the admin to reserve the spots for a specific group. 
In the shift detail view, there is a "Create Group Reservation" button enabling the admin to fill out the details of the Group point of contact.
When the reservation is made, the point of contact the admin filled in will have a link to fill out all the members that will be attending or they may share the link for the whole group to fill out.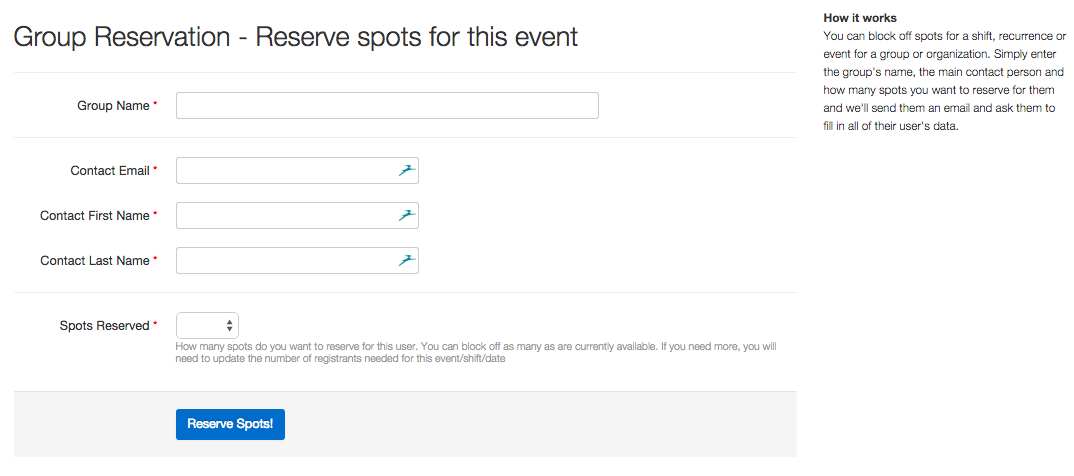 When the reservation is made, the admin may go into the "Reservations" section of the event and edit the details, cancel or resend the invite. Information about the reservation and the status of the reservation will also be displayed.