GivePulse subscribers can now add an external URL to direct your registrants to complete a registration process outside of GivePulse. We understand that there are instances where our partners are required to use another legacy system. In those one-off scenarios, we have introduced an option to direct registrants to an external link.
For Admins
This setting can be managed under Edit > Registration Settings.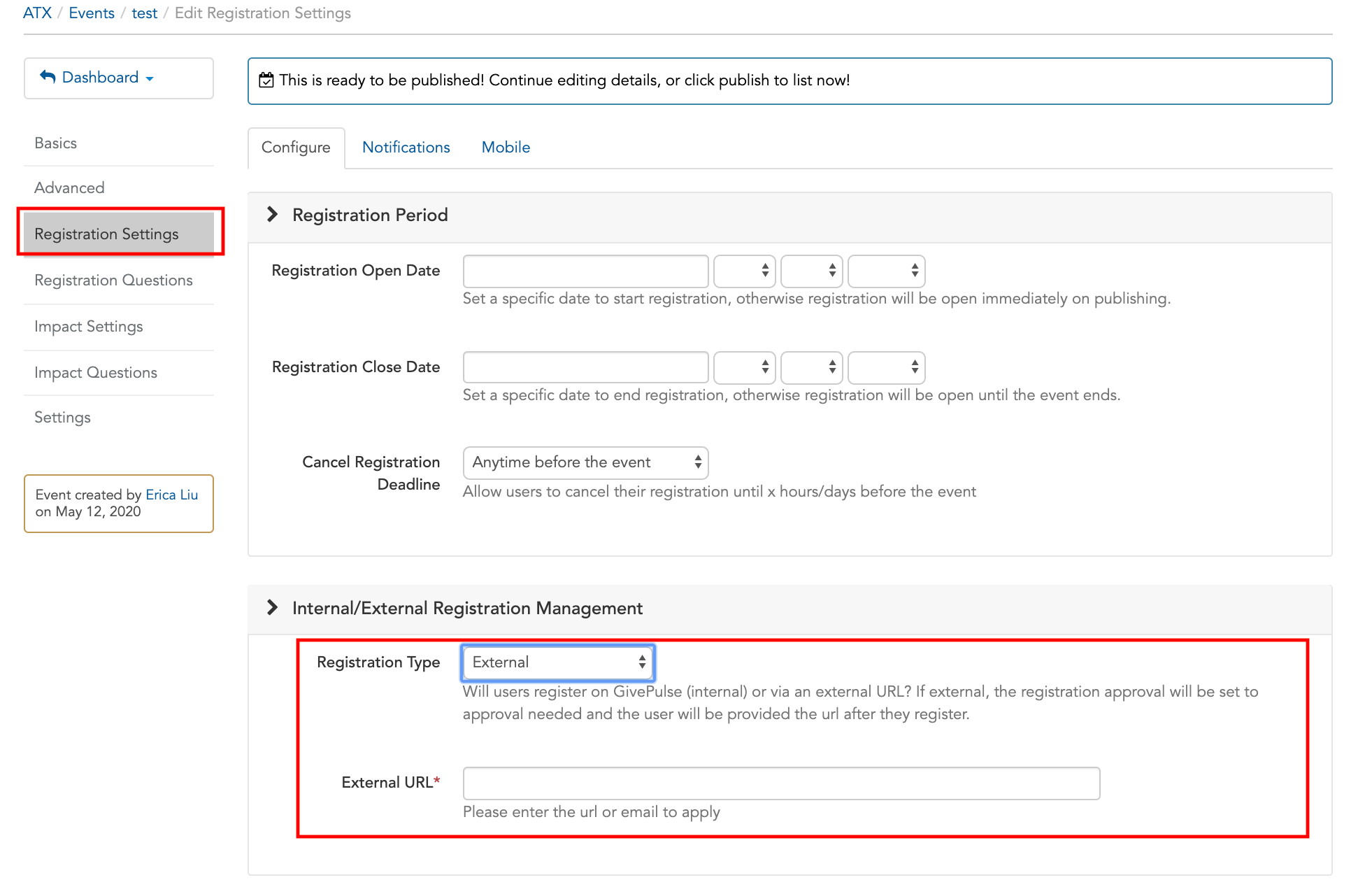 When this setting is set to external, the registration setting for this event is automatically set to "approval needed" and thus, the admin can track registrants who started the registration process, and can also approve those registrations after confirming they have completed the external process.
For Volunteers
The registration process will proceed as usual with the volunteer required to provide corresponding required data on GivePulse but must complete the application by selecting the Green "Complete Registration" button as seen below.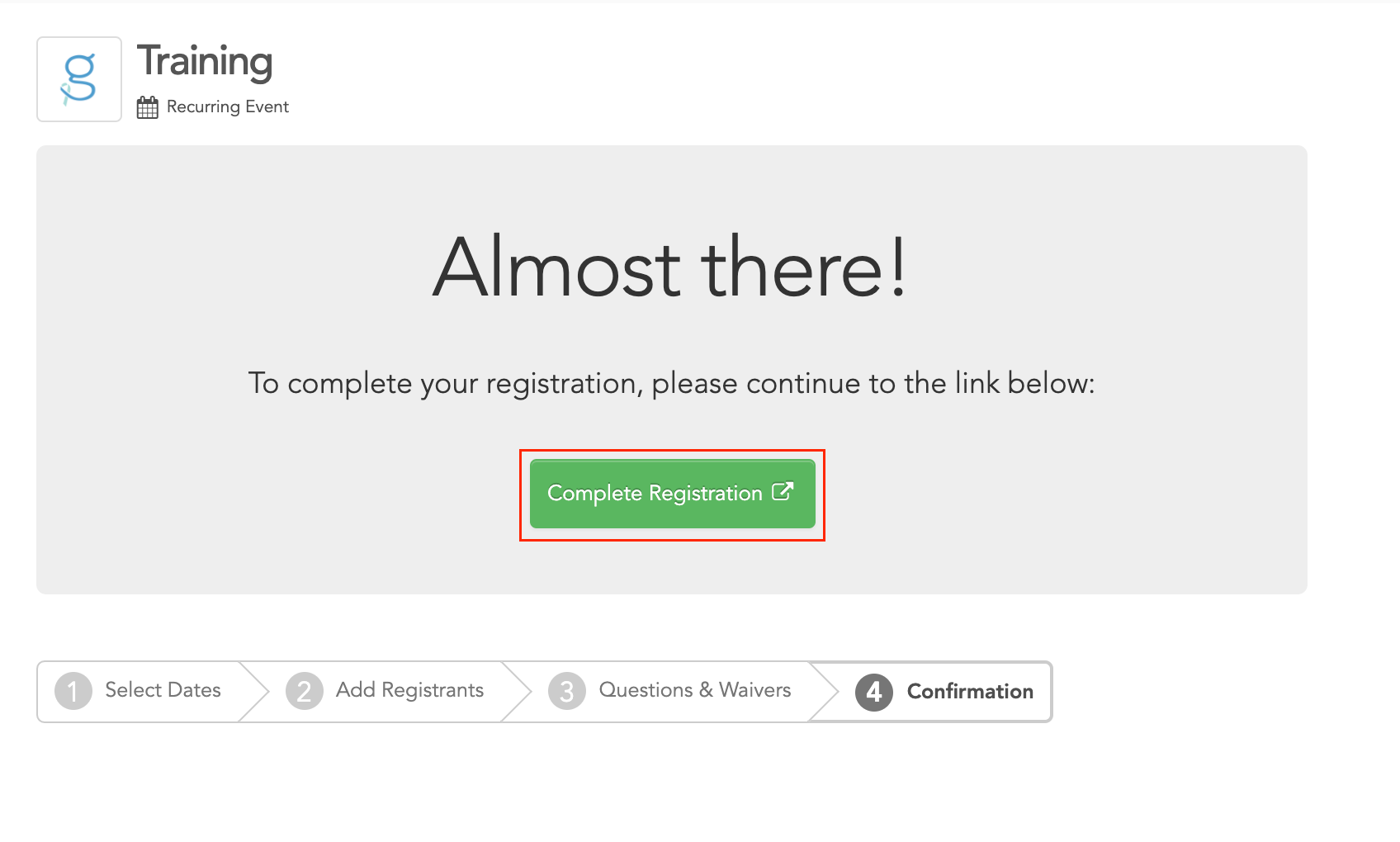 Volunteers will then have to wait for approval before their registration can be confirmed.