When you are making an impact in the community, there is an option for you to generate an impact summary (service transcript) for your own reporting purposes. This service transcript allows you to generate a pdf with each verified impact and its summary.
To access the transcript, you must first have verified impacts. When you have verified impacts, go to "My Activity" on the top of the screen and click "Impacts."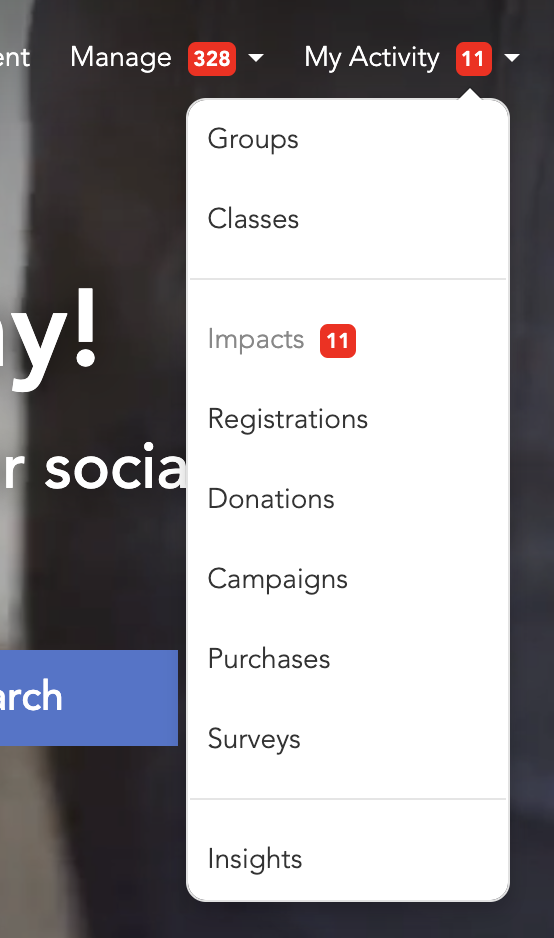 On the right of your screen, you can then click "Print Summary."

Below is a screenshot of an example service transcript: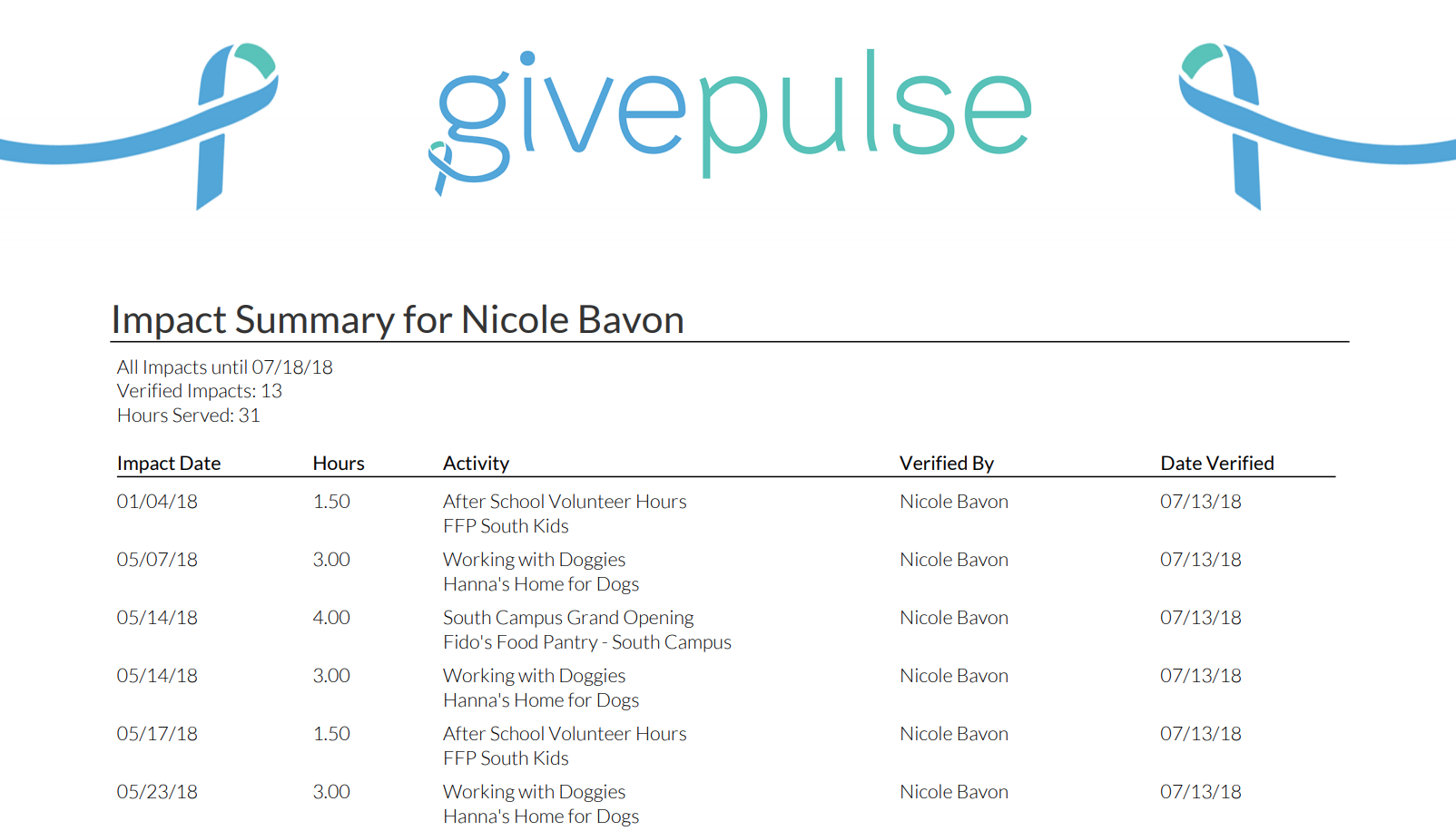 Individuals and institutions interested in experiential transcripts can also work with us to leverage our API, and customize the existing transcript to meet the needs of your school.