Your classes on GivePulse are visible to your network through terms: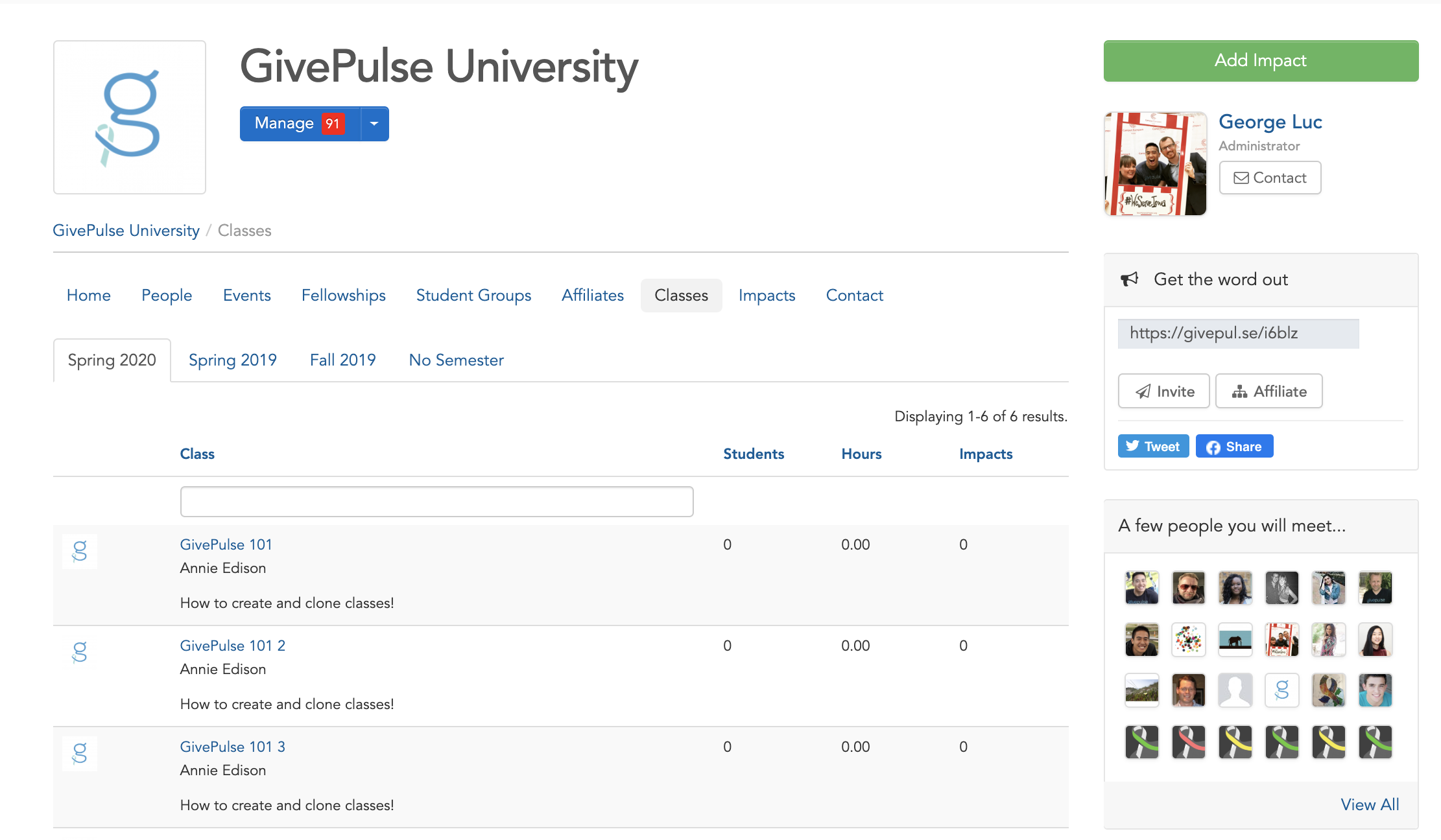 If you would only like to display your current term, and hide the rest, you can do so through the manage class function under the University's dashboard.
Access the dashboard by clicking the blue "Manage" button: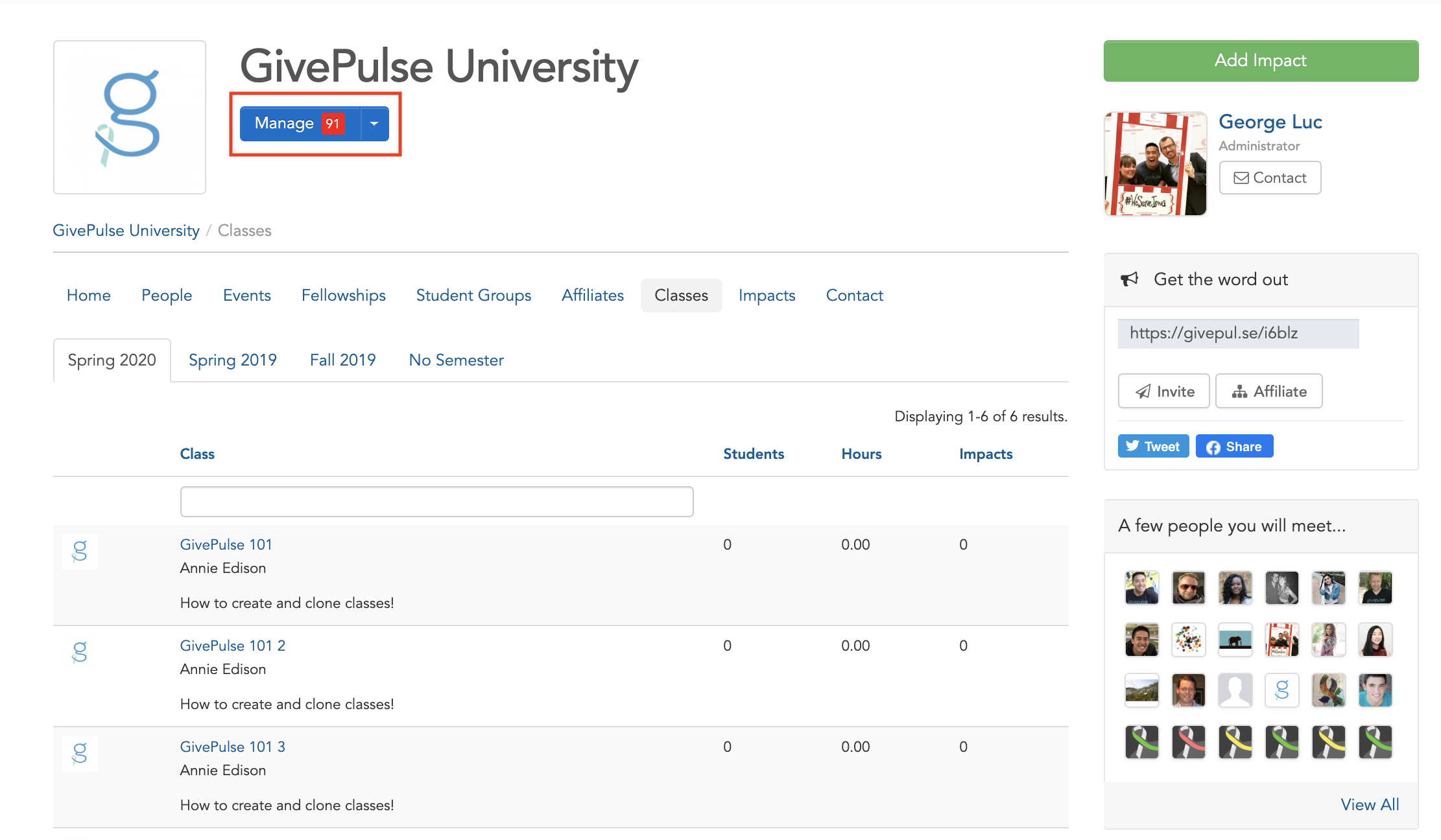 Click on the "Academics" dropdown menu, and select "Terms"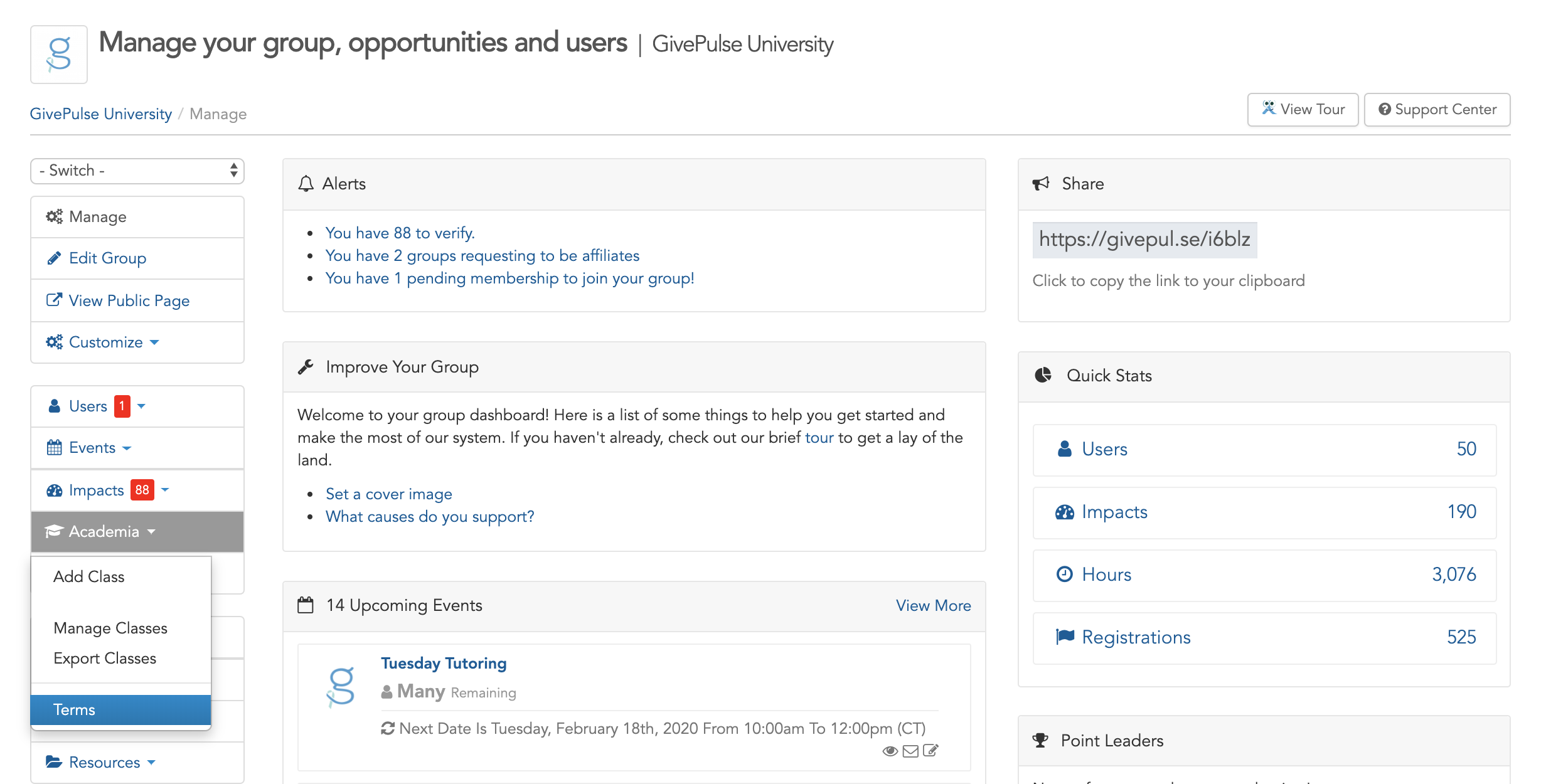 On the following page, you can select the terms that you would like to hide. Please note the visibility column that will show what courses are currently visible and which ones are not. Once you have selected the terms to hide, click on the "Bulk Actions" drop down, and select "Make Invisible."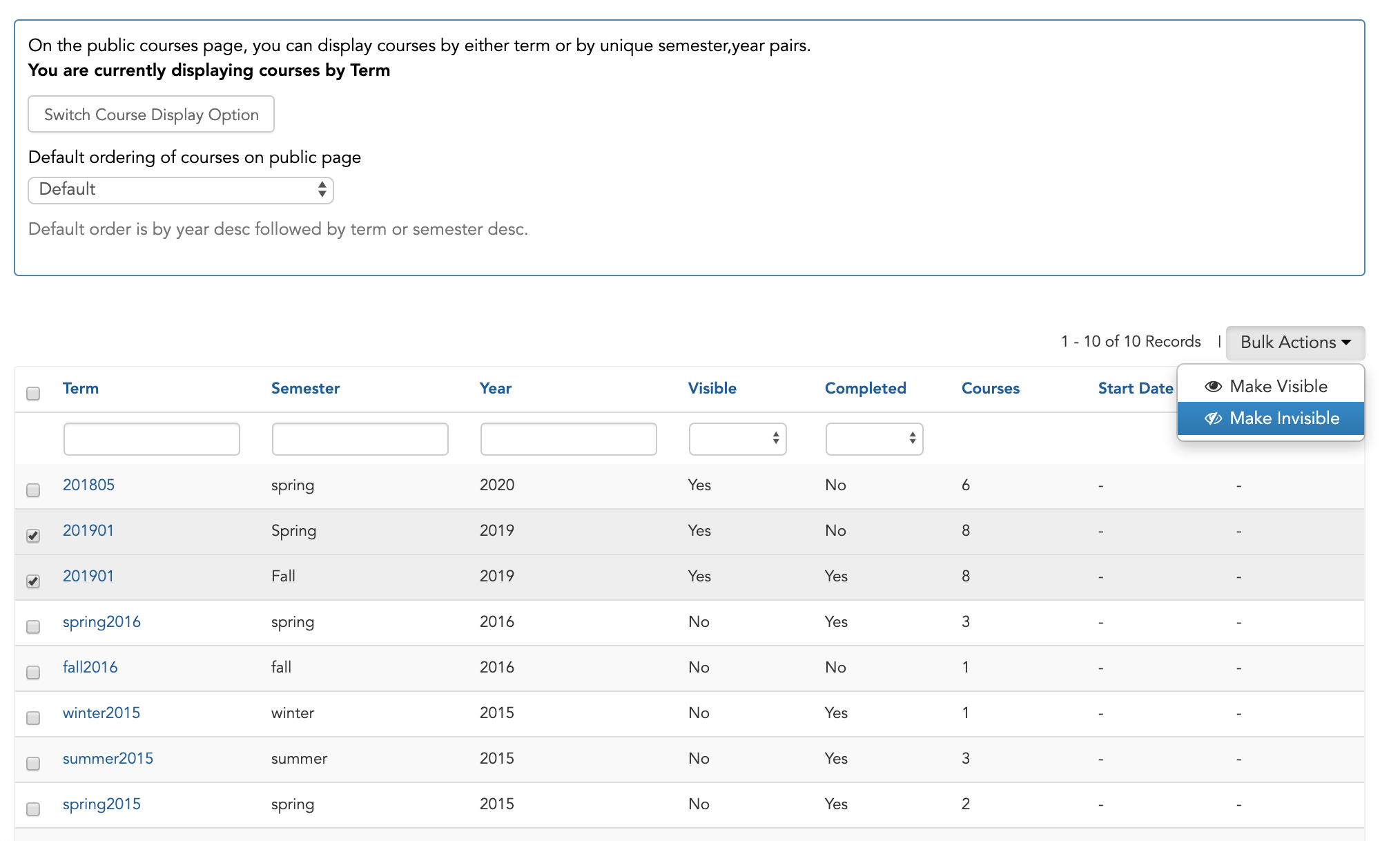 Please note how the terms are now invisible to your network: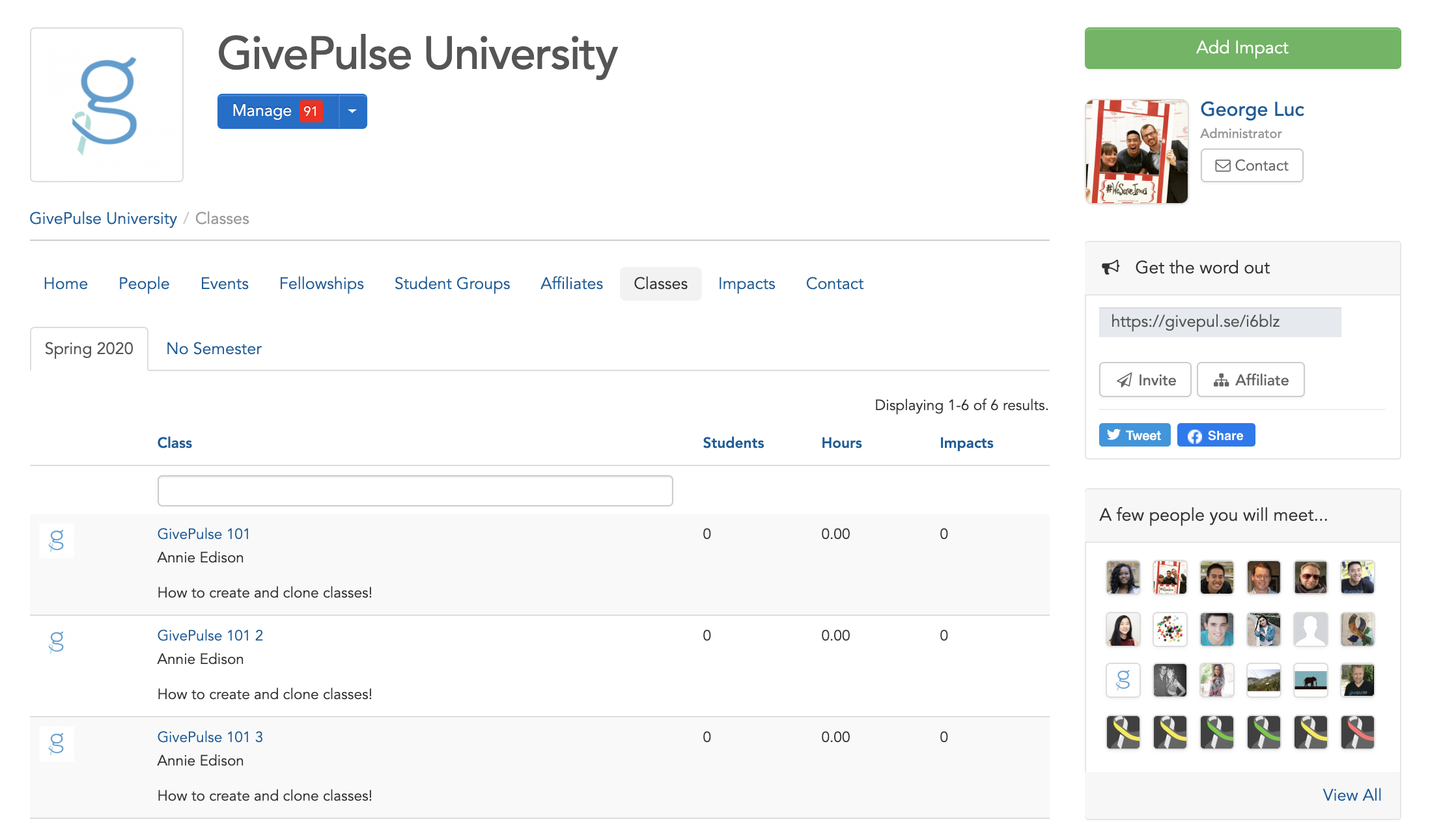 To reverse this and unhide a term, follow the same steps above, but choose "make visible" under the "Bulk Actions" dropdown menu.