Similar to Surveys, administrators can enable a setting that will allow a selected user to review a Grant Application.

Once the review setting is enabled, the review questions section will become visible. Within these settings an admin can decide how many reviewers the grant will have, whether or not the review can be edited, if the review status should be visible, etc.
Classic view: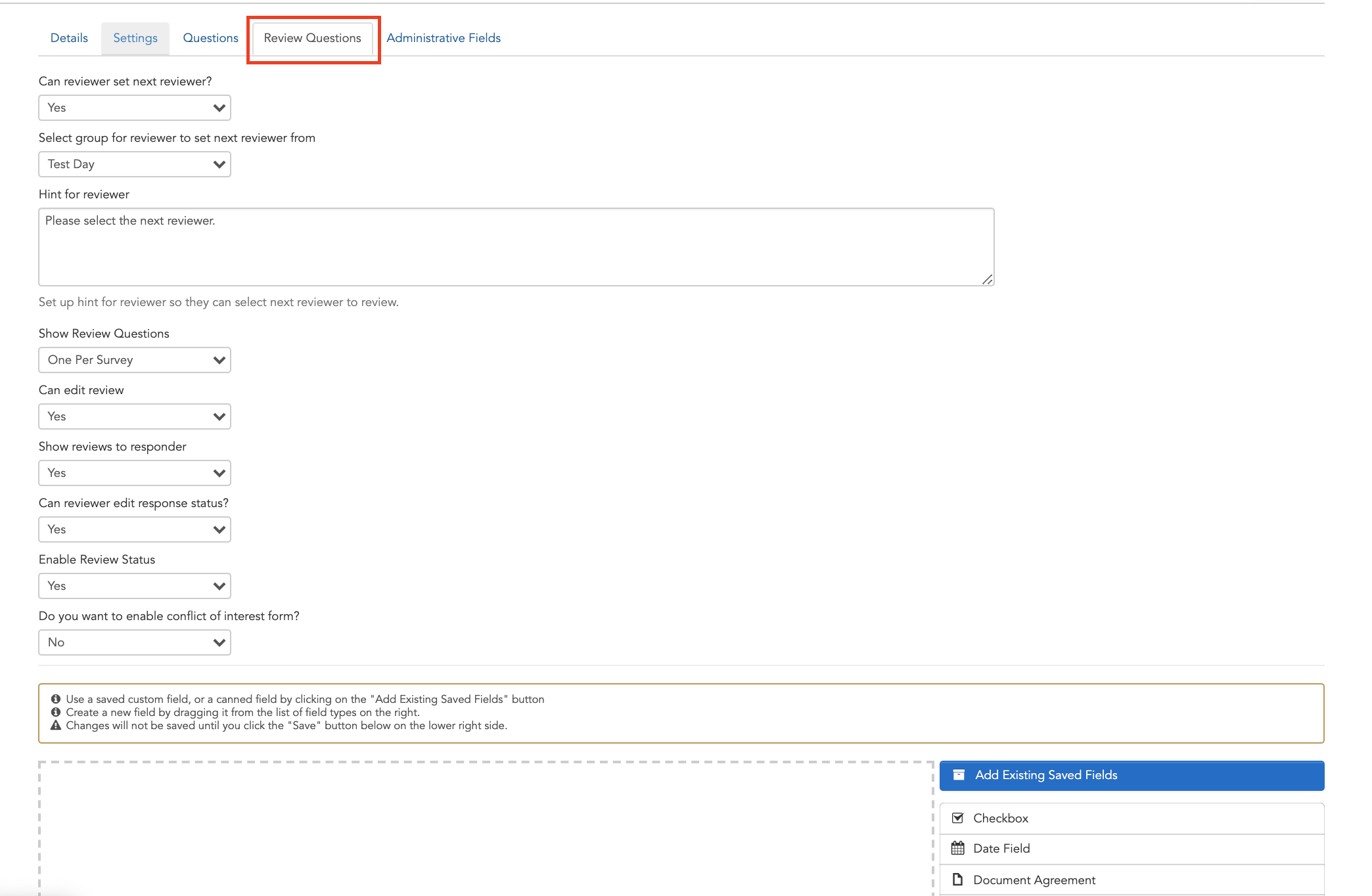 New view: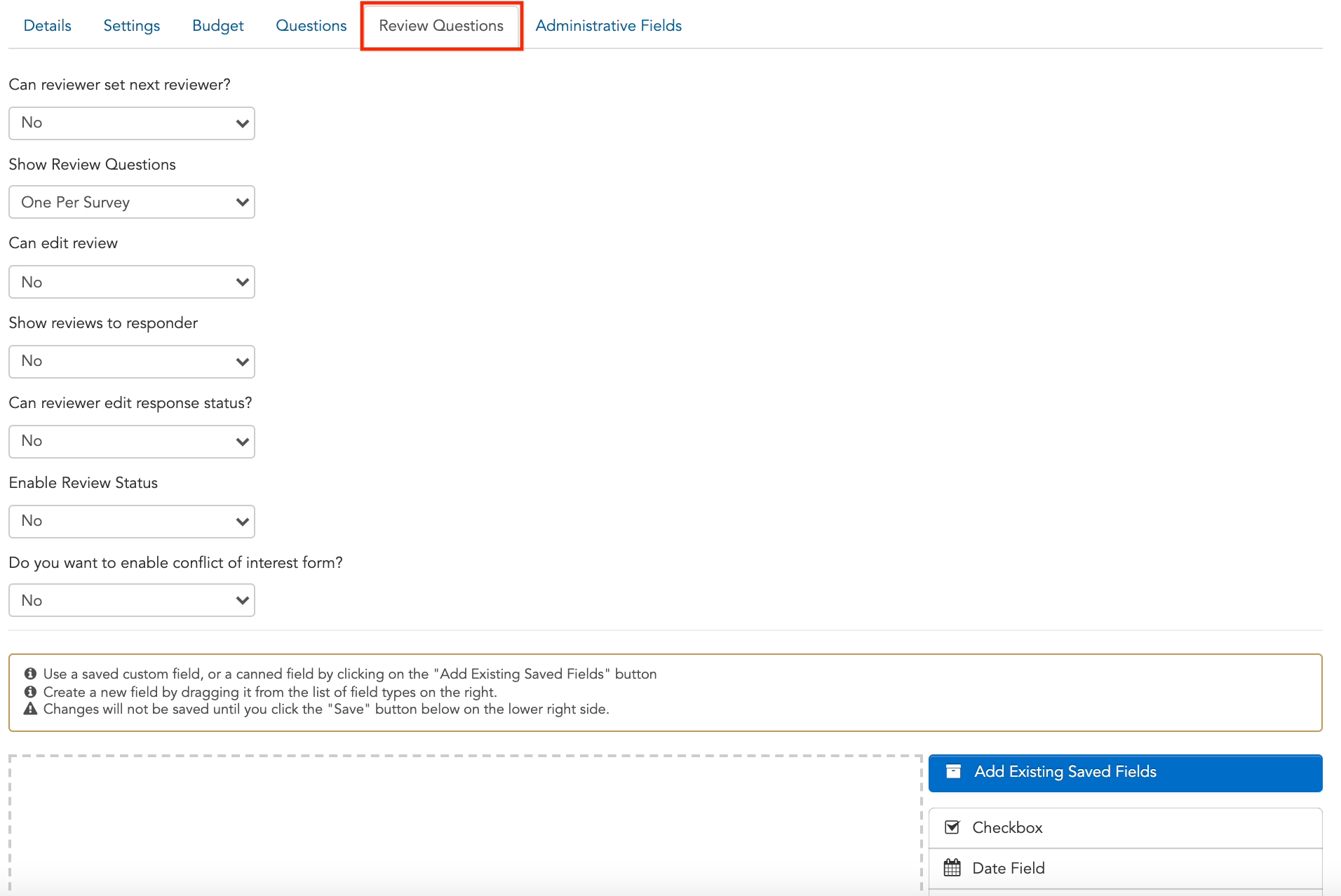 Once users submit their grant applications, you will be able to view their responses via manage grants. Within the responses, you can use the actions drop down menu to add a reviewer to each application.
Classic view:

New view: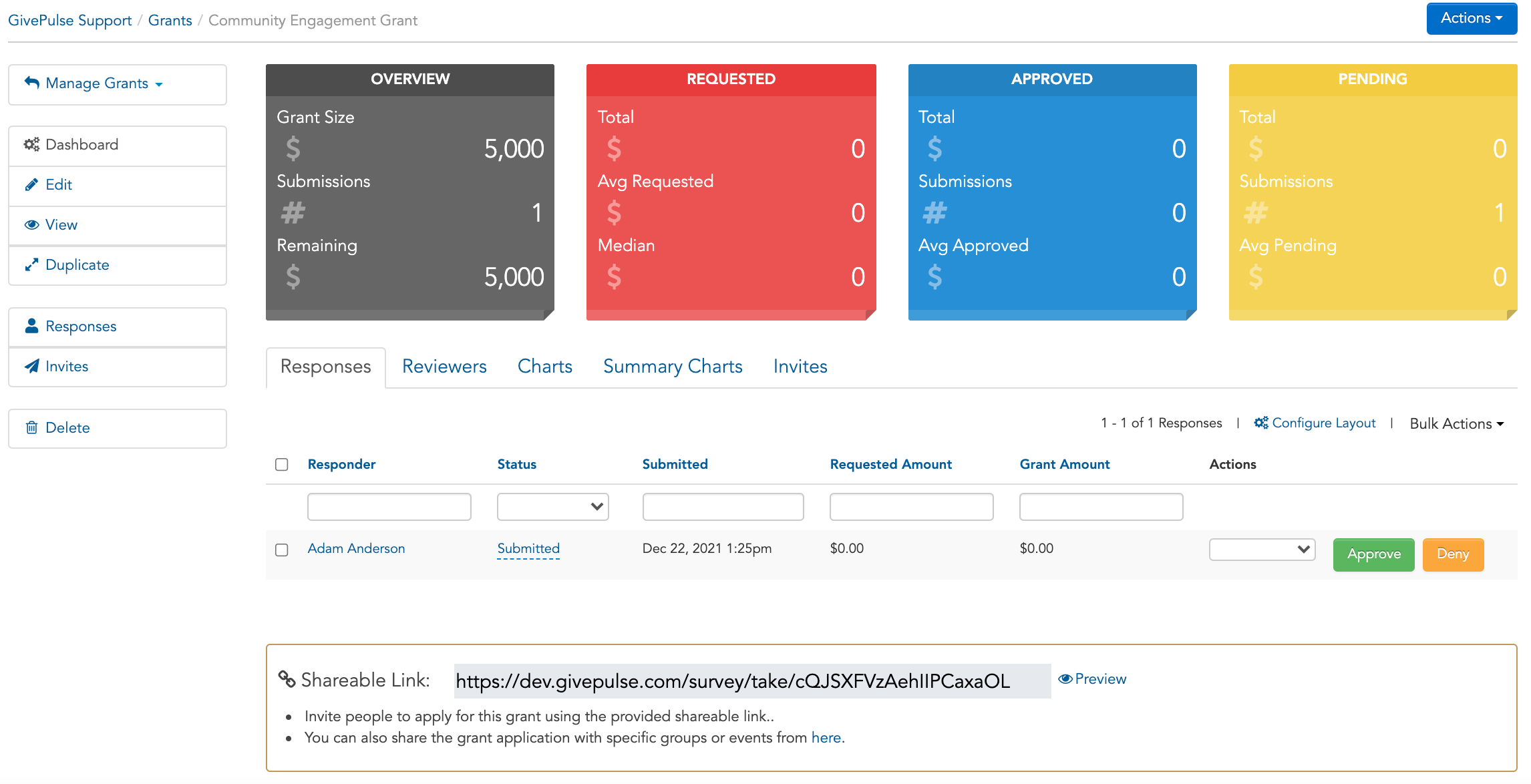 Once the reviewer has been added, they will receive an email that will direct them to the grant application. Depending on the settings you have set, the reviewer could potentially answer review questions, select the next person to review the application, add a conflict of interest form, etc.
If you are selected to review an application, you can check your requested reviews by going to My Activity and selecting Reviews.
Classic view: New view: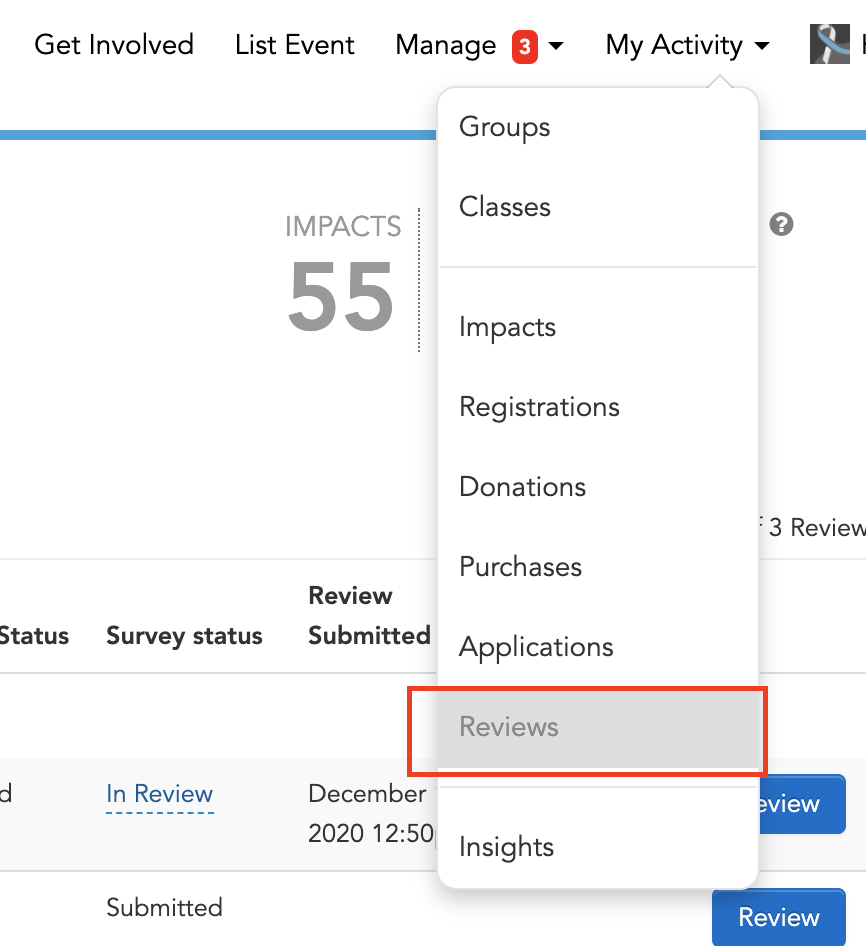 .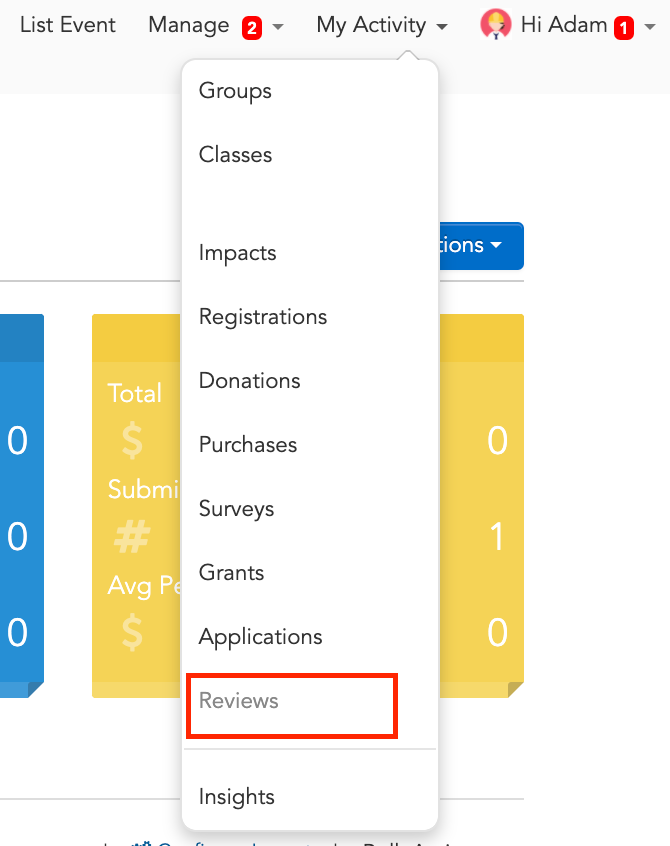 Admins can enable the review status setting in "Configure Layout" to keep track of which grants have been reviewed as shown below:

If you would like to learn more about Grants, click here.