Note: To add additional administrators, you have to tier up to a formal subscription with GivePulse. Otherwise, only one administrator can oversee the Group Account.
Giving an Existing User Admin Access
If a user already exists within your group you can make them an admin via Manage Users in your group. You can search for the user using the field. With the 'Actions' column on the far right, you can click to reveal the drop-down menu. There, you will see the option to Make Admin.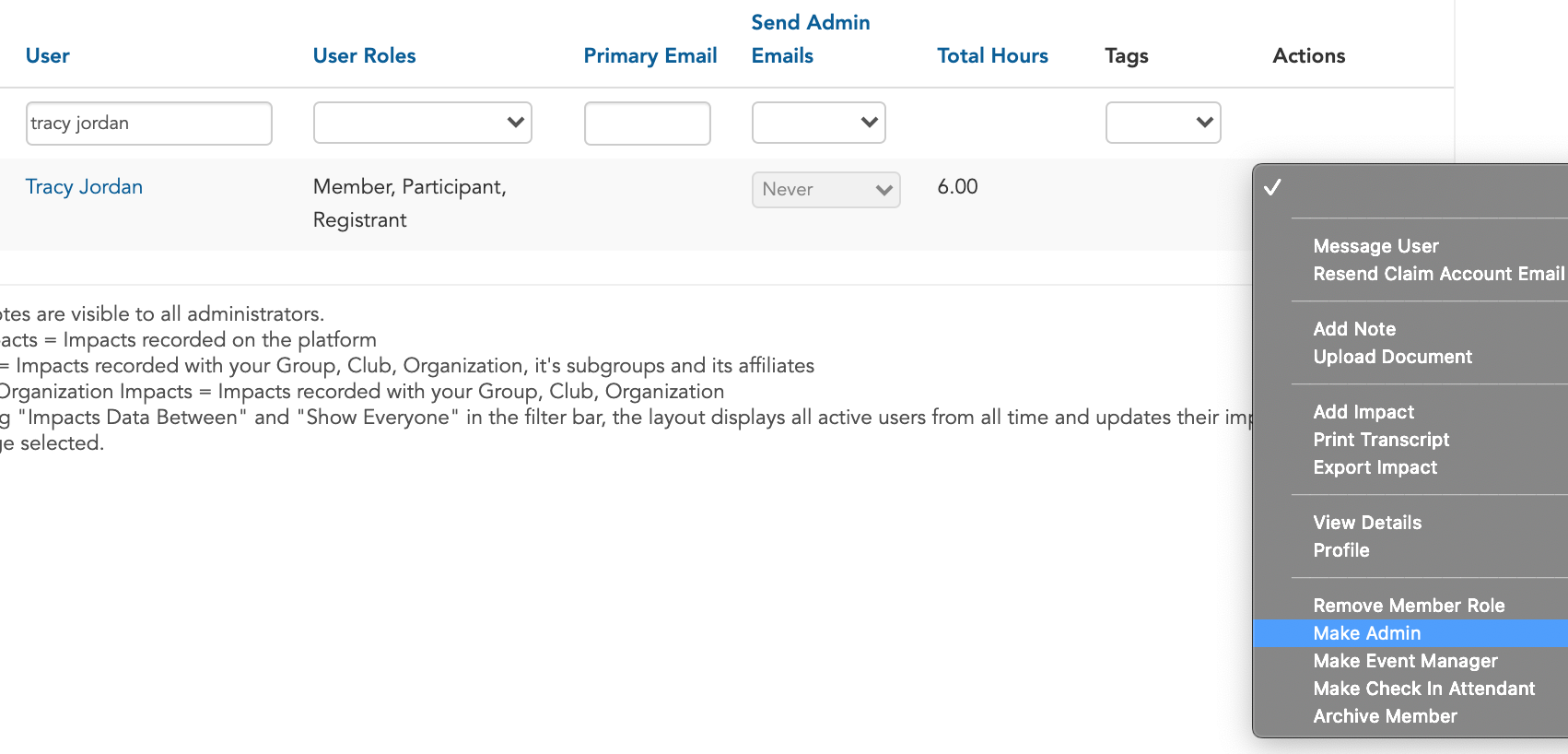 Adding a New User as an Admin
If you want to add or replace yourself with another individual, you'll need to navigate to Users > Add User within your group dashboard.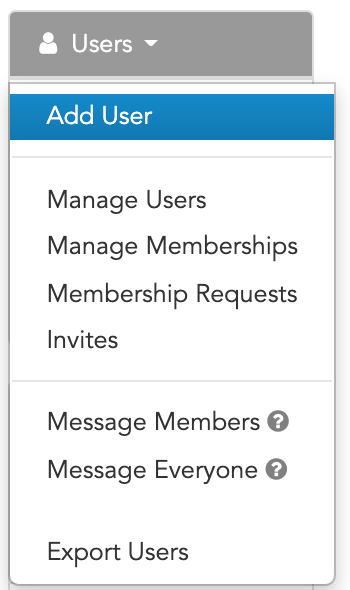 This will present the following inputs for the new admin to be added. Be sure that you set the 'Role' to Admin.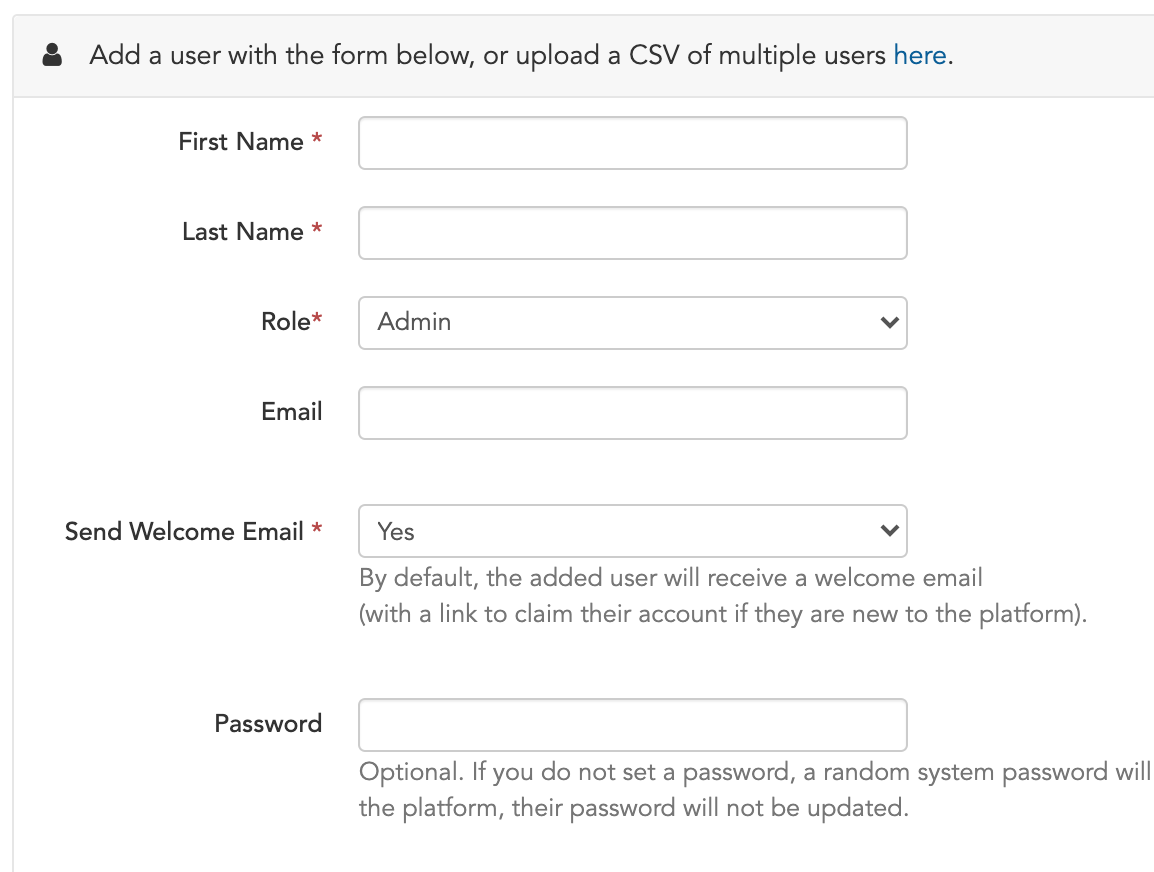 If you have a subscription, you can add additional admin(s) but if you don't you would see the following message when selecting "primary administrator". What this means is that the person you add will replace you and you will automatically lose administrative capabilities from the group. And the following is an example of an alert you will see: