Within your GivePulse group, you have the ability to showcase a "Greeting Message" that users will see the first time they visit your page. The greeting message can be a useful way to inform your users of upcoming events, give them step-by-step instructions for joining your group, and much more!
This article contains the following sections:
Adding A Greeting Message
To add a greeting message, head to your group dashboard > Customize > Look & Feel:

Once here, you will need to decide if you would like a "Popup" or "Inline" message. If you decide to use a Popup, you will be able to add an image as shown here: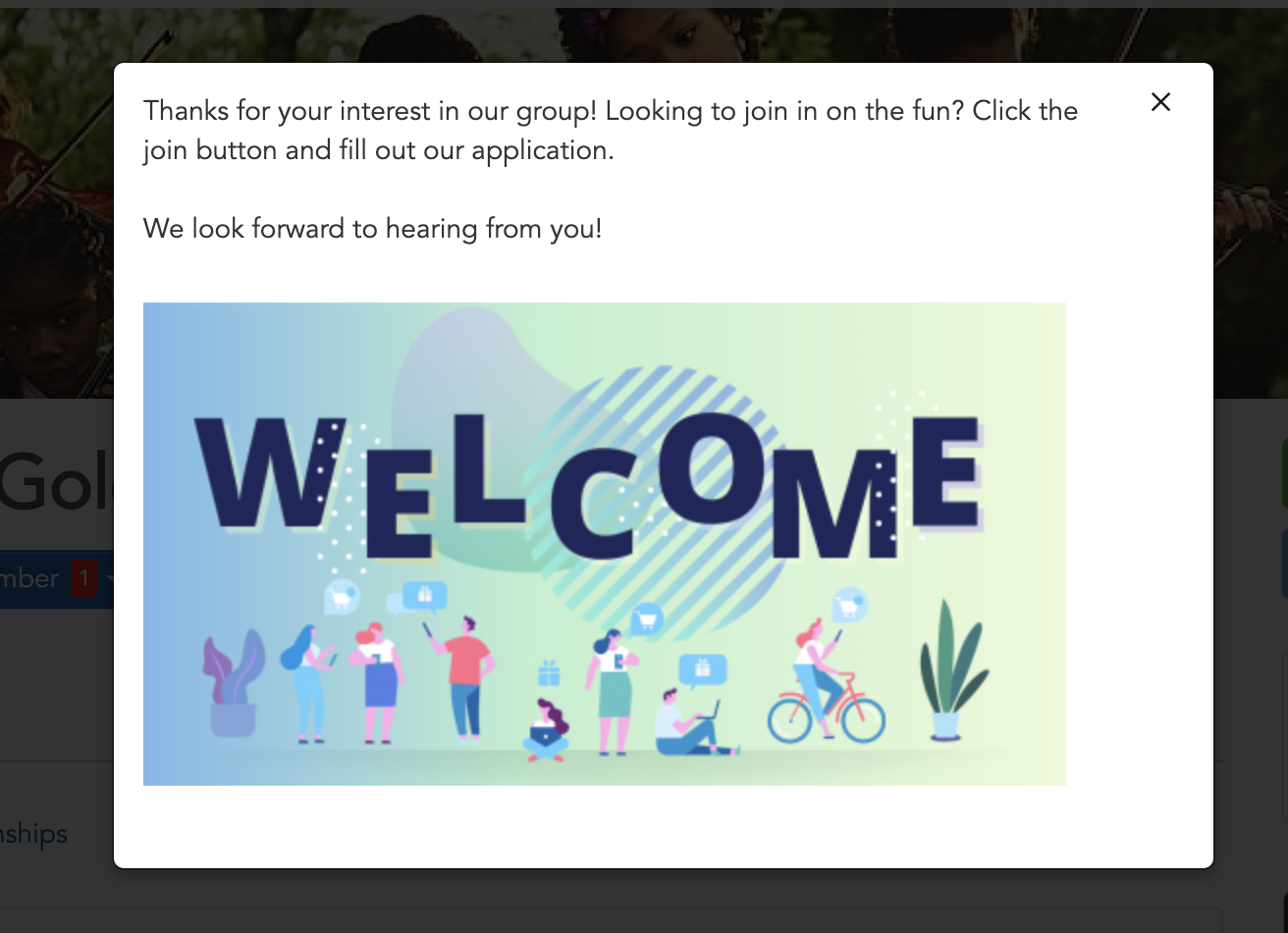 Alternatively, you can utilize an Inline greeting message, which will be displayed at the top of your group as shown here:
Classic View:

New View:

Once a user has viewed and closed the greeting message, the message will not appear again until the admin updates the text.
In addition to a greeting message on the group page, platinum subscriptions allow admins to change a user's dashboard greeting message by going to their group dashboard > Customize > Whitelabel > Look & Feel: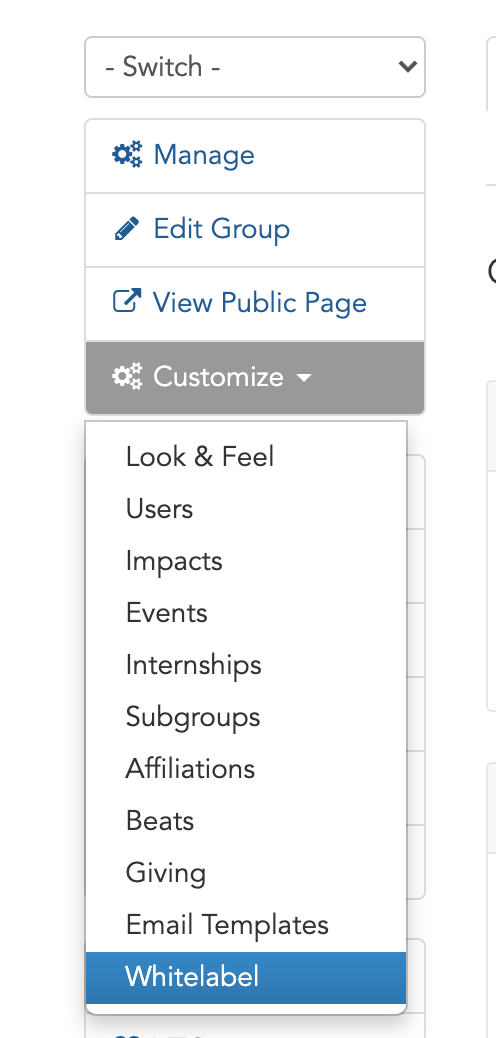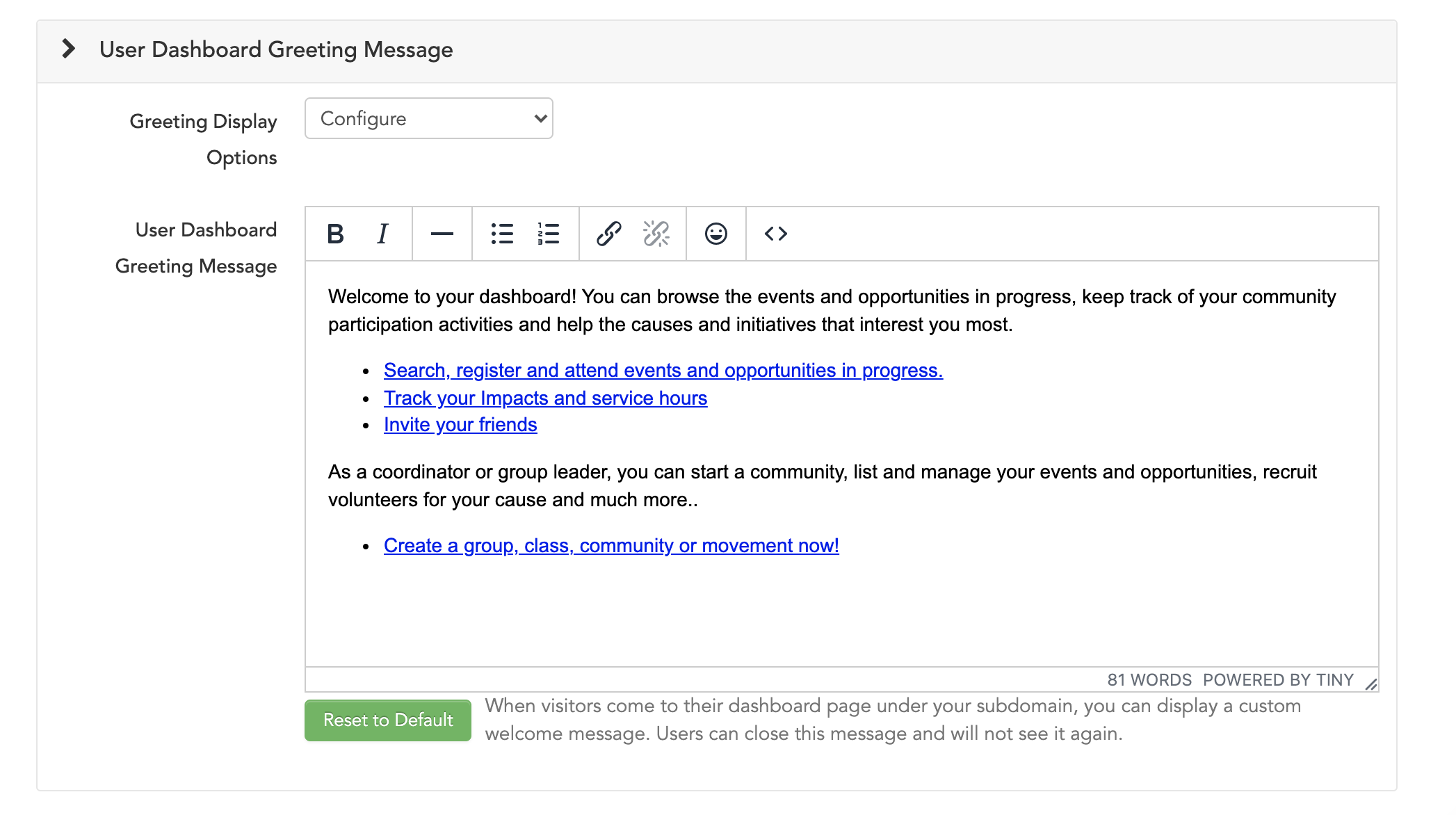 You can learn more about different whitelabel features here.