There are a variety of circumstances in which you might want to gather data about your volunteers and users that we have not predicted ahead of time. This might include asking about a volunteer's experience working with animals, asking about why a volunteer is interested in working with a specific program, asking where the volunteer first heard of this organization, or something else entirely. As an admin, you are able to create custom fields that you can then add to forms across your group's GivePulse platform (registrations, membership applications, surveys, and more).
To access your Custom Fields, navigate to your group dashboard, and click More Tools > Custom Fields.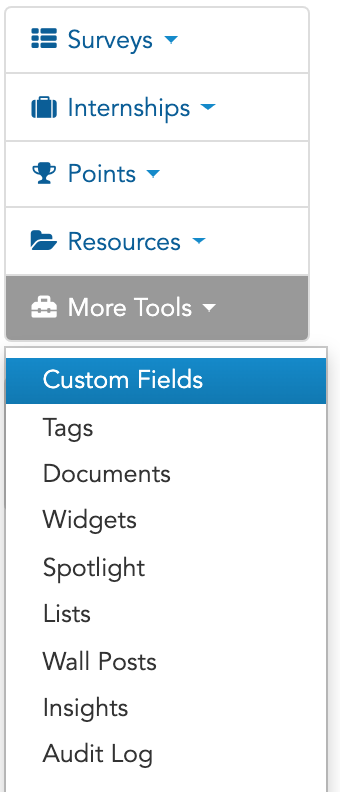 From here, you can click the blue Actions button and to create a new custom field.

You can also edit and view details about the custom fields that you have already created. To edit a custom field, click the drop-down menu to the far right of the custom field:

To view details, click on the name of the custom field. This will bring you to a page where you can see where you have already used this custom field, as well as user responses.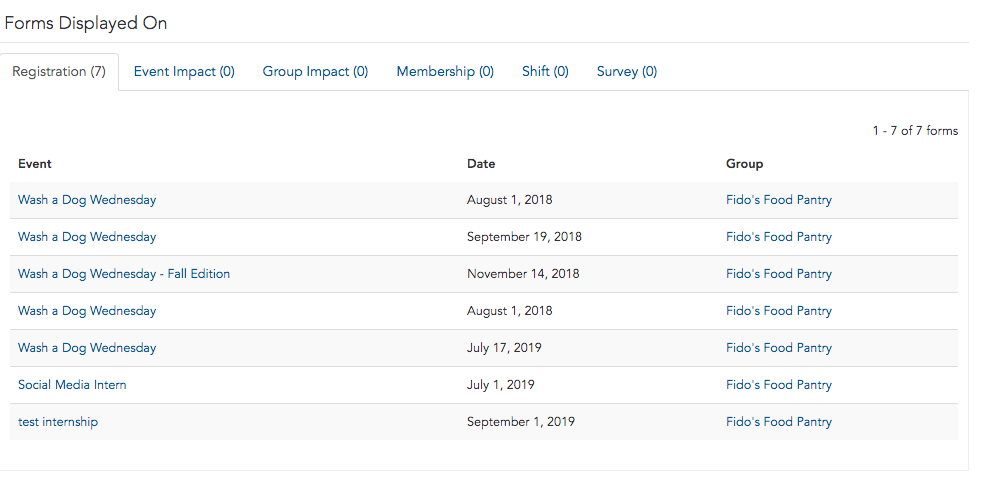 To add custom fields that you have created, click "Add Existing Saved Fields" on the form in question:

This will then provide a list that you can either scroll through or search within to find the custom field you are looking to add:

More specifics about custom fields and how they can be used in a variety of settings can be found in our articles discussing the Community Impact Database.