With whitelabeling enabled for your group, you edit the default labels of the different types of text and objects in GivePulse. To do so, navigate to Customize > Whitelabel > Labels.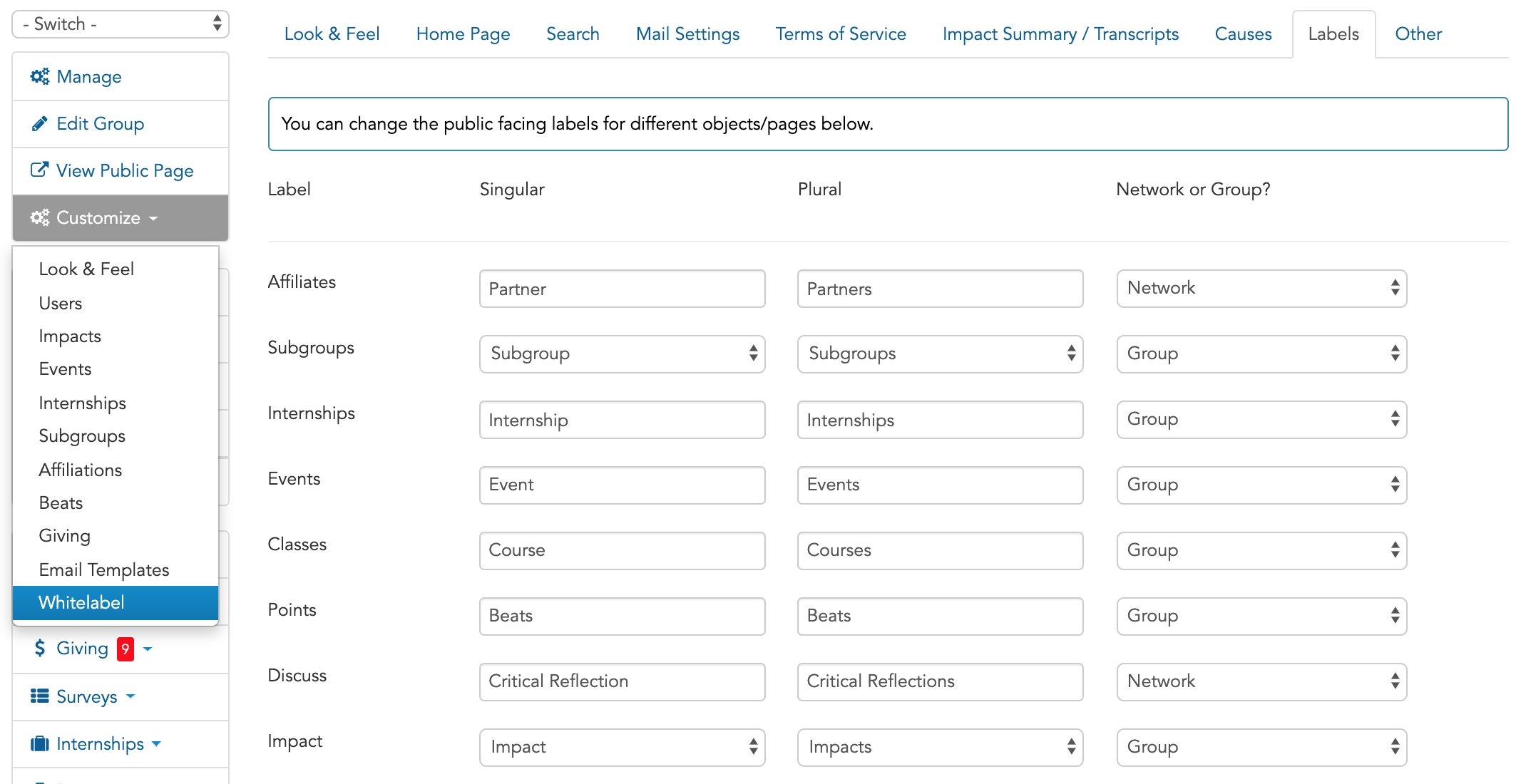 Note: The first column is the label name (default). The next two are what you want to change it to for both the singular and plural standpoints. On the final column, you can decide if you want this label to be modified through all your subgroups inside your "network" or if the change should only take place in this specific group.
Note: Subgroup labels can be modified; currently, you have to select from the pre-created selection of options.
If you would like to enable whitelabeling for your group or tier up to a platinum subscription, email us at support@givepulse.com.