Membership management allows your group to be set up so potential members can request to join, apply or pay for membership.
As an admin, you can set up membership requirements and edit membership settings by going to "Customize -> Users". From here, you can add fields that users will be required to fill out upon requesting membership by adding "Membership Request Fields." This creates a customized membership application form, where you can select preset custom fields (e.g. t-shirt size, phone etc.) or create new ones (e.g. what do you know about food handling? why do you want to volunteer with us? Upload your driving certificate? etc.).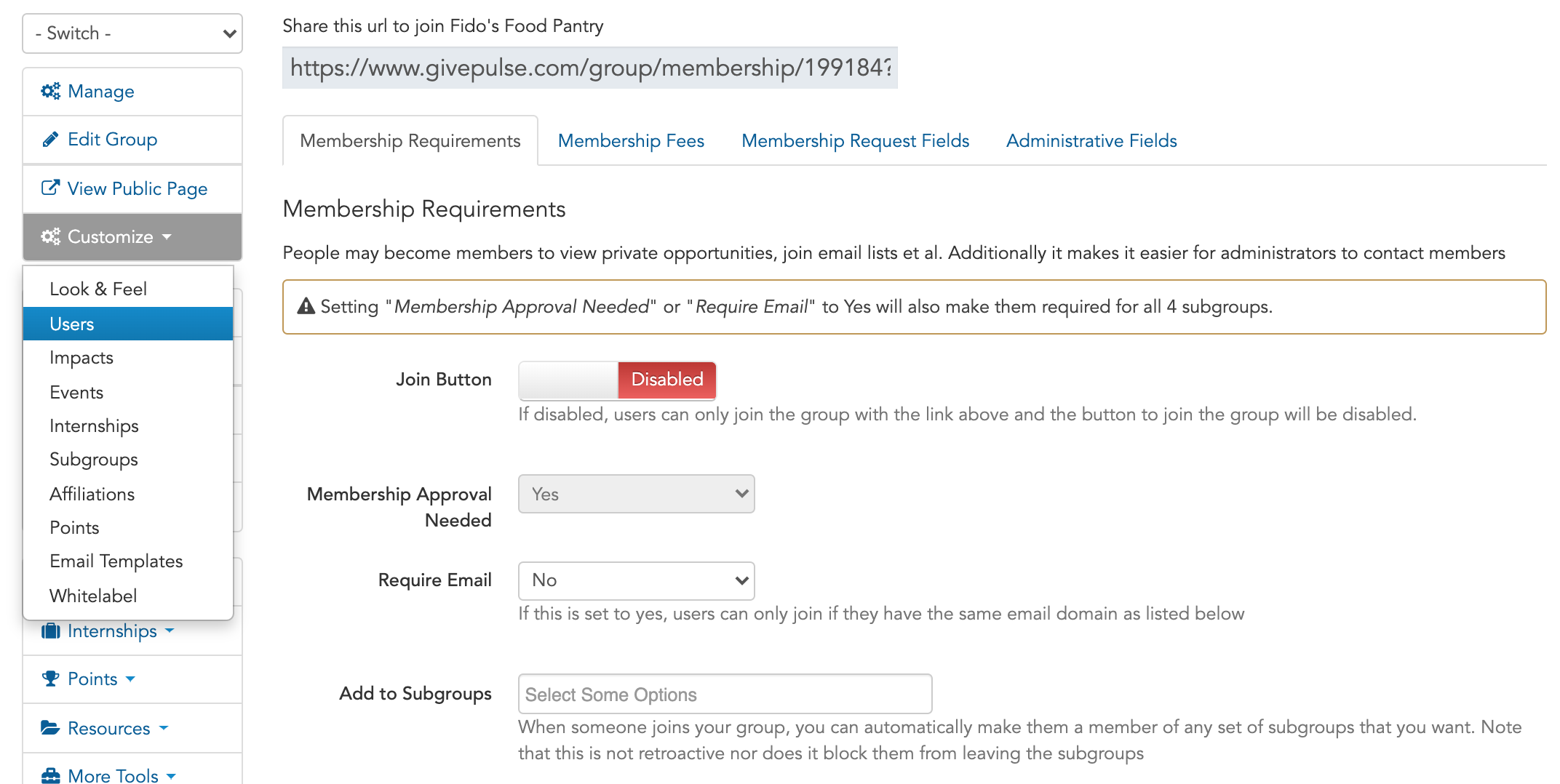 The "Membership Requirements" section allows you to turn on additional requirements.
Membership Approval: Turning this on will require the admin to approve memberships one by one in the Membership Requirements section.
Require Email: Turning this on will require all users to have a specific verified email address with the specific domain. e.g., if you were a business or a school, and you only wanted members that have your business.com or school.edu email, this would make this the requirement.
Membership Fees: In the case that you would like your members to pay for membership, there is a section for "membership fees" that allows you to require members to pay for membership. Below you'll see a way to "charge a fee"; if enabled, you can add different levels of membership. You can set this up so that the user pays the additional fees associated with the membership fee or so that an invoice is sent for the individual to pay via a separate process.
Please note that subgroups will only be able to have membership fees if the parent group has enabled payments to subgroups.


When there are many potential members requesting to join your membership, you will be notified. In addition, you may also go to "Membership Requests" below to access all those waiting in approval. On this page you will be able to approve, decline, or message the individual.
From this page, you can also reset membership status. The icon boxed below will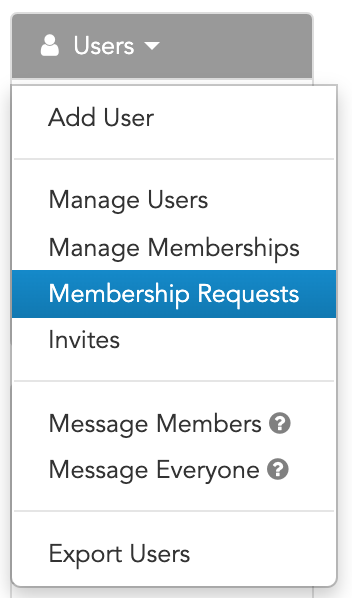 l reset the membership request, which means users can re-request to become a member of your group. This can help to ensure that you're receiving up-to-date information for your group members.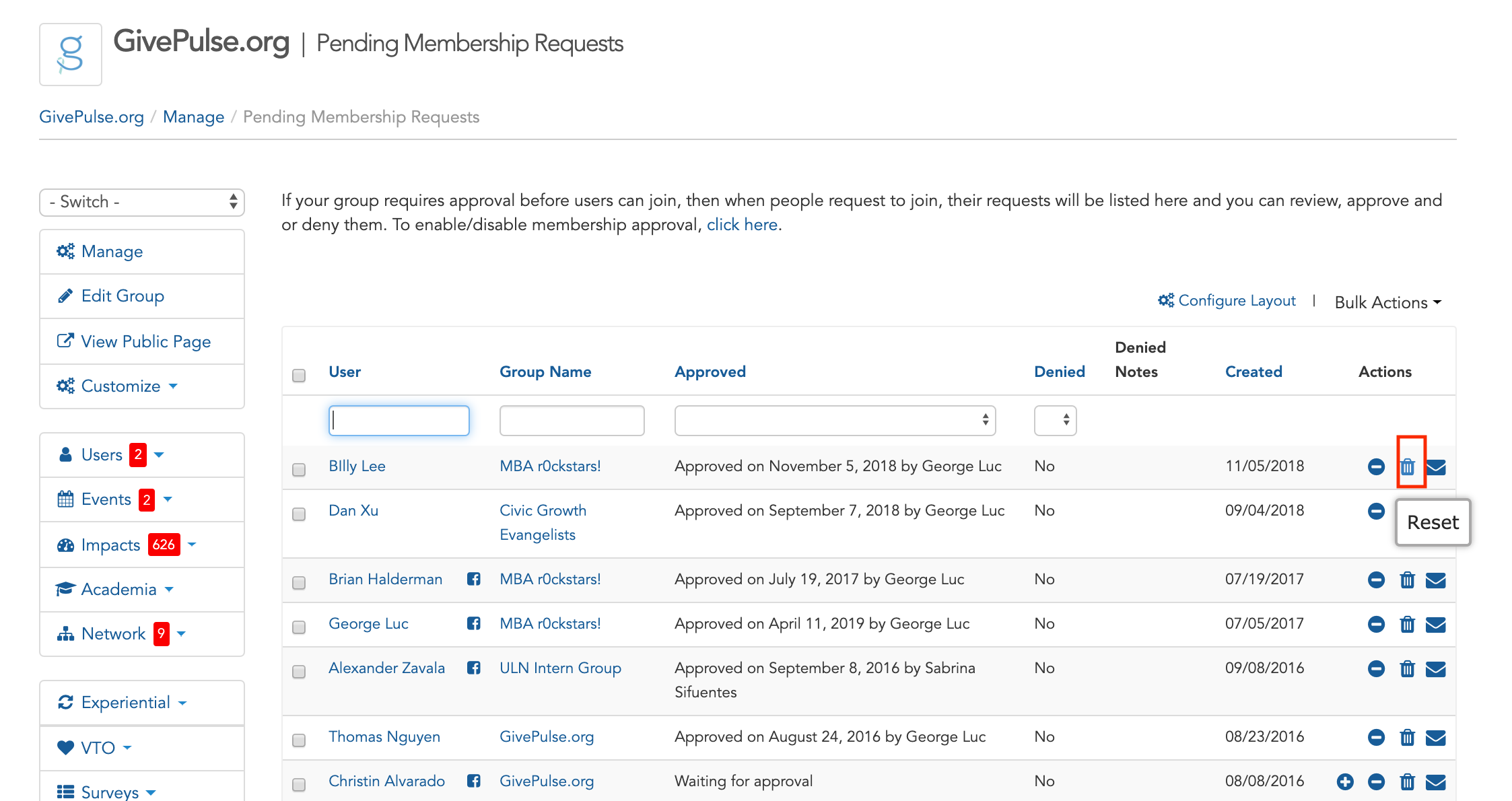 Administrative fields (a platinum option): enables you to customize fields to collect about your users beyond the basic fields we have as a default.