Any admin of any group can export data. If you happen to be an admin of a network of subgroups, you are able to run reports and export the data on all of them. 
For each group, you may also determine if you want to export data on Users, Impacts (hours, attributes and reflections), Events, Subgroups, or Affiliates. Each element of exporting has its own set of abilities to filter and sort. 
When logged in as admin, to export data on your users, go to "Users" and select "Export Users". This will enable you to to view all the information about your members.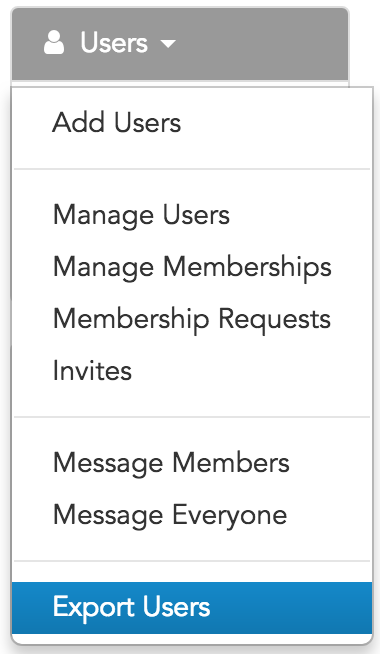 To export all data about your events, their registrations, shifts and recurrences, you may go to "Events", and decide to export any of the specific: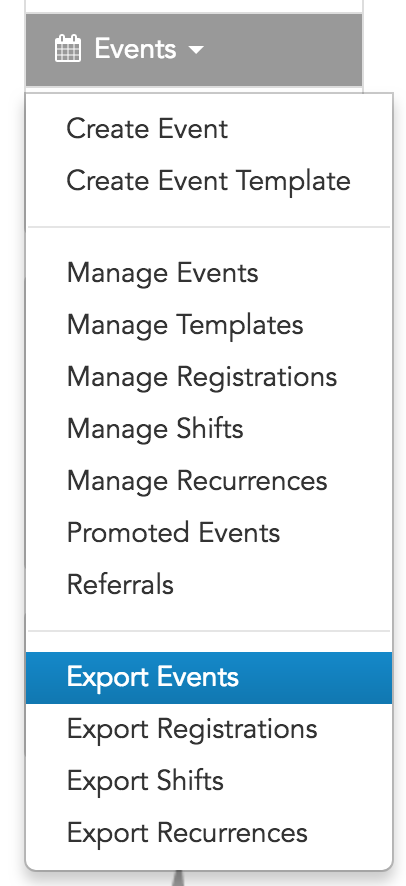 To export all the data on impacts or reflections, you may go to "Impacts", and export the option you wish. 
When you have multiple groups in a network, you may decide to export all data about your subgroups, affiliations and classes. Note: if you are a school or university, classes would be an option.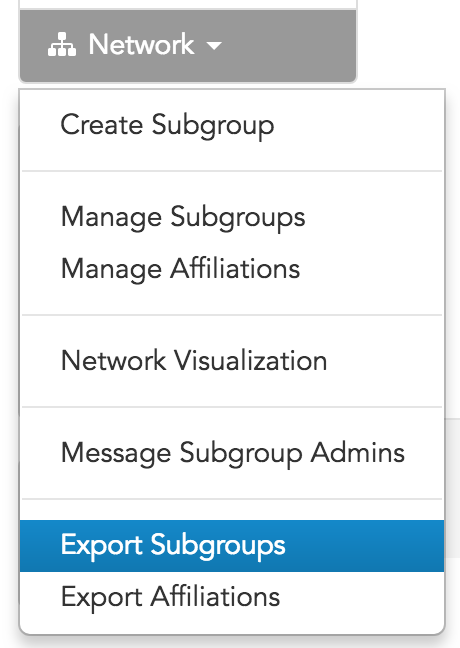 The default report and export format is in csv. Please contact support@givepulse.com if you would like it in another format.