Widgets allow you to display and embed GivePulse content on another website.
This article contains the following sections:
Setting Up Your Widget
As admin of a group, within the navigation bar, there is a "More Tools" section, inside which is "Widgets." This page allows you to set up templates to share, distribute and embed widgets into your website.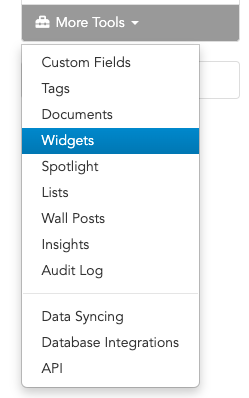 For example, if you have a WordPress page, you may create a widget template, determine if you want the default to be a list view or a calendar view, save and copy, there will then be a line of a code which you may copy and paste into your page.
The below would be an example of how it will look like on your page.
(you can even see a live example here: http://austintexas.gov/volunteer)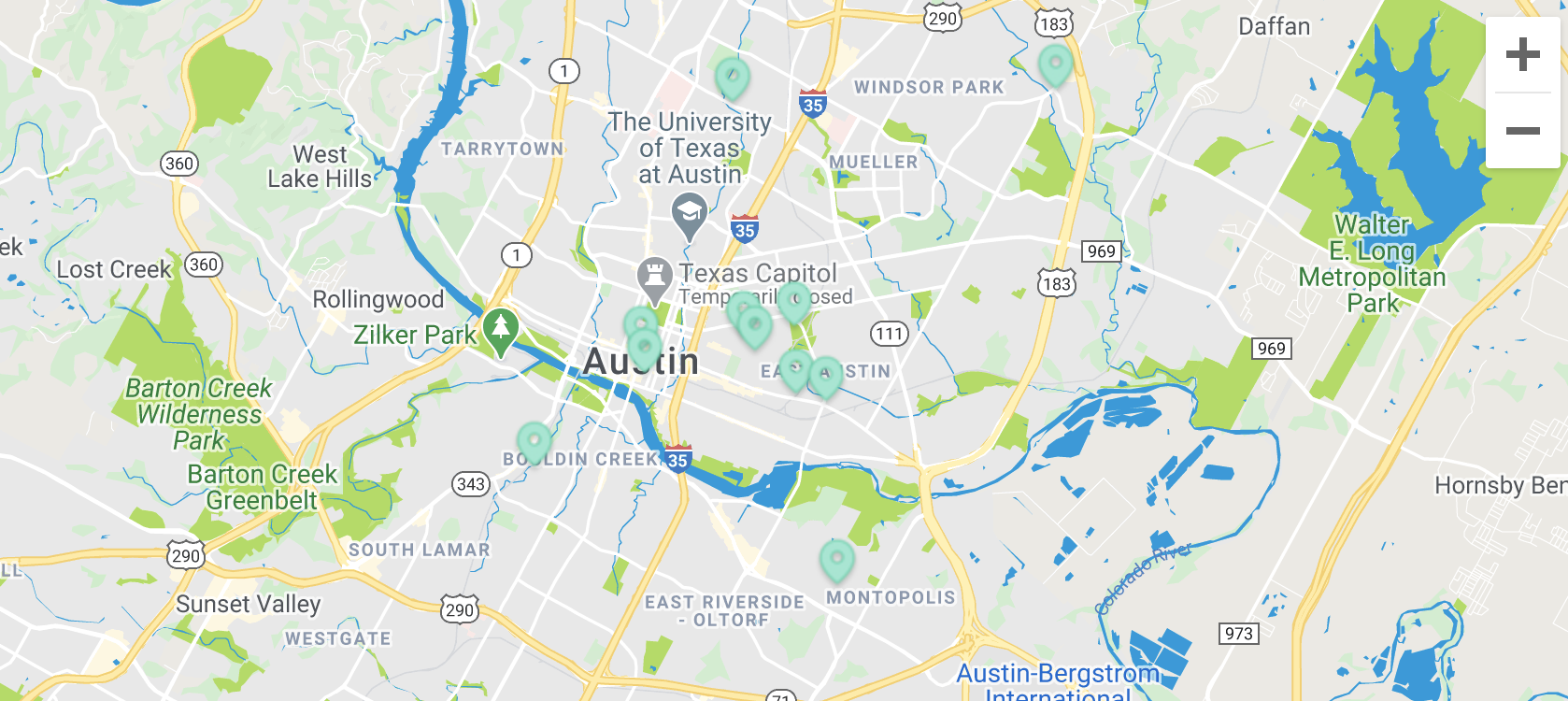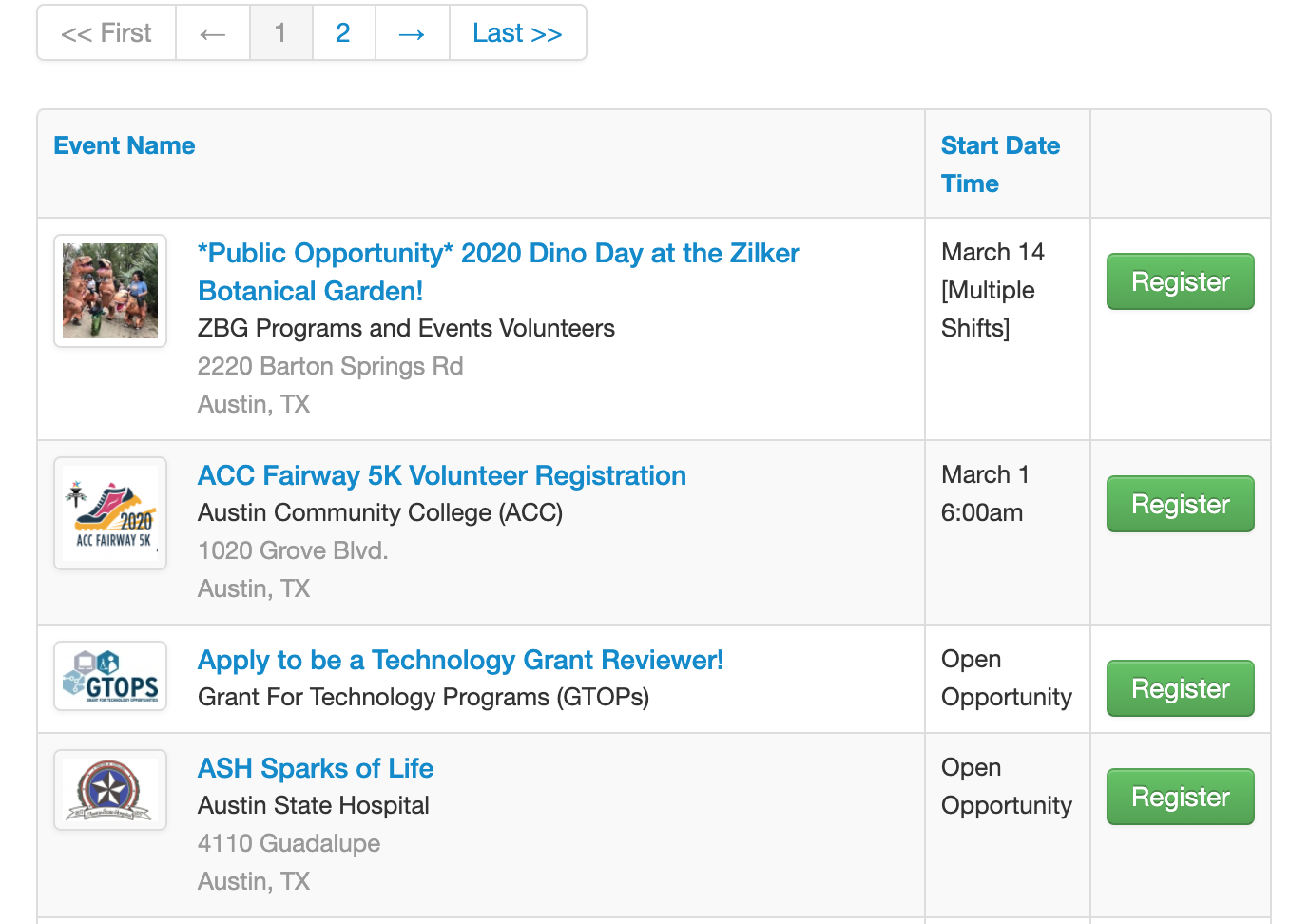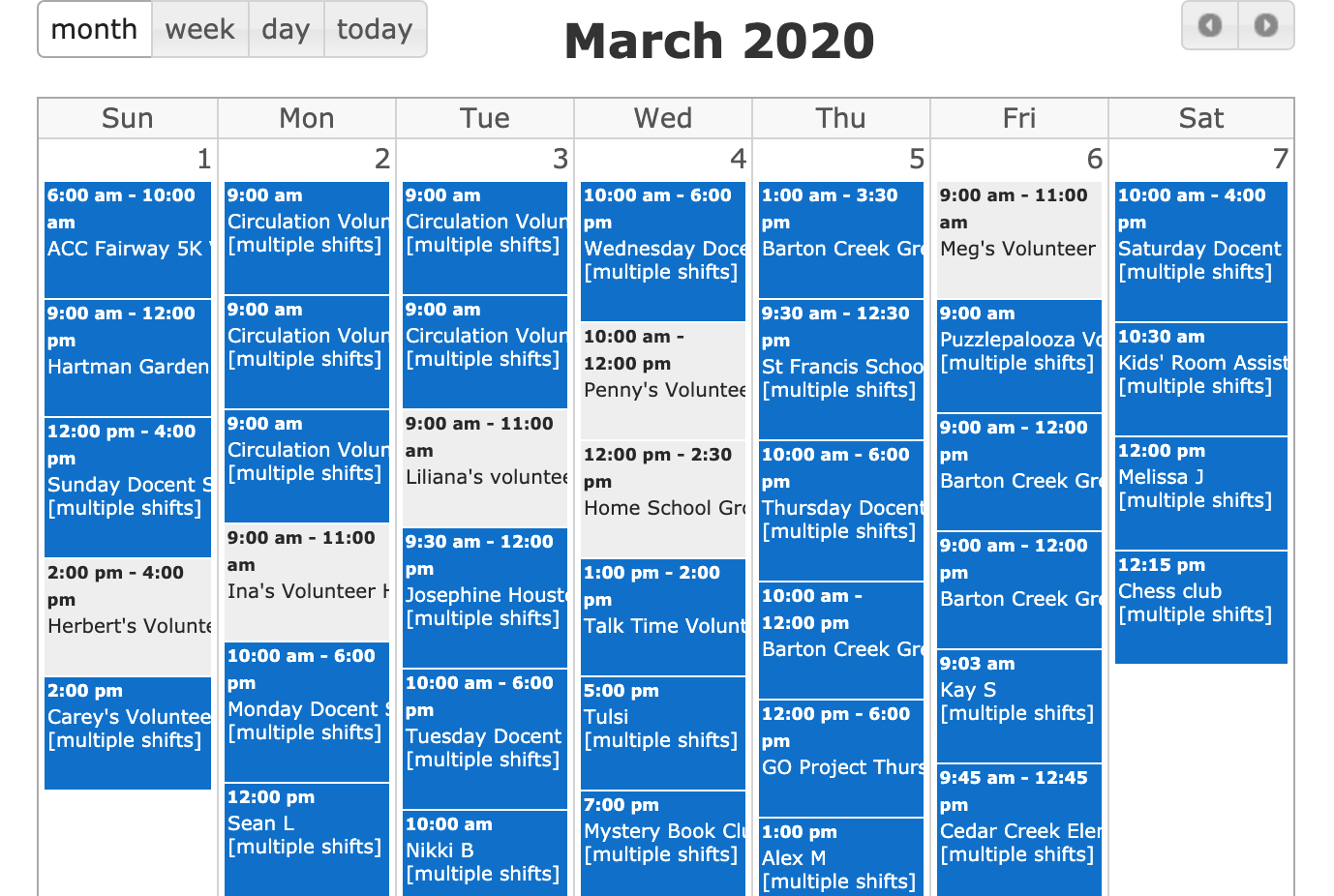 Embedding Calendar
1. Log in and go to your group > manage > more tools > widgets
2. Click on "Create New Widget"
3. Give it a name (e.g .Public Events Calendar) and choose what you want to display (public event for example)
4. In the look and feel section, under "Show Listing By Default" choose the Calendar option
5. Click create widget
6. Copy and paste the iframe html code into your website
Note: Are you looking for more widgets or integrations? Perhaps even interested in customizing these further or adding forms into your website that integrates with the GivePulse database? Contact our support@givepulse.com team so we can help share API and existing customizations and widgets beyond this calendar and listing capability.