As an administrator of a group, GivePulse provides a CRM for you to manage user records. In many instances, your group may consist of various people with data including their first name and email. Instead of storing it in a document, you have a one stop shop to manage all the data, interactions, engagement of you and your users. 
To access your user records, you may go to "Users" -> " Manage Users" in the group dashboard. 
You will notice there will be columns of data, each enabling you to either click and sort or type in and search. 
Configure Layout: If you wanted to configure the layout of the columns, you may select this and choose additional variables to display or change the ordering of how they are displayed.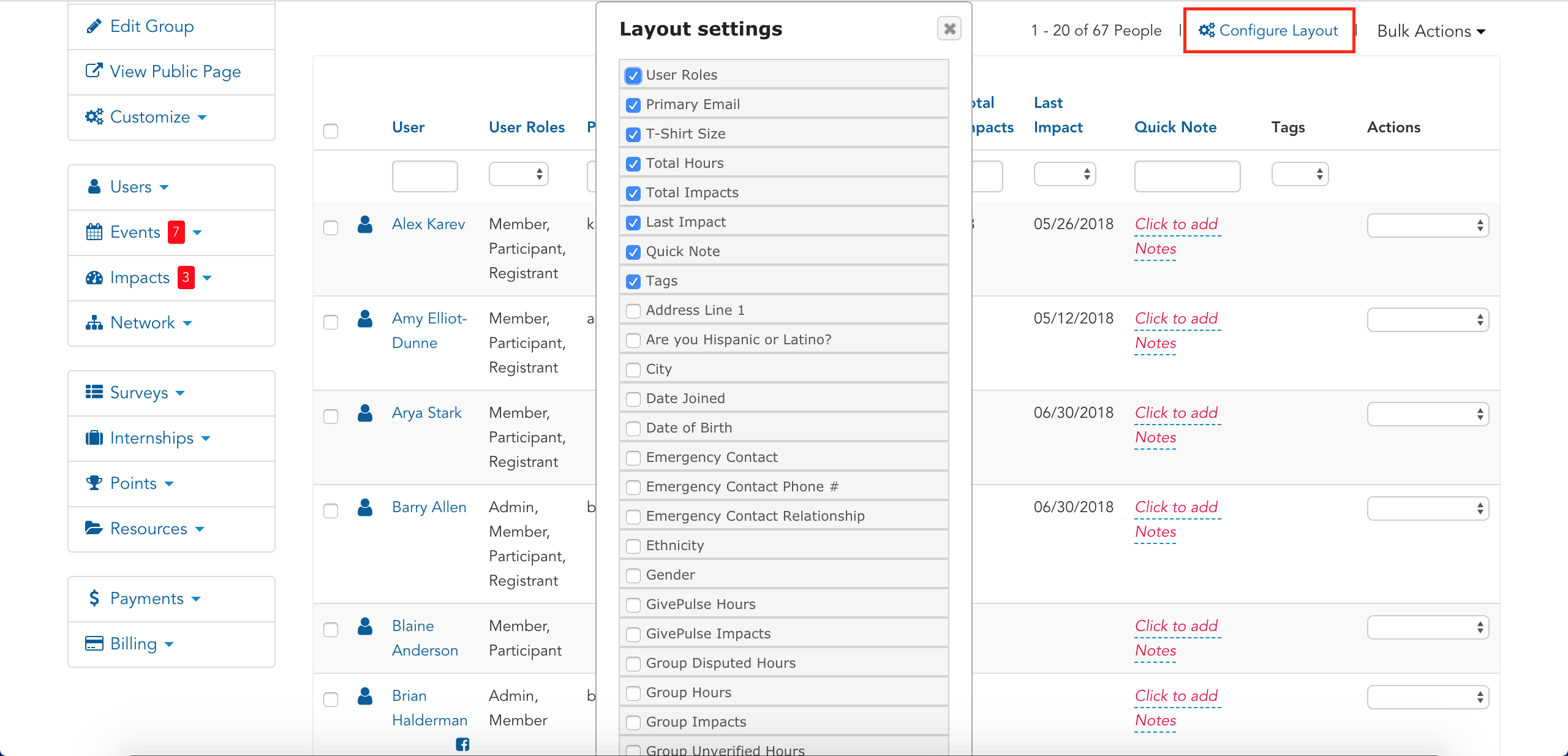 Actions: This will give you a set of actions to do the following: 
Message Users
Export Users
Add User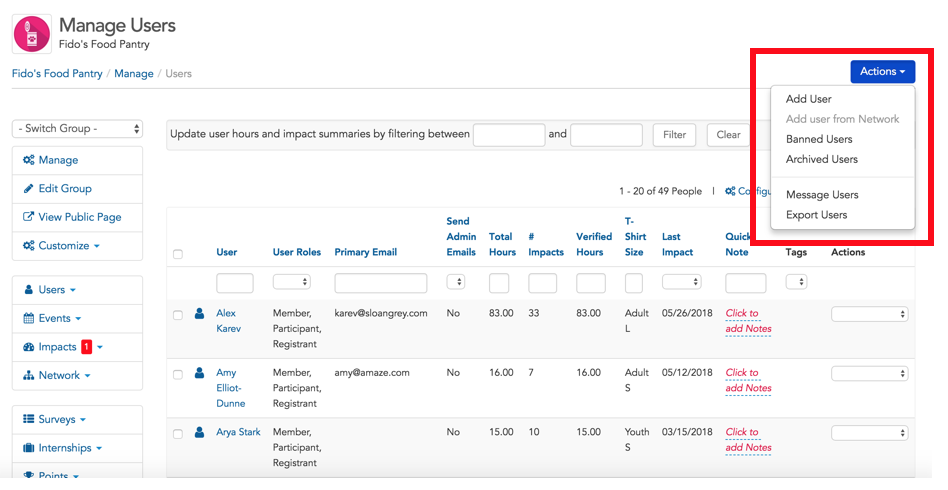 To learn more about using Configure Layout, check out the video below: