Event Sign-In will help coordinate the process to sign-in individuals to track attendance.
This feature is used over desktops.
To Sign-In individuals, you must have the following roles:
Admin
Event Manager
Sign-In (aka Check-in) Attendant
On the web
To sign registrants in, you must first go to the event dashboard. Under "Registrations" on the left side of the page, you'll find the option to "Sign Registrants In".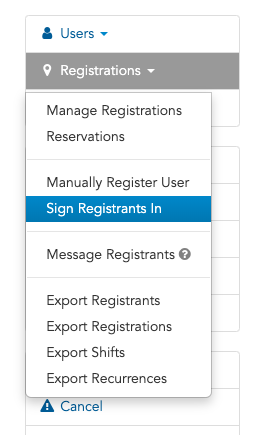 Here you will find a listing of the current registrants. You can filter the list by using the search box to look up a specific name, date, or start time of the shift to narrow down your listing. Additionally you can expand the list to show more registrants by adjusting the setting at the top of the page.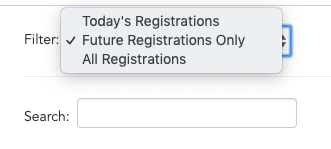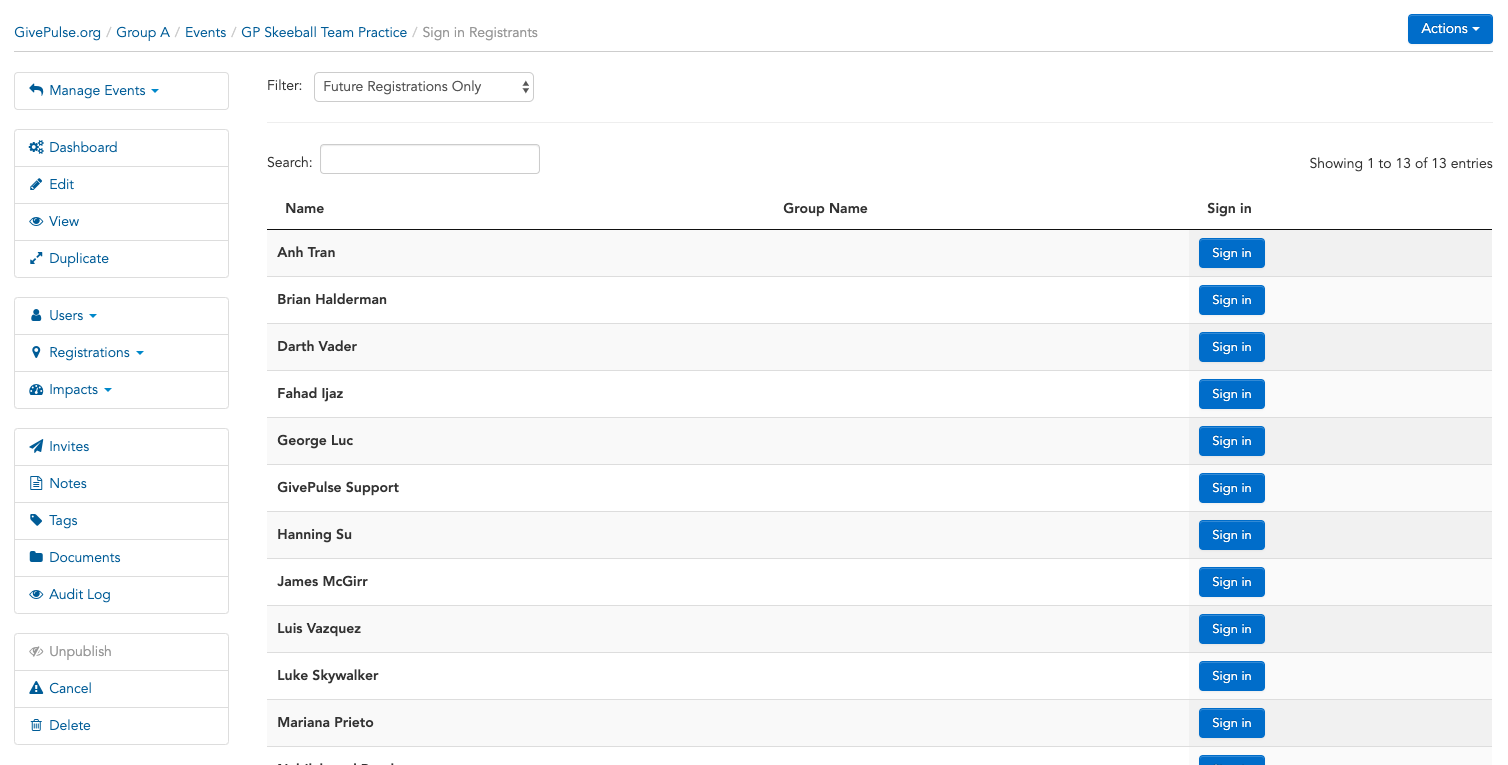 To learn more about the Sign-In feature without an internet connection (Sign-In Locally) click here.