This article contains the following sections:
Groups

Adding Administrators

Updating Group Contact
Existing User
New User

Events

Adding Administrators
Removing Administrators
This specific article is focused on enabling you to change, add, or update your list of administrators.
Note: To add additional administrators, you have to tier up to a formal subscription with GivePulse. Otherwise, only one administrator can oversee the Group Account.
Groups
All administrators have the ability to "Manage Users" and "Manage Memberships".
Important Note: There are two types of administrators. There is a primary organizer, selected to be on the "face" of the group, and then there are "behind the scenes" administrators who are not publicly visible.
Add Administrator
Updating the Publically Listed Admin
You can change the publically listed admin on your group

You can also add Additional Contacts (admins) while editing the group here as public-facing primary administrators if you have a subscription that allows for more than one admin:
Making an Existing User an Admin
Another way to update roles is through the Manage Users page.
Making a New User an Admin
If the user doesn't exist, you can navigate to the "Create User" path and input the new name, email and role (administrator or primary administrator) and this will automatically make this new user the main organizer.

In addition, if you navigate to the Manage Memberships page you may review all the users and their roles (admin, member etc.,) in your group. There is a column (role) where you may select and filter who has administrative capabilities. Then there is an "Actions" column on the far right, select the dropdown and see the actions.
Primary Organizer: If you want to set the organizer "face" of the group, as mentioned above, setting a user as "Administrator" in the Manage Users will still require you to "Edit Group" and select a member to be the face.
Remove Administrator
You can remove administrators in Manage Users via the Individual Actions Remove Admin Role. If the user is the primary administrator you will be prompted to select another admin to be listed on the group's page.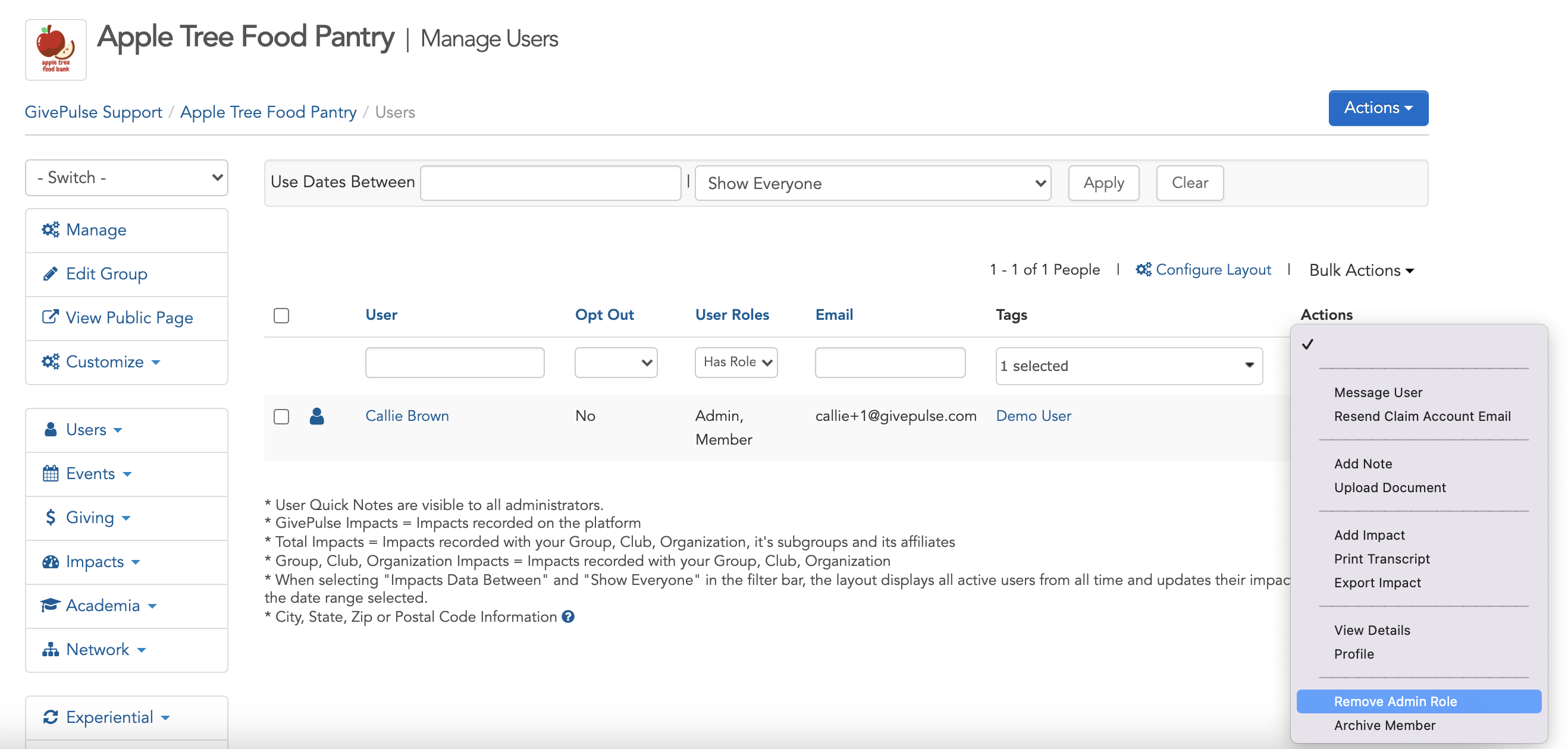 Events
You can set the administrator while editing the event. The list of the administrators includes all administrators: the user who created the event, all network admins, all network event managers, all members of the group, and all admins of the event.

If you would like to add someone as an admin for a single event you can do so by adding a user to the event, via Manage Users > Add Users on the event dashboard. Selecting the role of Administrator on the event dashboard will only give the user access to the event.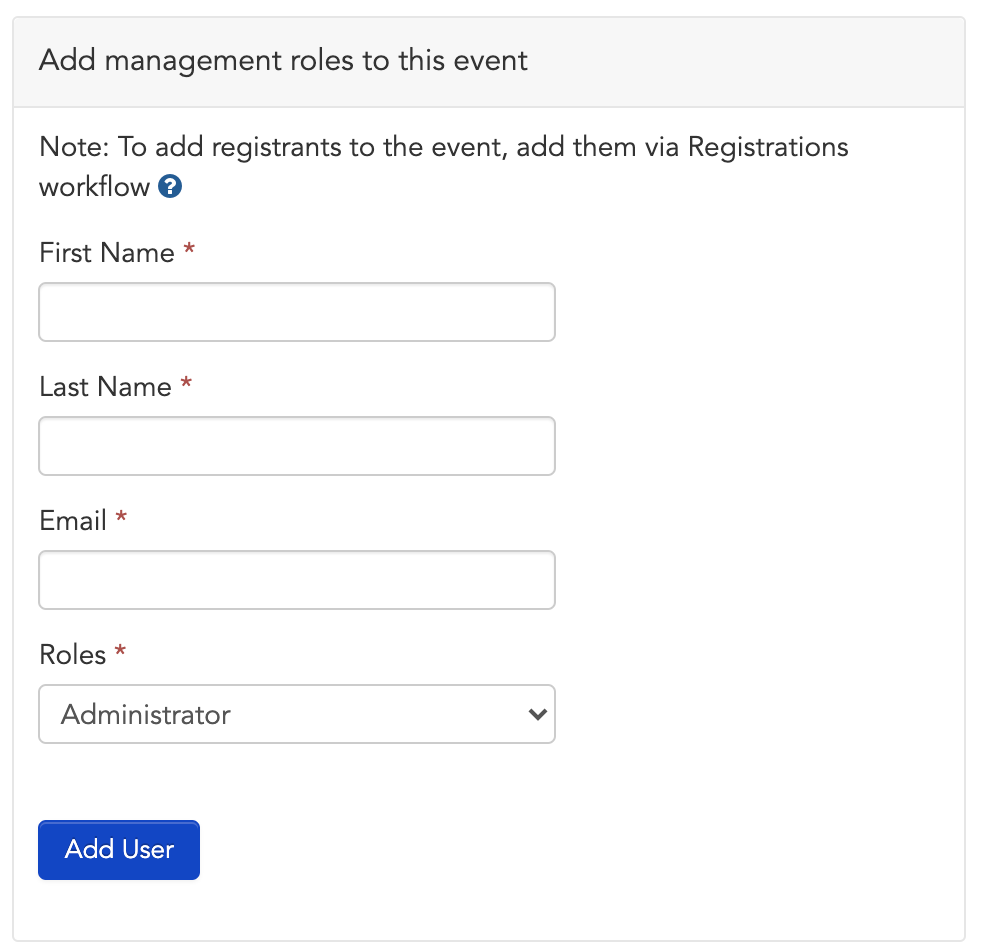 For all other support or inquiries, please let us know how we can help: support@givepulse.com