Updating Email Templates
Group and Subgroup email templates are available to Give More subscriptions. Updating your email templates will allow you to personalize your message to your users and automate some of your processes. For example, once a user has joined your group, you can customize the "Welcome to Group" message to prompt them to sign up for orientation or how to add hours to your group.

The email templates are either in Default or Custom mode. When an email template is in "Default" mode, the email templates have not been modified and are using the basic system defaults.
When an email is updated, or modified, the status is updated to "Custom".
There are various notifications automatically sent within GivePulse (from registration, reminders, welcome emails etc.,) and if you are subscribed to our platinum tier, these templates will be editable.
To access the email templates, you can navigate to Customize > Email Templates: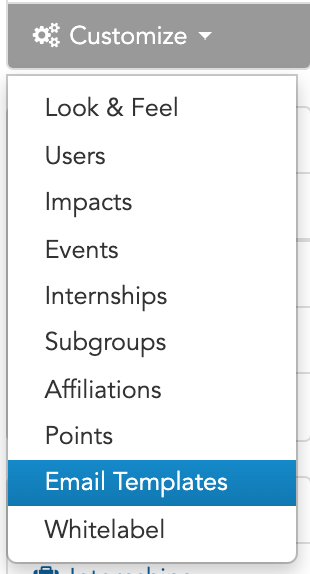 Below is an example of an email template you may update: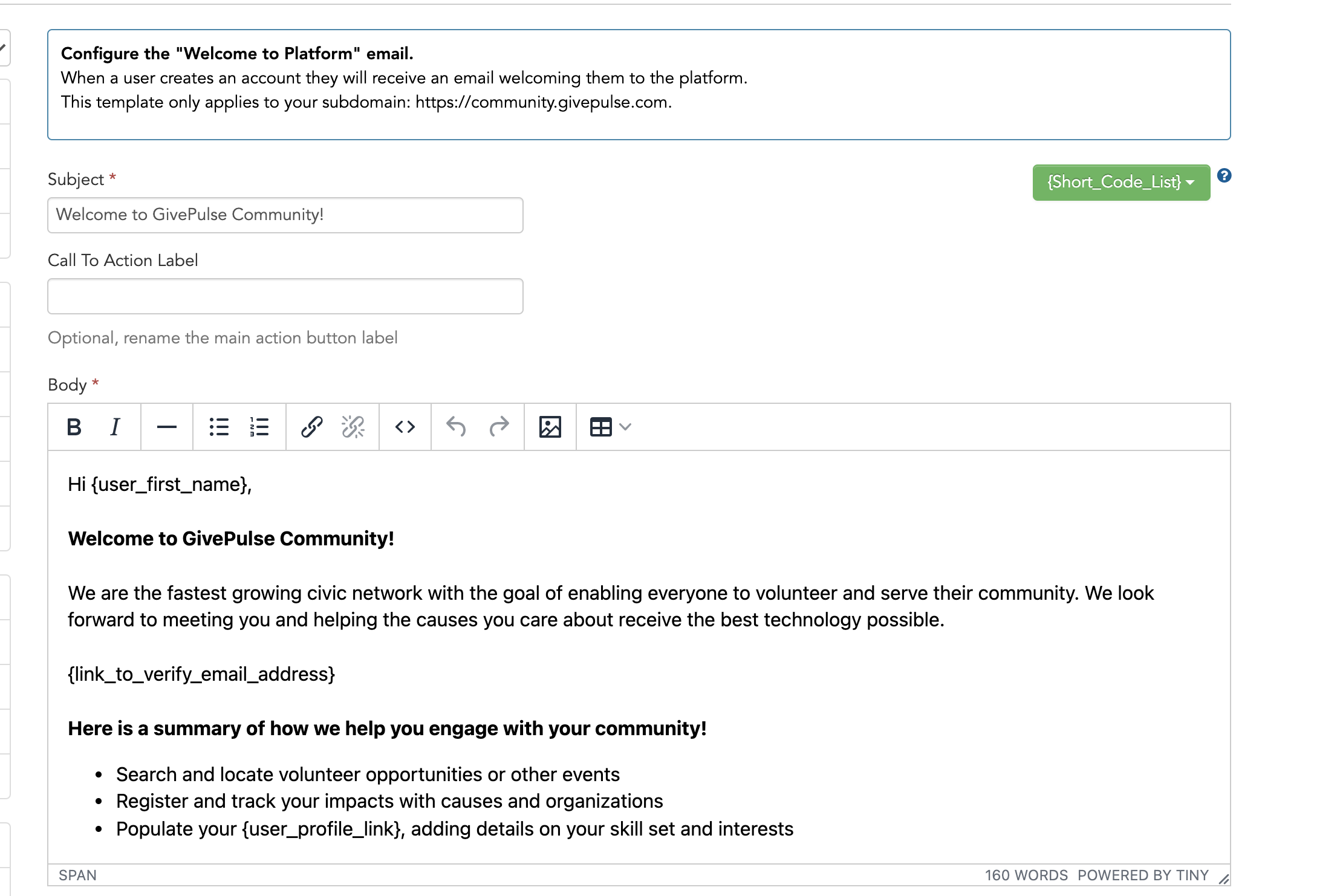 Subgroup Email Templates
This feature is available to Give More a time-saving feature that allows Admins to easily send custom emails to specific subgroups without manual input. Choose from pre-made templates or create custom ones for efficient communication. This feature includes the ability to preview emails before sending to preview and proofread for accuracy.