There are various notifications automatically sent within GivePulse (from registration, reminders, welcome emails etc.,) and if you are subscribed to our platinum tier, these templates will be editable.
To access the email templates, you can navigate to Customize -> Email Templates: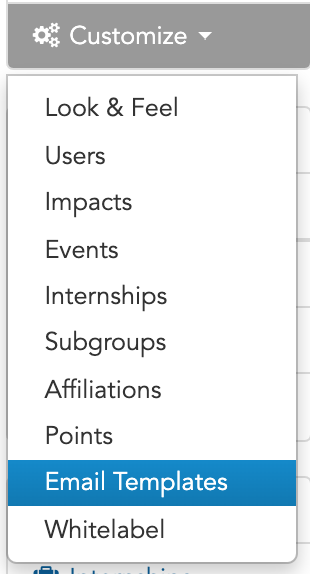 Below is an example of an email template you may update: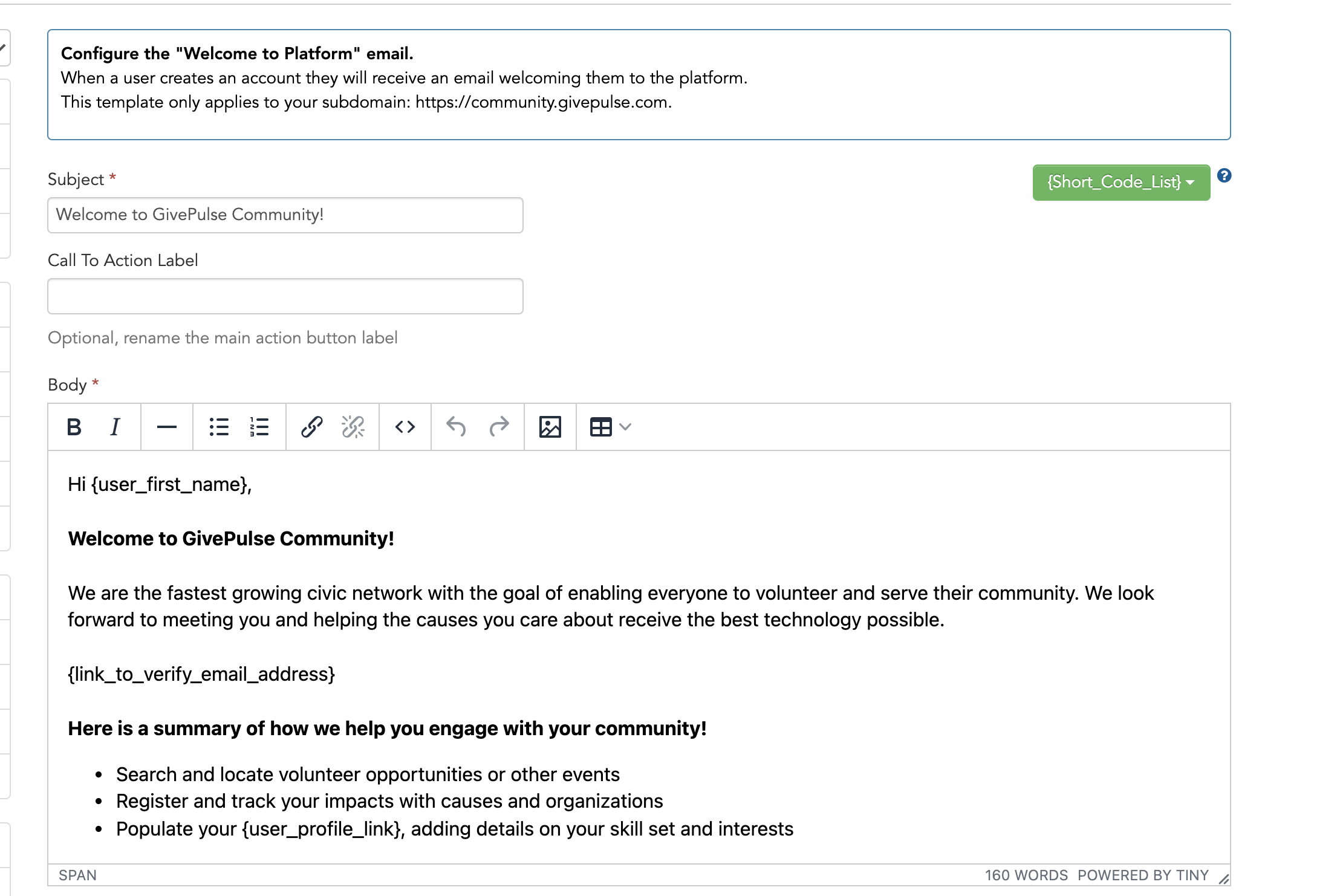 Updating your email templates will allow you to personalize your message to your users and automate some of your processes. For example, once a user has joined your group, you can customize the "Welcome to Group" message to prompt them to sign up for orientation or how to add hours to your group.
As you explore your email templates, please note that some of them can be deactivated as shown here: