There are many groups, businesses, institutions and nonprofits with an umbrella (network) of departments, chapters, and child-nodes. Sub-grouping allows a network of groups to be organized under one roof. Each group in the network will have all the core capabilities of tracking, posting events and managing memberships.
Organize Memberships and Events
With multiple subgroups, you can break down memberships into multiple departments, segment users for administrative purposes, or create private events for specific subsets of people.
Oversee and Manage all subgroup data
Administrative roles apply downwards in the hierarchy and the data rolls up for easy collection and organization.
Network Visualization
Map out your organization's network to see all groups and subgroups. With our network visualization tool you can see the relationship between your subgroups, and a quick overview of their performance.
Subgroups are available to all GivePulse paid subscribers.
You are able to easily see all subgroups on the public page for your group:
Classic View:
New View: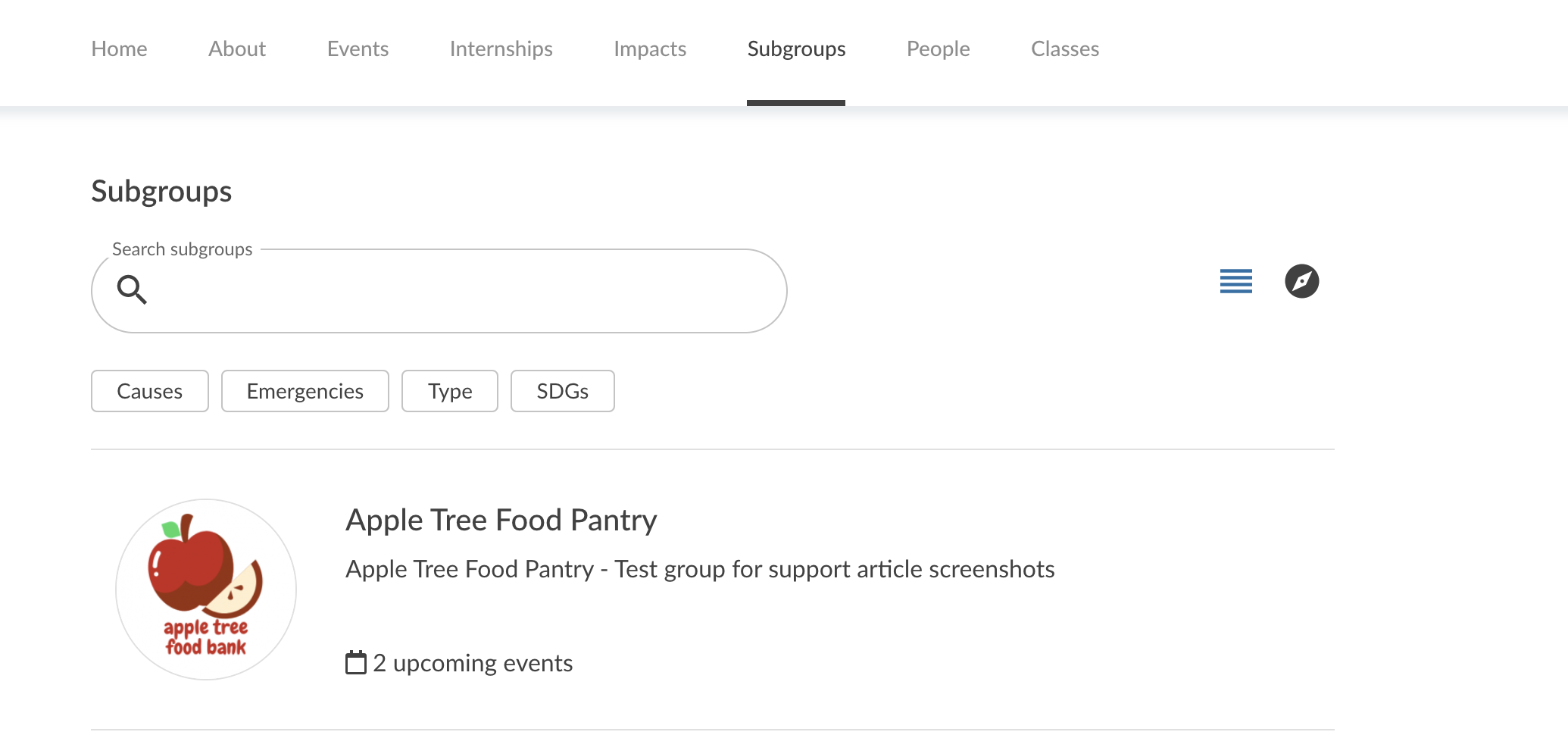 As an admin, you can also manage subgroups by clicking Network > Manage Subgroups from the left hand menu of the group dashboard: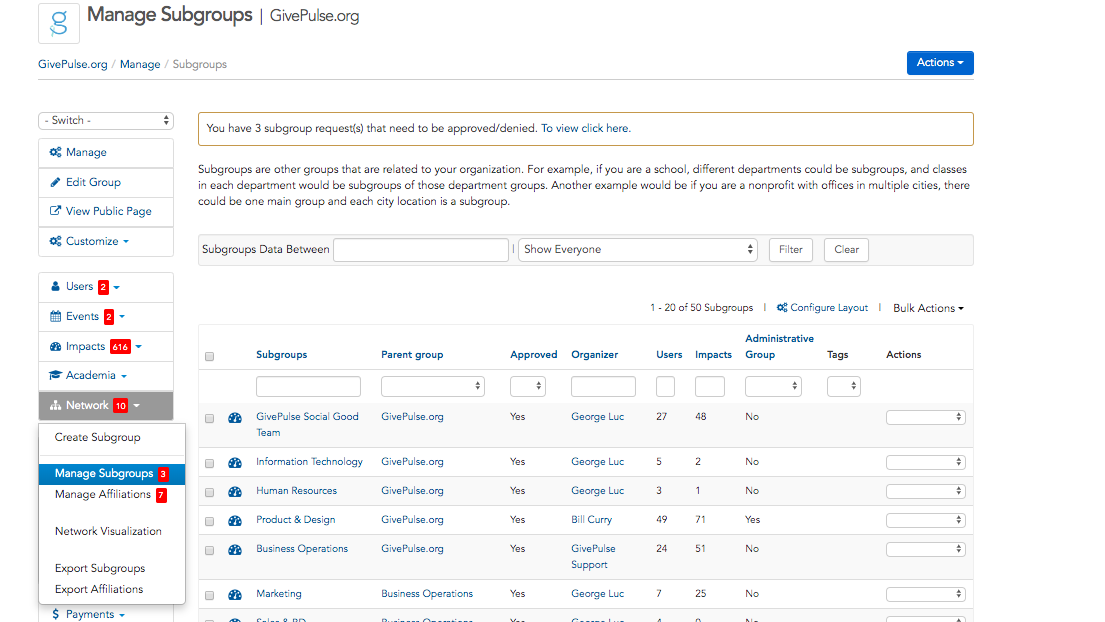 From here, you can also click "Create Subgroup" to create a new subgroup under that group.
By clicking Network Visualization, you can also see a diagram of this network:

For more information about managing subgroups, see this video: