If you are an institution, group or club where you must verify one's attendance to an event, there is a process where you may review the status of the verification and determine what steps to take to remediate a dispute (e.g., if you wanted to resend the verification).
Note: When an impact is already verified, and then the impact is modified (i.e., the following is changed: duration of hours, or moved to another event, or a group), the impact verification is reset, and will need to be verified again by the organizer.
Note: If you happen to also be the organizer, we skip the verification step since you are the administrator.
Resending Verification: In the case you resent the verification, we only allow you to submit a verification request every 3 days. This means, if you make a verification request, our system will not allow you to send out another verification until 3 days from the time you sent the first verification. When verification is pending, you can see the pending icon and the timestamp as shown below:

In the case there is a dispute to a verification, you may see the below an example: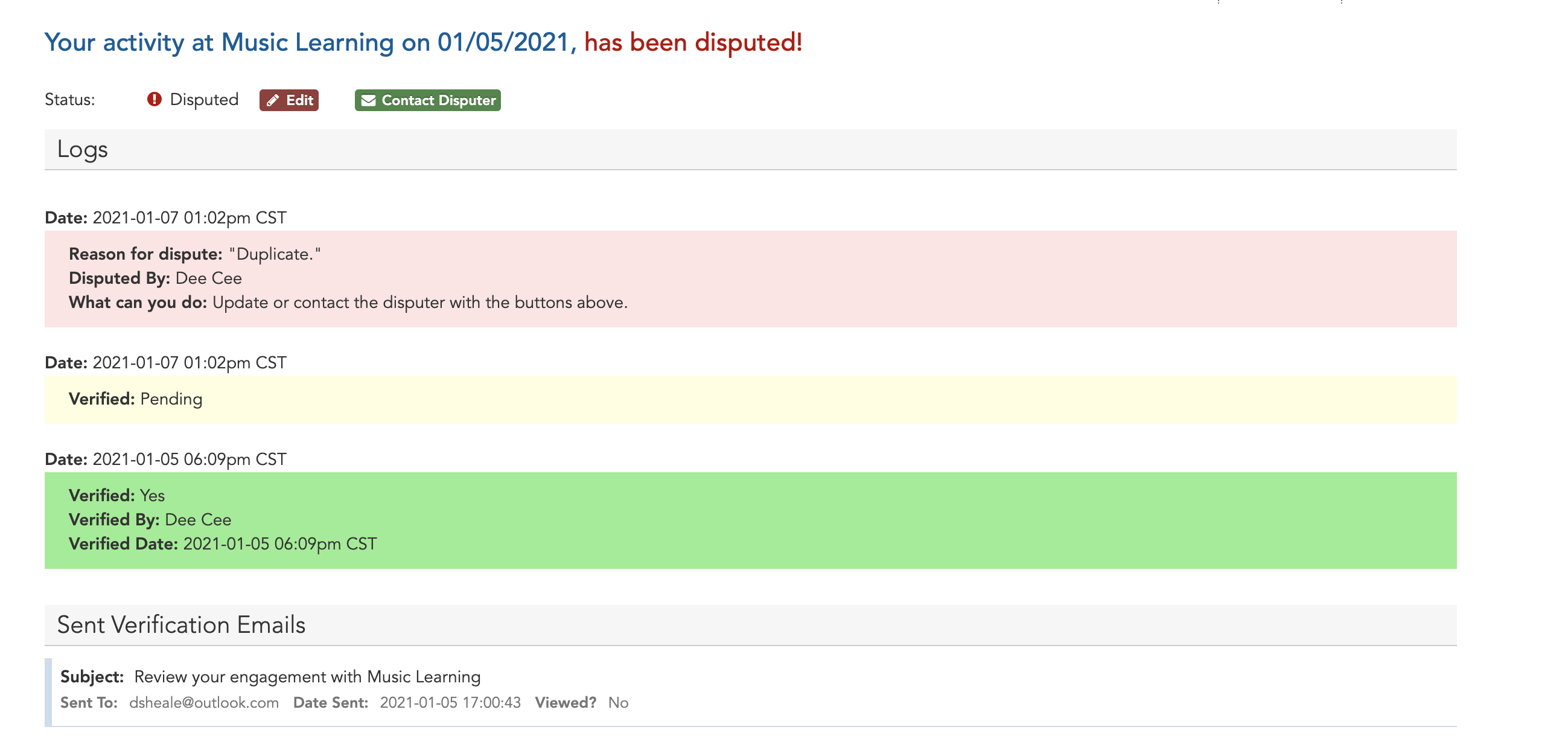 If you have any questions or comments about verification or disputes, please feel free to contact us support@givepulse.com