If you are an administrator for a group and you know that there are certain settings you want to hold through for all impacts, you are able to customize these settings by going to your group and clicking the blue "Manage" button. From there, click "Customize" > "Impacts."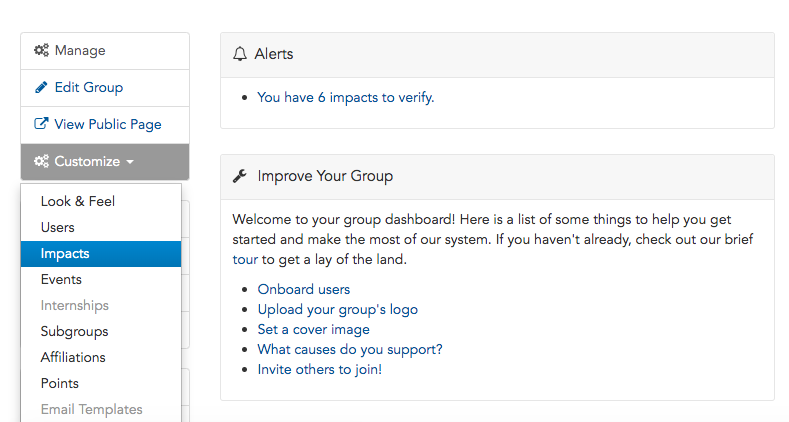 You will then see three customization tabs. The first is "Group Impact Settings." This will determine how you want impacts with your group to be created. This tab includes many more questions than in the below image; some important questions to consider are whether you want every impact to be tied to an event, how long after an event has ended a user can still make an impact, whether impacts should be automatically private, and more.
The "Global Impact Settings" tab offers more customization of how impacts created within your network will be added and verified. This includes whether impacts must have a specific verifier attached, whether users will have to include the email of whoever should verify their impact, and more.
The "Global Impact Questions" tab allows you to add customized questions that users creating an impact in your group have to answer.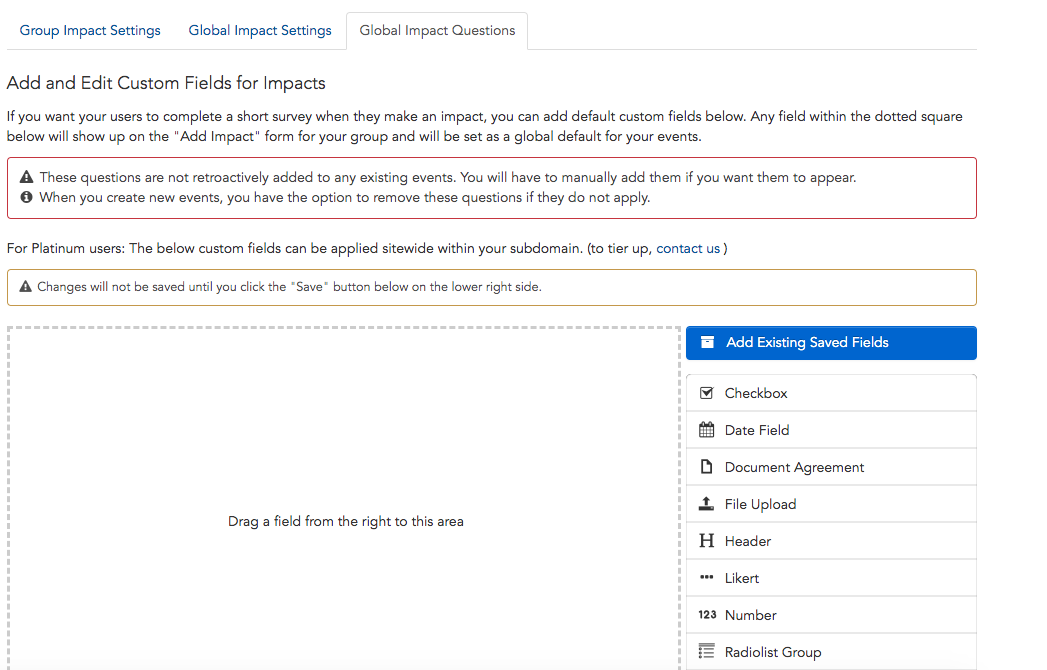 All of these help to ensure that you are capturing data in the most effective way possible for your group.
Note: If you are adding a group impact as an admin, your global impact questions will be displayed for you to enter data. To learn more about group impacts, click here.