Network verification can be used as a second step of verification for impacts. If your office wants to review verified impacts from students to make sure they meet specific criteria, top-level admins can use network verification to indicate this.
This support article covers the following:
To enable Network verification in your platinum account, go to your group's backend dashboard, and go to customize > impacts > Network Settings: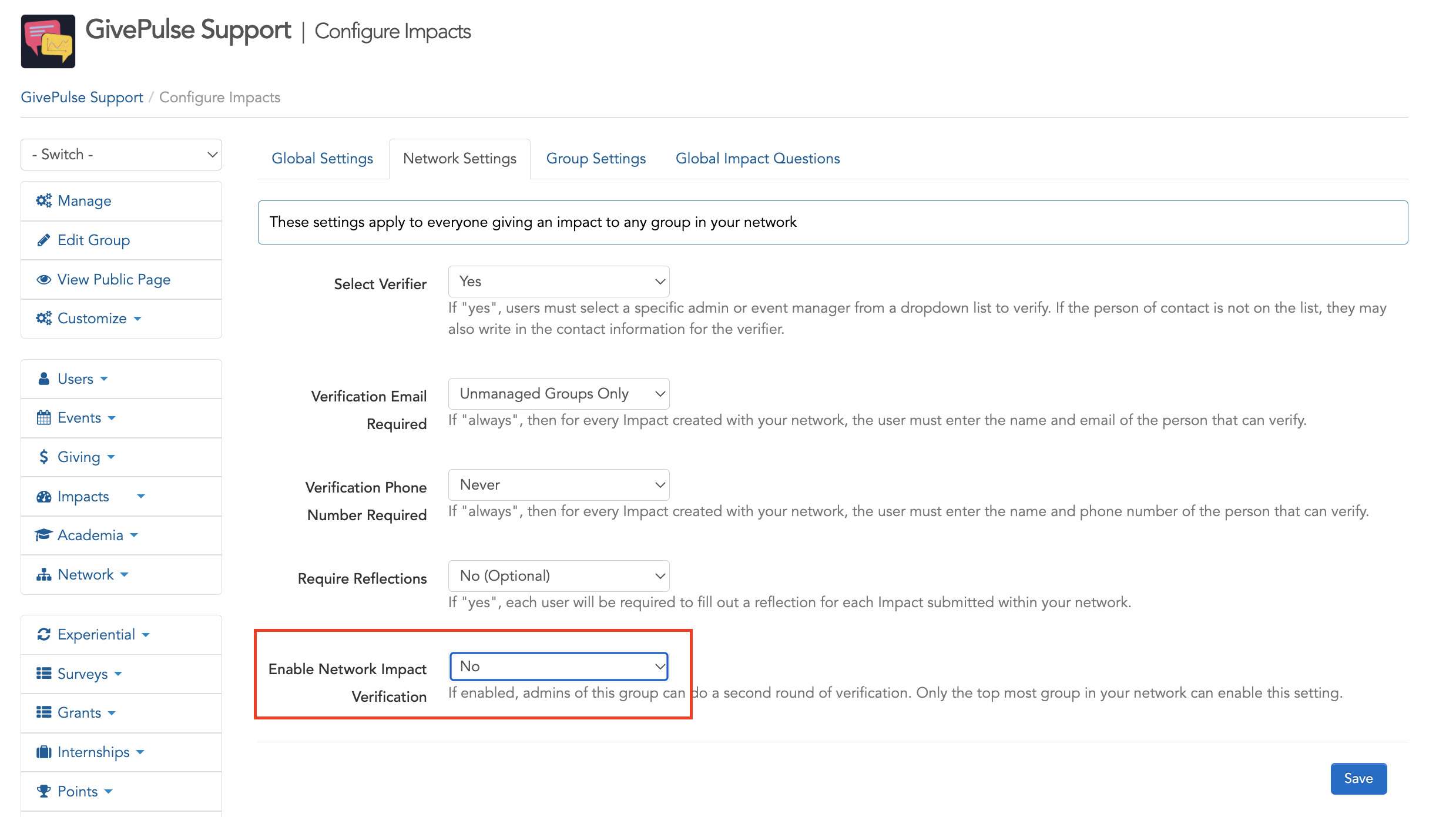 Here, you'll have the option to allow only your top parent group to network verify impacts, or any subgroup (including courses) to network verify impacts

Network Verification Workflow
Once a user creates an impact, the network can review the impact, and determine whether or not it's ready for network verification. To network verify an impact, you'll need to visit impacts > manage impacts. Once you've identified the impact ready for network verification, use the actions drop down, and select "network verify":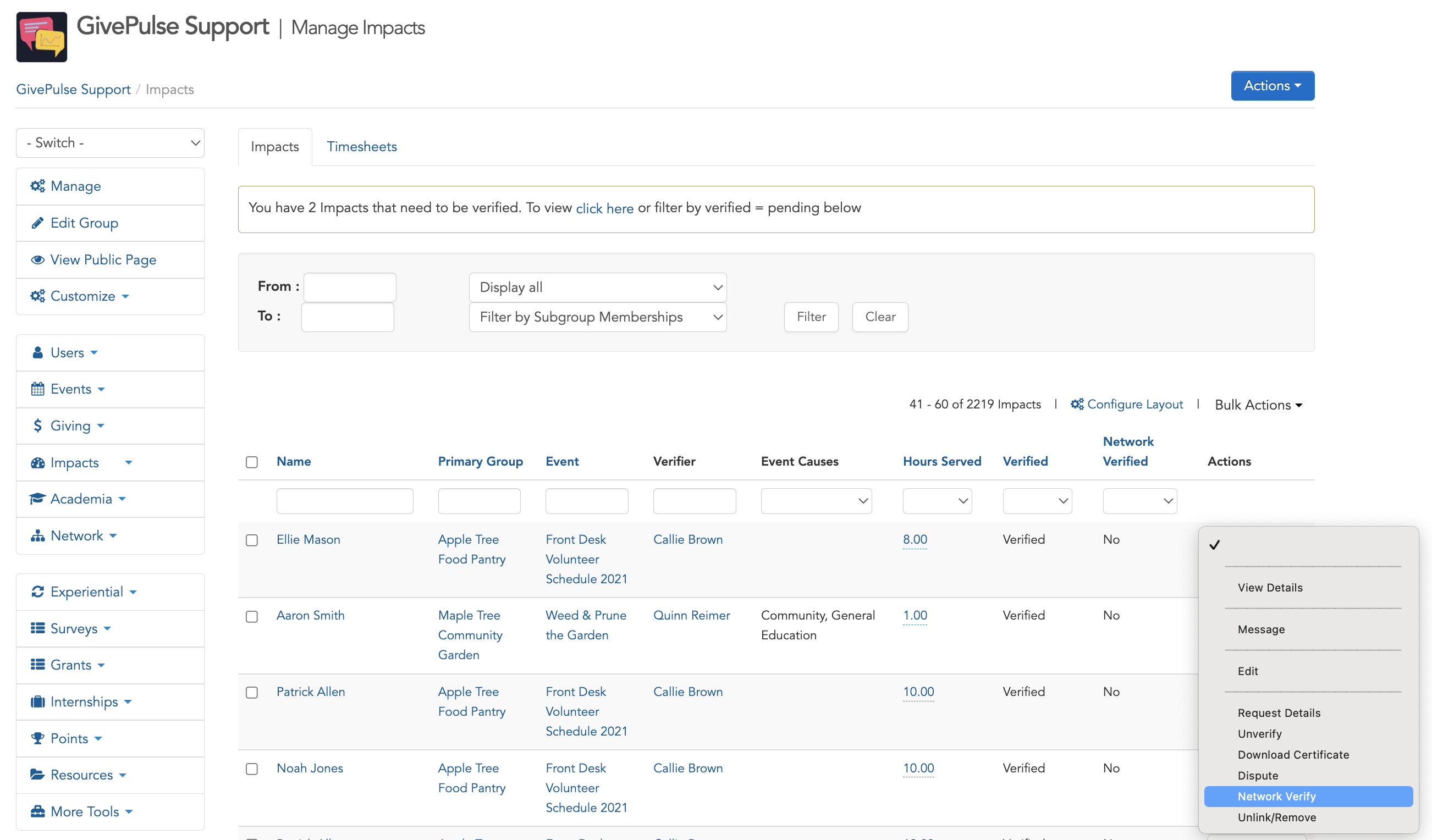 Tip: You can add the "network verified" column to your layout by clicking on configure layout, and applying this additional filter. This will help you quickly see what impacts have been network verified, and which are still pending network verification.
Network Verified Impact
Once an impact has been network verified, it'll show the following components that allow the end user to see it has been verified by the network. First, they will see two checkmarks where they would traditionally see one, signaling that this has been verified twice by two different parties. In addition, the carousel at the bottom of the impact, will also show who verified the impact, as well as who network verified it: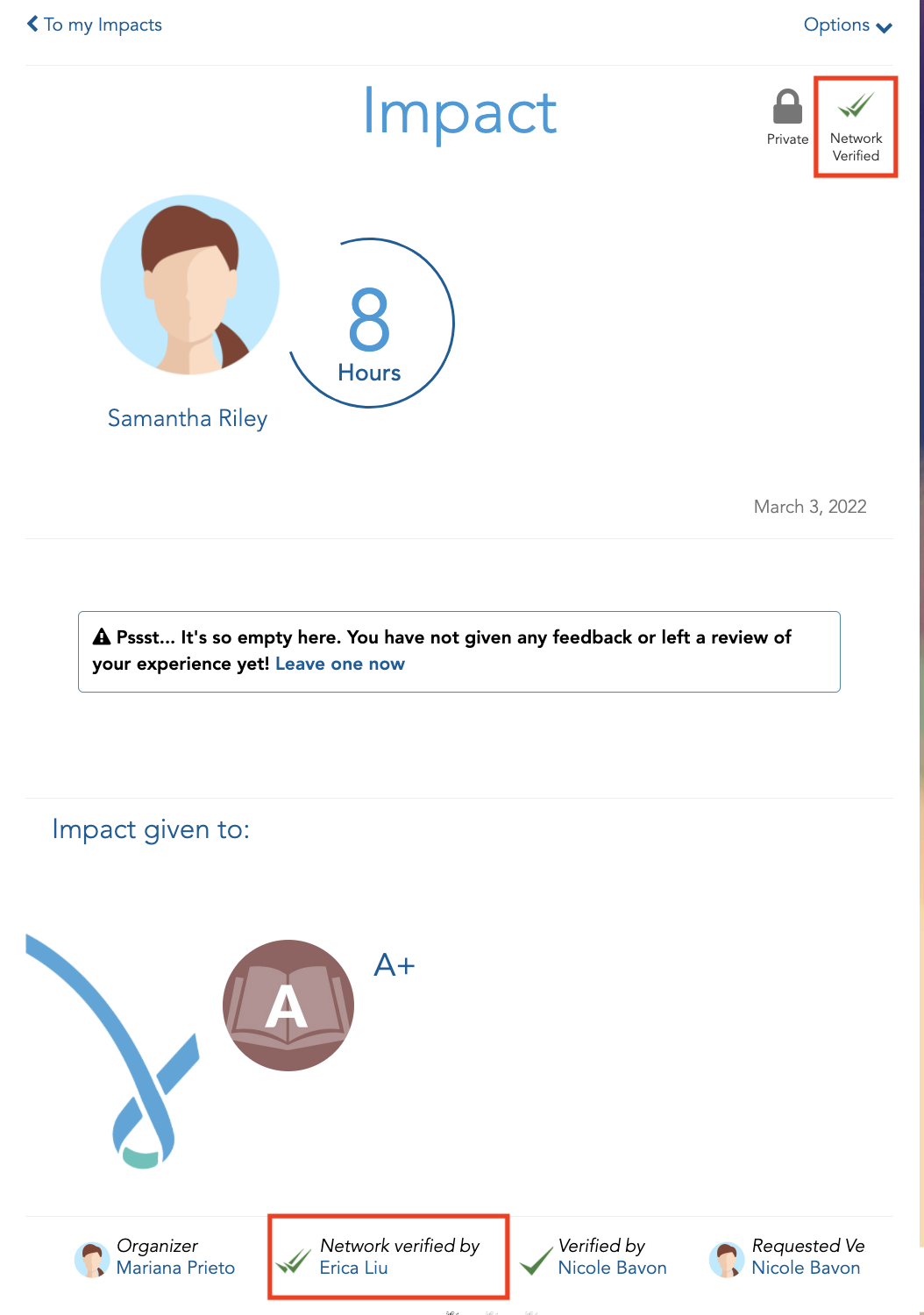 Network verification will also be displayed in verification logs: