As an admin you have the ability to create impacts for your users. You can add impacts one at a time for a single user or you can import several impacts for several users at once.
Add Impact for a User
You can add an impact for any user within your group or event dashboard via Impacts > Add Impact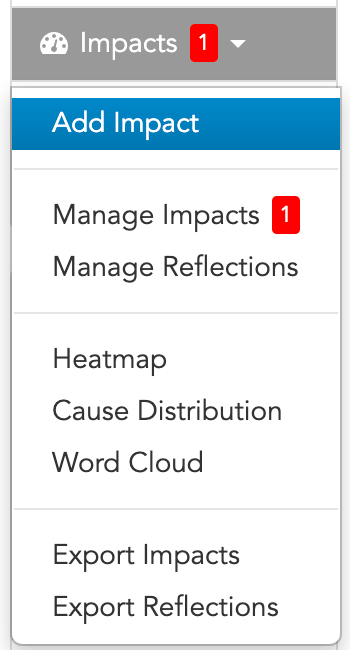 Once on this screen, you can select a user and fill out all of the relevant details for the impact.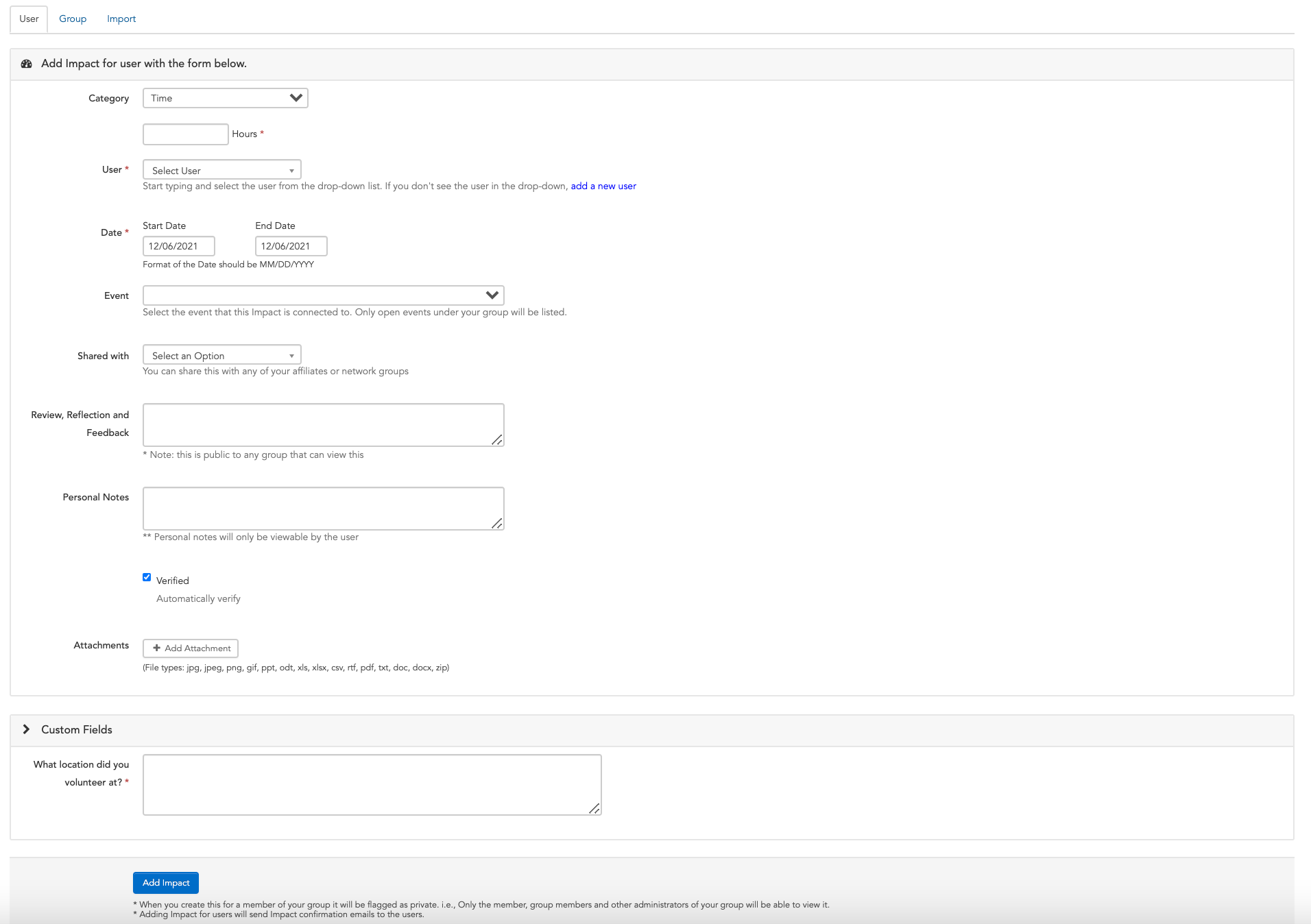 Import Impacts
If you'd like to add several impacts for multiple users, you should use the Import feature. Once you navigate to Impacts > Add Impact from your group or event dashboard, you'll see the option to import via .csv. Click the Import tab to navigate to this screen.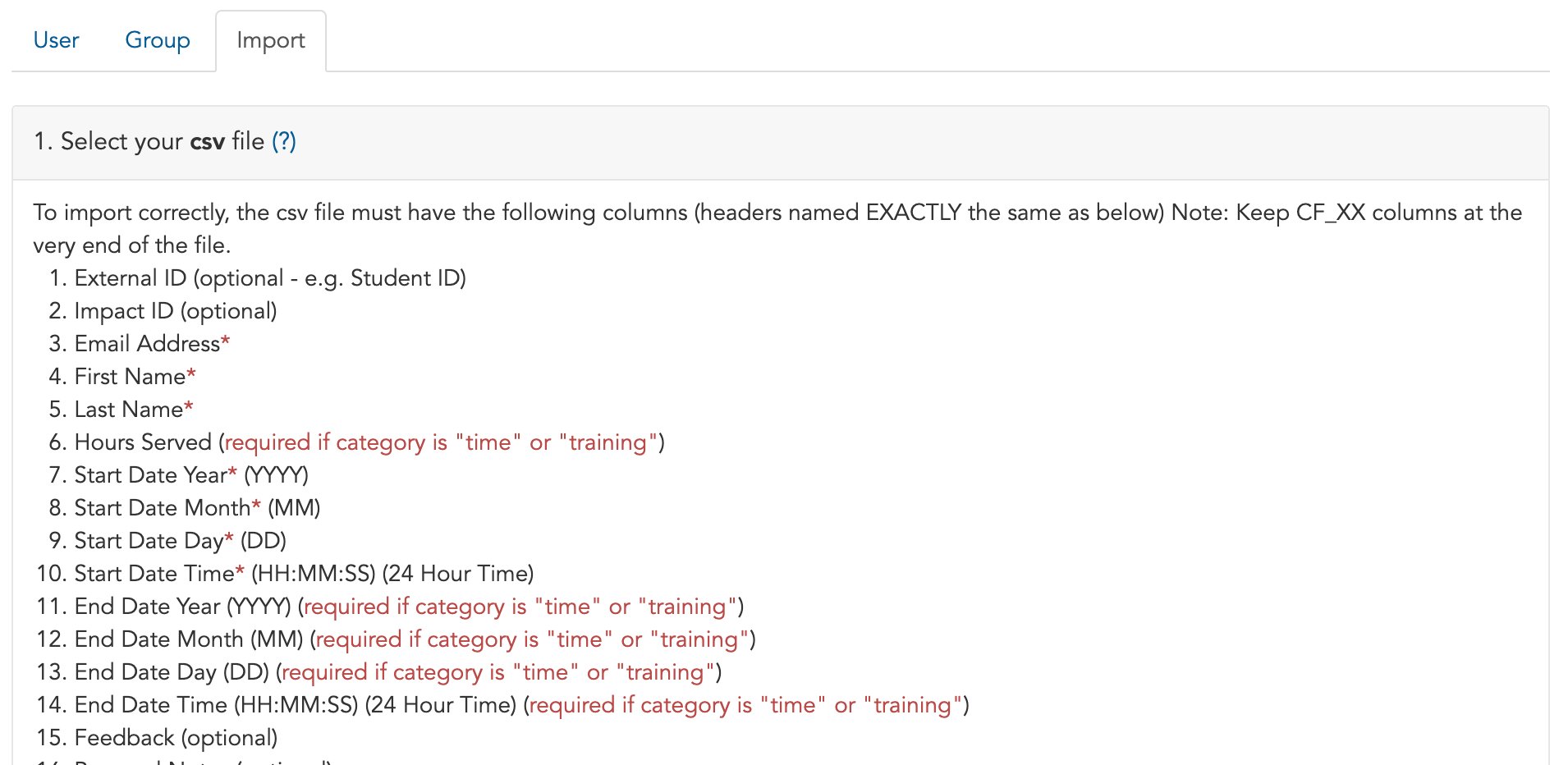 You can download the provided template, populate it with the necessary information, and then upload it to GivePulse.

How does importing work?
When you upload a CSV, our system will display a preview of data prepared for import. This is where you can check to verify the CSV upload. If you are importing more than 10 records, we will notify you once your import is completed.
Once confirmed, importing will do one of two things:
If User Does Not Exist, Create User Account
Based on the provided External ID or Email Address, our system will search for a matching existing user. If the does not exist in the system, a user account will be created using the provided email address as the username and a random password will be generated (unless specified by the Password(optional) column)
Record Impact For A User
If the system finds a matching user based on the data provided, an impact will be created for the user.
Helpful Hints for Importing
You can use the importer to update existing impacts by populating the Impact ID column
All columns must be present in the file you upload even if you are not including any information in them
Make sure the document you are uploading is a .csv file type
Make sure the column headers match exactly
You can add answers to impact questions by using the CF_XXX column
If you're entering start/end date and time, make sure the format is YYYY-MM-DD HH:MM:SS. D

epending on the system you're using to fill in the .csv template, look at your text formatting options to ensure that it follows the required format